There are lots of lists on the internet regarding what games hit shelves this month; this is going to be that with an extra twist. If you have a game you like, chances are you already know when it's going to come out (if you preordered Destiny 2 you do not need to read this article to find out when you get to play it).
But too often great games get missed because of the AAA titles, so here we're going to go with each new release this month and a little bit about them. You won't read anything here about a game you're highly anticipating you don't already know, but you may learn a bit about a new game you weren't aware of before. If you're interested in games that are available this month though, you should also be sure to check out the free games this month for Xbox Gold and PS Plus subscribers.
Knack II (PS4)
Release September 5
I didn't know a whole lot about this title going in. The original Knack was a lackluster experience and scored a whopping 54% on Metacritic. I'm happy to say it seems the squeal nobody wanted is not bad. Knack II makes the often under appreciated move of fixing the mistakes of its predecessor and turns its unique mechanic (that your character is lots of smaller parts)  into more of a game than just a silly feature. You're able to extend arms for extra long punches or shed all your material to become small and agile. If you are looking for something different, Knack II is a robust and enjoyable choice, not quite game of the year but still good.
Destiny 2 (PS4 and Xbox One)
Release September 6
This is a big one. Destiny 2 is the next step in Bungie's  post-Halo 10-year plan. For those that don't know the original Destiny was a first person sci fi shooter. What the game did right: game play mechanics, graphics, fresh and exciting lore. Bungie knows how to make a good looking shooter that works as it should. What the game did not do right: story telling, using incredibly gifted actors effectively, and putting any of the cool lore they created into the actual game. While the following DLC for Destiny worked to correct these issues, there is only so much story telling you can do with additional ones when the main game is nearly non-existent. Developers have said they fixed these issues with Destiny 2 however, meaning Nathan Fillion should be getting a lot more screen time and I'll know why they don't have a chance to explain what they don't have a chance to explain.
Pro Evolution Soccer 2018 (PC,PS3, PS4, Xbox 360, and Xbox One)
Release September 12
Konami's Pro Evolution Soccer is the biggest competitor to EA's FIFA. Though FIFA is still, very clearly, leader of sales, Konami has done a few things to try to keep up, such as the earlier release date, a demo released back in August, and an exclusive trading card deal for physical copies of the game. Both of these games are going to look jaw dropping excellent, and I will be covering FIFA later down the page. What sets these two apart is licensing. While EA has always been very good at keeping rights for their games, recently Konami has been gaining more and more of the rights to use certain clubs. This means if you want to play your favorite teams you're going to have to do a little digging to make sure you get the right one. Want Ronaldo? Keep reading. Like Messi? This one's for you.
Dishonored: Death of the Outsider (PC, PS4, and Xbox One)
Release September 14
The Dishonored series is developed by Arkane Studios (Prey, Bioshock 2) and published by Bethesda (The Elder Scrolls Series, Fallout, Doom 2016). The games typically feature set levels instead of the open world we've grown accustomed to from other games developed and published by these companies, though the levels themselves tend to be gigantic and feel almost like sandboxes within themselves. The newest addition to the series, Death of an Outsider focuses on Billie Lurk; a character featured heavily in Dishonored 2. The game will also be bringing one of their central villains back from the dead to serve as the primary antagonist.
Divinity: Original Sin II (PC)
Release September 14
A classic style RPG, Divinity: Original Sin 2 is a sequel to the very well received and kickstarted game of the same name. Expect top down camera angles, turn based combat, and a very well done co op mechanic. The ability to heavily customize your character and their origins are all intrinsic to the game design as well. Though it has not received a lot of media attention, being the successor to Gamespot's Game of the Year may warrant a closer look by those who haven't previously gotten into the series.
Marvel Vs Capcom: Infinite (PC, PS4, Xbox One)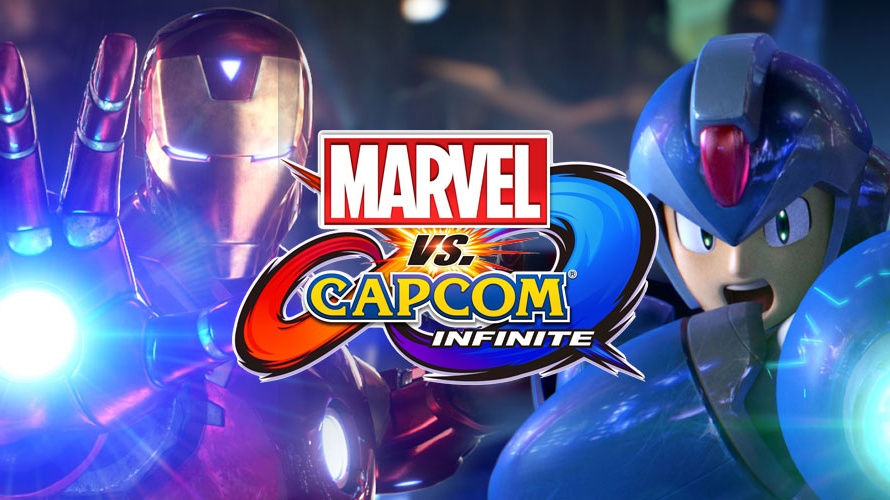 Release September 19
The sixth installment of the series Infinite is your classic arcade style fighting game but with a few differences to set it apart from the rest of the series. Gaining its title from the Infinity stones, these stones will make an appearance in the game to assist fighters in unique ways. Being the sixth game in the series and there being six infinity stones has yet to be confirmed as intentional. The Marvel characters are going to borrow heavily from their MCU counterparts, and the teams have been changed up. In previous installments you had two teams of three characters, now you'll have a tag team situation with two characters, switching freely between the two. If you're a fan of fighting games, this does bring something unique to the table.
Pokken Tournament DX (Switch)
Release September 22
A Pokemon game in the style of Tekken, Pokken is an arcade style fighting game using beloved characters beating the heck out of each other. Not to be confused with Pokemon Tournament, Pokken is a skill based fighting game and NOT turned based. In this Pikachu can and will wreck Charizard if the player is skilled enough. It is also important to realize that the first Pokken Tournament for the WII U out sold Street Fighter V for the PS4, making the sequel highly anticipated and a welcome addition for Switch users.
Danganronpa V3: Killing Harmony (PS4, Vita)
Release September 26
Oh boy, ok we're doing this. Danganronpa is most simply, a point and click murder mystery in a huge anime high school setting. Less naturally, Donganronpa features all the essential anime tropes flipped on their heads with incredibly colorful crime scenes. Combine those murder scenes with equally unusual and extremely out of place mini-games, survivor style challenges, and a trial at the end to hopefully uncover who the murder was and all of this is headed up by a robot bear who likes to change outfits. As crazy as all of this sounds the games two predecessors have some solid reviews, and this newest title promises to be bring that same level of insanity its fans responded so well to.
Total War: Warhammer 2 (PC)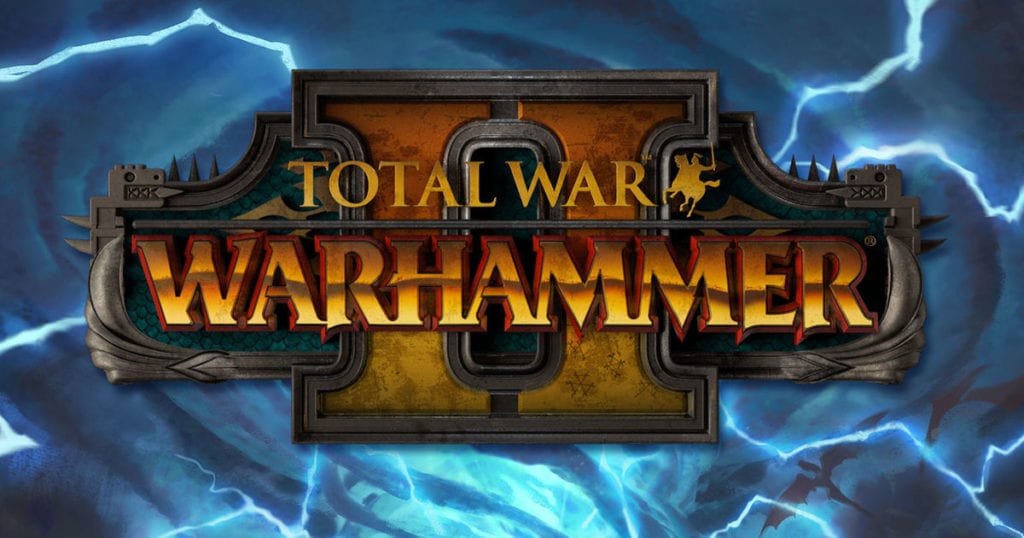 Release September 28
The Total War series is an exciting mixed between turn based strategy games and real time battle games. A good but not perfect example would be a game of CIV until combat is involved, then it plays like Age of Empires. The Total War: Warhammer series uses the character models from Games Workshops Warhammer series, and you have a more fantasy based game than the Total War: Rome series. While nothing groundbreaking is new to this sequel, we can expect cleaner textures, new maps, and few additional factions. If you enjoyed the previous title this would be more of the same, but it will look a lot nicer, and incorporate a few more unique units.
FIFA 18 (PC, PS3, PS4, Switch, Xbox 360, and Xbox One)
Release September 29
FIFA is the best-selling video game sports franchise to date. The franchise began in 1993 and was the first soccer game to feature official licenses from the real clubs. The game features a very competitive following, a functional online mode that is admittedly more stable than Pro Evolution Soccer. With its biggest competitor hitting stores earlier than it, as well as the licensing issues mentioned above, it is expected to do less well than previous titles, but still leaps and bounds ahead of the rest of its competitors. This one has Ronaldo.
Cuphead (PC, Xbox One)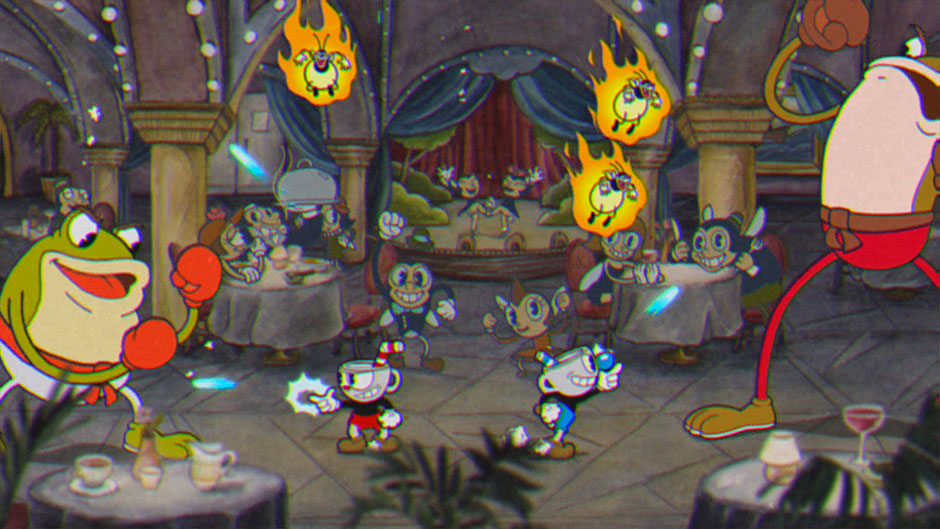 Release September 29
Out of all the games on this list, Cuphead is the first original title and the first title to ever be developed by StudioMDHR. A side scroller did with a strong sense of 1930's Disney cartoon style, almost everything about the game has a retro feel. The development even hired a Jazz musician for the project to keep the recording of the music in line with this theme. Not much has leaked about the games other than they had abandoned the damsel in distress trope in favor of the main protagonist Cuphead always creating the trouble for himself. In the very least it's going to be interesting, and its success or failure could shape the industry depending on the magnitude of either. Ultimately, it's just nice to see a new IP every once in awhile.