As superheroes conquer more and more of our pop culture, it's important to remember their origins. Comic books have become the laboratories of our movies, tv shows, and video games. So every week, we pick out our three favorite comic books of the week. It's our Pull List, and it's the thing we look forward to most each week.
This week we picked two DC Comics and one from Marvel. With how well DC has been doing on the shelves lately, it wasn't surprising that they produced two incredible Batman books this week. Plus, the Black Panther titles continue to be some of our favorite work as Marvel introduces Rise of the Black Panther this week.
DC Comics
---
BATMAN #38
Tom King, Travis Moore, & Tim Sale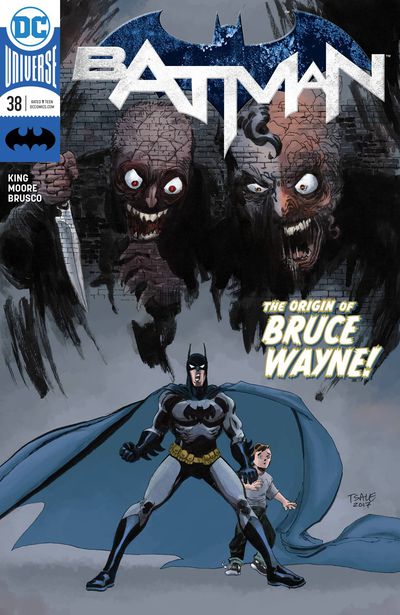 When we interviewed Tom King, we begged him to divulge all the secrets he was hiding about Batman's future. Since then, not only are we still totally, wonderfully in the dark about Bruce & Selina's relationship. We've also been wowed by some of the most remarkable comic plotlines in recent memory – like The War of Jokes and Riddles.
That's all the long way of saying that, since he took over Batman, Tom King has quickly become one of our favorite comic book writers. In Batman #38, King tells a gut-wrenching story about what happens when the darker angels of our fandoms take over. As Bruce Wayne is forced to confront his origins, so too is the reader forced to confront what it means to be a fan of The Batman.
---
BATMAN & THE SIGNAL #1
Scott Snyder & Cully Hamner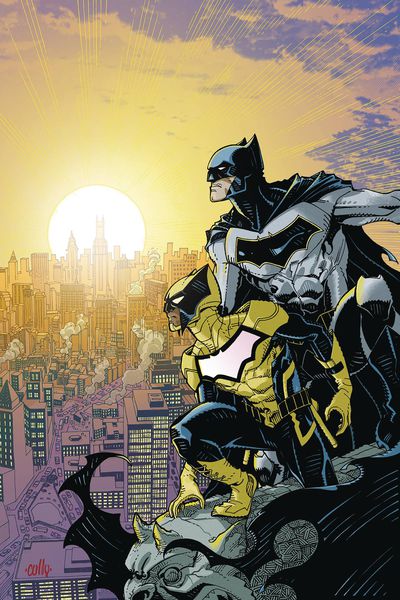 When we asked Scott Snyder and Greg Capullo if there were really giant fighting robots in Dark Nights: Metal, we were sure we were asking about the most exciting part of the story. It turns out we were actually asking about the first page of Issue 1. With every page of that story since then, we've been as surprised as by the first.
Batman & The Signal is obviously not Dark Knights: Metal, but it is a story "from the pages of Metal". Furthermore, it's the most payoff we've ever had on Duke Thomas, a character Snyder & Capullo introduced us to in Zero Year back in 2013. Thomas, who is now fighting crime as The Signal, is Gotham City's first daytime hero. And he's got superpowers! Batman & The Signal is a new, beautiful take on Gotham we are super into.
---
Marvel Comics
RISE OF THE BLACK PANTHER #1
Evan Narcisse, Ta-Nehisi Coates, Paul Renaud, & Brian Stelfreeze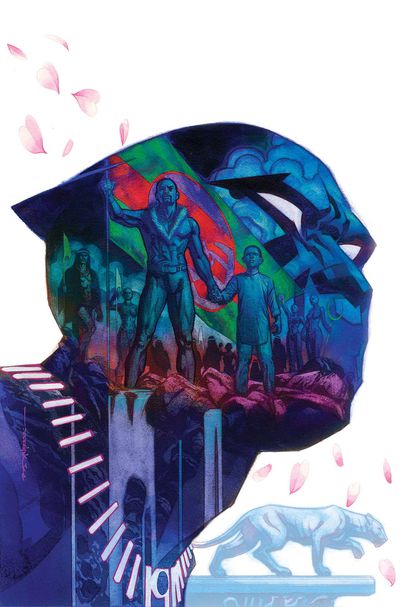 Despite our unbridled praise for Batman scribes Snyder & King, it is rare that a writer leaves a truly indelible make on a character. It is even rarer still that that writer isn't known for comic books. But since April 2016, Ta-Nehisi Coates has proved himself as a fiction writer in the pages of Marvel's Black Panther. Coates is now serving as story consultant on Rise of the Black Panther by Evan Narcisse.
Rise of the Black Panther is a riveting look the culture and history of Wakanda and the Black Panther. With Black Panther coming to theaters in just a few weeks, it's a joy to have a book that fully immerses the reader in that world. And it's a world whose beauty and excitement feel 1,000,000 miles away from the white noise of most comics today.
---
Those are our 3 favorite comics from this week! What do you think? Which books were on the top of your stack this week? Let us know in the comments, or on Twitter @NerdItHereFirst. And don't forget to follow us so you won't miss a single one of our comic book recommendations.