Discover more from Nerd It Here First
A fan culture blog that's as obsessed with the things you love as you are.
Oscar Analysis: picking Best Director and Picture
Here we are, the season finale of Oscar Analysis. With the Academy Awards set for tomorrow evening, it's time to take a look at the last two categories: Best Director and Best Picture. And while the former might not be much of a race this year, the latter is the most unpredictable it's been in at least a decade. If you missed our previous Oscars coverage, be sure to check out our picks for the Acting Categories, Best Original Screenplay/Adapted Screenplay/Editing/Cinematography, Score/Song/Animated Film/Foreign Film, as well as the Production Design/Costume Design/Hair and Make-up/Visual Effects categories and the Sound/Sound Editing categories.
And check out this week's episode of Nerd It Here Weekly, in which Ryley, Tanner, Fred and I debate the merits of various Best Picture nominees and who should walk away with the big prize.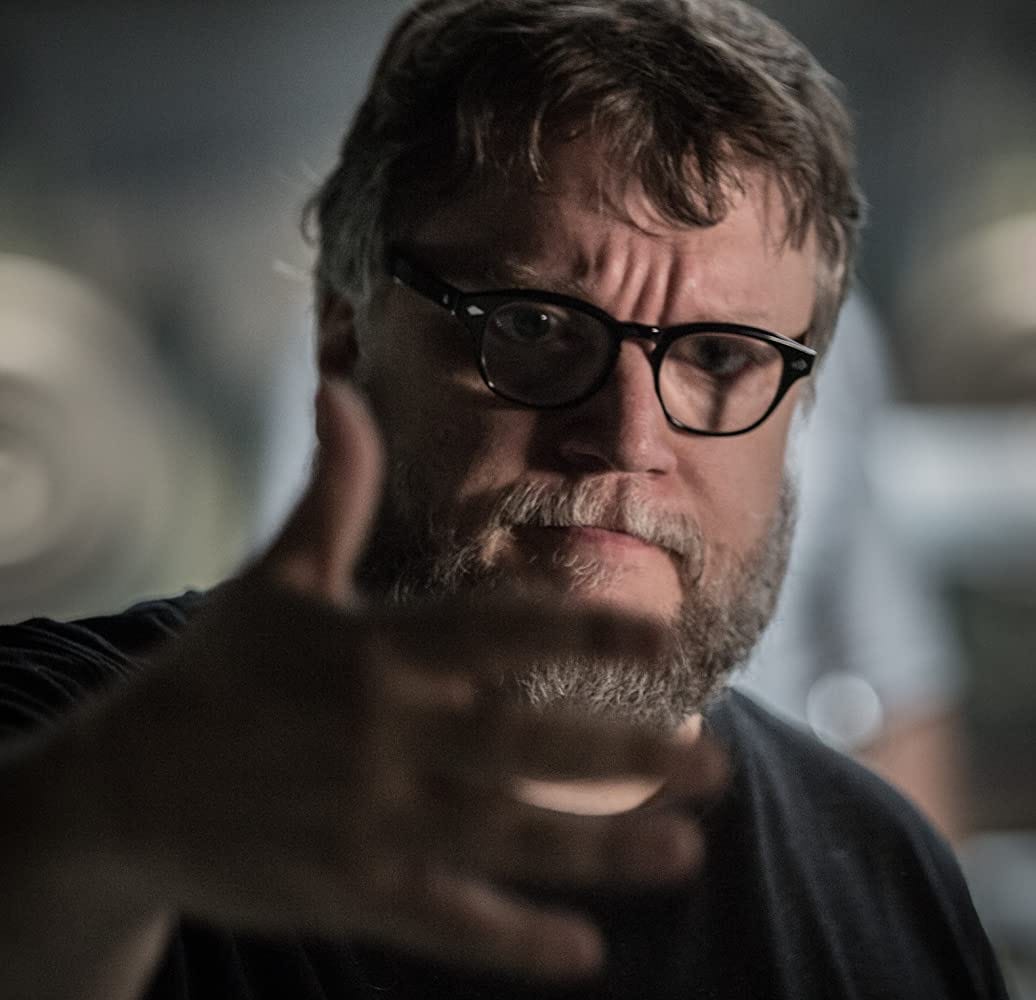 BEST DIRECTOR
Christopher Nolan – Dunkirk

Jordan Peele – Get Out

Greta Gerwig – Lady Bird

Paul Thomas Anderson – Phantom Thread

Guillermo del Toro – The Shape of Water
Another race this year that isn't very exciting. The biggest talking point here is the exclusion of Martin McDonagh for Three Billboards. Had he been nominated, most likely instead of Paul Thomas Anderson, this category would be slightly less predictable. But Guillermo Del Toro would still probably win, and likely will on Sunday night. While there's a good argument to be made for either Jordan Peele or Christopher Nolan, I don't see either of them winning here (and Peele may get recognized for Original Screenplay anyway). Greta Gerwig would stand a better chance if literally anyone was talking about Lady Bird, which doesn't seem to be the case.
And the winner is... Guillermo del Toro for The Shape of Water
BEST PICTURE
Call Me By Your Name

Darkest Hour

Dunkirk

Get Out

Lady Bird

Phantom Thread

The Post

The Shape of Water

Three Billboards Outside Ebbing, Missouri
And finally, we come to the big one: Best Motion Picture of the Year. What a year this has been, and what an even crazier awards season. For the first time in a WHILE, maybe since Chicago won Best Picture in 2003 or Shakespeare in Love in 1999, we have a race with no real frontrunner. Rather, there are a handful of nominees with a good chance to win, and honestly at this point, just about any of these three (and possibly a fourth) could walk away with the top prize. 
Right off the bat, let's eliminate the following: Call Me By Your Name, Darkest Hour, Lady Bird, Phantom Thread, and The Post. This isn't to say they're bad movies or don't deserve to be here, but looking at the field right now, these are the "just happy to be nominated" movies. Lady Bird seemed to have some momentum as recently as a few weeks ago, but has all but left the conversation by failing to win anything of predictive significance this season, and I don't see it pulling a Braveheart. 
That leaves us with Three Billboards, The Shape of Water, Get Out, and the outside possibility of Dunkirk. As we discussed on Nerd It Here Weekly, Best Picture has become harder to predict in recent years because of preferential balloting. This means that all voters don't just select one movie that they'd like to win, they rank all nine nominees in order of how much they like them. Voters' first choices are then whittled down to find a consensus winner, which often means that Picture and Director get split because Director is still done the old-fashioned way. 
This year, there's a good chance of a Picture/Director split. The Shape of Water has the most nominations and is arguably the most "Academy-friendly" movie of these four, not to mention that it doesn't seem to garner any kind of feverish love or passionate hatred. It may end up getting ranked in the 2-6 range on a lot of ballots, giving it the possibility of across-the-board consensus as a movie a lot of people like, but few really love. 
Ditto for Dunkirk. While I find it difficult for a movie with no acting nominations or central performance to win Best Picture in an organization comprised mostly of actors -- in the 2000s, only The Lord of the Rings: The Return of the King and Slumdog Millionaire have managed to pull this off, and they were unstoppable juggernauts in their respective years -- there is a very real possibility that Dunkirk is well-liked enough to be ranked high enough without being ranked #1, giving it enough support to win. 
Get Out has emerged as a viable Best Picture candidate in recent weeks for much the same reason. I have a feeling that whichever movie wins Original Screenplay will end up winning Best Picture, making this a case of Get Out vs. Three Billboards. While The Shape of Water is nominated in the same category, that's gonna be this year's Gravity: the movie that wins a lot of technical nominations and Best Director, and will probably win (or tie for) the most awards of the night, but won't win Best Picture. 
But, like I said in my earlier post, I think Three Billboards will win Best Original Screenplay. Call it a hunch. The Shape of Water has obviously won quite a few important precursor awards (PGA, DGA, ACE), but so has Three Billboards (SAG, Golden Globa, and BAFTAs for both Best Film and Best British Film). The WGA omission for Three Billboards is moot; because of very odd WGA rules, movies like Django Unchained and 12 Years A Slave were deemed ineligible for a nomination just like Three Billboards. Yet those movies went on to win Oscars for Best Screenplay, with 12 Years A Slave also winning Best Picture.
And with three nominated performances along with two likely winners, Three Billboards is clearly a big hit with the actors' branch of the Academy, a.k.a. by far the Academy's largest group. While the lack of a Best Director nomination (along with the subsequent galvanizing outcry, a la Argo) and the polarizing subject matter also hurt it, the movie has a lot of momentum coming into the weekend. At the end of the night, I expect to see Three Billboards come out on top. 
And the winner is... Three Billboards Outside Ebbing, Missouri
And so, to recap:
90th ACADEMY AWARDS PREDICTIONS
BEST PICTURE
THREE BILLBOARDS OUTSIDE EBBING, MISSOURI
BEST DIRECTOR
GUILLERMO DEL TORO (THE SHAPE OF WATER)
BEST ACTOR
GARY OLDMAN (DARKEST HOUR)
BEST ACTRESS
FRANCES MCDORMAND (THREE BILLBOARDS OUTSIDE EBBING, MISSOURI)
BEST SUPPORTING ACTOR
SAM ROCKWELL (THREE BILLBOARDS OUTSIDE EBBING, MISSOURI)
BEST SUPPORTING ACTRESS
ALLISON JANNEY (I, TONYA)
BEST ORIGINAL SCREENPLAY
THREE BILLBOARDS OUTSIDE EBBING, MISSOURI
BEST ADAPTED SCREENPLAY
CALL ME BY YOUR NAME
BEST FILM EDITING
DUNKIRK
BEST CINEMATOGRAPHY
THE SHAPE OF WATER
BEST SCORE
THE SHAPE OF WATER
BEST SONG
"THIS IS ME" (THE GREATEST SHOWMAN)
BEST ANIMATED FILM
COCO
BEST FOREIGN FILM
A FANTASTIC WOMAN (CHILE)
BEST PRODUCTION DESIGN
THE SHAPE OF WATER
BEST COSTUME DESIGN
PHANTOM THREAD
BEST HAIR AND MAKEUP
DARKEST HOUR
BEST VISUAL EFFECTS
BLADE RUNNER 2049
BEST SOUND
DUNKIRK
BEST SOUND EDITING
DUNKIRK
MOVIES WITH MULTIPLE WINS
Three Billboards Outside Ebbing, Missouri -- 4
The Shape of Water -- 4
Dunkirk -- 3
Darkest Hour -- 2