Discover more from Nerd It Here First
A fan culture blog that's as obsessed with the things you love as you are.
Who Will Direct Star Wars Episode IX?
It hasn't exactly been a banner year for directors hired by Disney and Lucasfilm to helm their Star Wars movies. While the big news of the summer was the unexpected firing of Phil Lord and Chris Miller from the untitled Han Solo spinoff mid-production, it looks like another director has become a victim of the Lucasfilm firing squad. Colin Trevorrow has lost his job as the director of 2019's Star Wars: Episode IX. 
Disney hired Trevorrow in August 2015, in the immediate aftermath of Jurassic World taking the box office by storm on its way to over $1.6 billion in global ticket sales. Trevorrow, who directed Jurassic World, was hired along with his writing partner Derek Connolly to pen the script for the final film in the trilogy. Last month, Jack Thorne (Harry Potter and the Cursed Child) was hired to rewrite their screenplay. 
But Trevorrow was never a particularly popular pick among Star Wars fans. As entertaining as Jurassic World is, it's a vapid experience, with particular issues originating with the script itself. As the would-be writer/director of the sequel trilogy's final chapter, Trevorrow was something of an iffy choice, and when his most recent film — this summer's The Book of Henry, which crashed and burned with both critics and audiences — opened, fan trepidation reached an all-time high. 
My opinion? I never had a problem with Trevorrow as a director on Episode IX, even though I always had some minor caveats with him co-writing the movie. I thoroughly enjoyed Jurassic World as a roller coaster ride of a film, in spite of being well aware of its narrative deficiencies. Trevorrow was reportedly working off of an existing outline when writing Episode IX, so it's not like he'd be coming up with the story out of thin air. As a craftsman of big-budget thrills, I think he would've been fine. But now, that doesn't matter — he's off the project. 
So who could replace him? Let's take a look at five directors who could conceivably pilot the ship on the upcoming Episode. And by "conceivably," I mean directors who are both available and could realistically take the job — in other words, no Chris Nolan, no Steven Spielberg, or anyone of that ilk (with one exception). 
Good choices which are ruled out:
Brad Bird
Bird got off to a fantastic start with his live-action resume when he directed 2011's Mission: Impossible - Ghost Protocol, but hit a bit of a critical and commercial snag with Disney's Tomorrowland in 2014. Now, Bird's going back to animation with a sequel to his 2004 modern classic, The Incredibles, so he's got his hands full at the moment. 
Ryan Coogler
One of my favorite films of the last few years is Creed, and one of my most-anticipated movies of next year is Black Panther. There is a chance that Coogler could free up once he wraps post-production and the press tour for his debut Marvel adventure, but there's an even greater chance that the movie will be phenomenal and Marvel will bring him back to start work on Black Panther 2. Better yet, Coogler could decide to take some time off from blockbusters and go back to a smaller project — a.k.a. Creed 2. 
John Favreau 
The helmer of the first two Iron Man movies and last year's The Jungle Book would be an excellent choice for Episode IX. He can handle action, drama, and large-scale budgets, and is already part of the Disney family. Unfortunately, he's already committed to the remake of The Lion King, which is well into pre-production, so that rules him out for the foreseeable future. 
The more realistic options:
Kenneth Branagh
Branagh has the experience — Thor and Cinderella are both effects-driven spectacles that did well with both critics and audiences, and are now under the Disney umbrella — and just recently worked with Daisy Ridley on the remake of Murder on the Orient Express (due out this November). He's a name that commands respect and would likely placate a nervous fan base looking for some reassurance that Disney and Lucasfilm aren't making assembly-line Star Wars movies.
Martin Campbell
Campbell is perhaps best known for introducing both Pierce Brosnan and Daniel Craig to the world as James Bond in Goldeneye and Casino Royale (2006), respectively. He also directed The Mask of Zorro, and unfortunately, he also led Green Lantern (2011), which famously tanked at the box office, didn't register with critics, and unofficially put him in director's jail for several years. Now, he's got The Foreigner about to release, a thriller starring Jackie Chan and Brosnan. Campbell has a great eye for action, can direct the hell out of small character scenes, and would be a tremendous acquisition for Star Wars. 
Ang Lee
Lee is a longshot here. He's coming off what's arguably his weakest movie — Billy Lynn's Long Halftime Walk — but when it comes to directors who have an incredible ability to marry special effects and character-based storytelling, Lee is arguably in a class occupied only by the likes of Spielberg, Cameron, and Jackson. With Ron Howard becoming the first Academy Award-winning director to helm a Star Wars movie (the Han Solo spinoff), Disney and Lucasfilm aren't averse to chasing directors who aren't simply guns for hire. With movies like Hulk and Life of Pi on his filmography, Ang Lee directing a Star Wars movie would be cause for huge celebration. 
Morten Tyldum
Here's a choice that's somewhat out of left field -- Tyldum is a Norwegian director who burst onto the international scene in 2011 with a thriller called Headhunters, starring Nikolaj Coster-Waldau as a charming corporate suit who turns out to be a hitman. That movie gave him the ability to move into English-language pictures, where he made an even bigger splash by directing 2014's stunning Alan Turing biopic, The Imitation Game, garnering himself an Academy Award nomination as well as nods for Best Picture, Actor (Benedict Cumberbatch), Supporting Actress (Keira Knightley), and a win for Best Adapted Screenplay. His most recent film was last year's Passengers, which famously didn't do too well at the box office or with critics despite starring Jennifer Lawrence and Chris Pratt. However, while Passengerscertainly had some issues with its screenplay -- and I liked Passengers, for what it's worth -- Tyldum's direction of the picture is steady and sure-handed. He knows how to handle big stars, big budgets, and big expectations. While none of his movies have anything resembling a distinctive personal stamp that immediately identifies them as "A Morten Tyldum Film," that might be exactly what Disney, Lucasfilm, and Kathleen Kennedy want. He's got clout, but not so much that he can really run away with the project and do whatever he wants
Bryan Singer
Ensemble casts? Large budgets? Effects-driven sequences that don't lose sight of their characters? Bryan Singer checks off all the boxes for what Disney and Lucasfilm should be looking for, in addition to bringing in loads of fanboy cache that Disney can't buy. While X-Men Apocalypse wasn't his strongest outing, that had more to do with the writing than Singer's handling of the material (and despite what most people say, I don't think the movie is nearly the train wreck it's made out to be). Singer's next project is Bohemian Rhapsody, the long-gestating Freddie Mercury biopic starring Rami Malek. That movie is due out this Christmas, giving him just enough time to finish that up and dive right into Star Wars.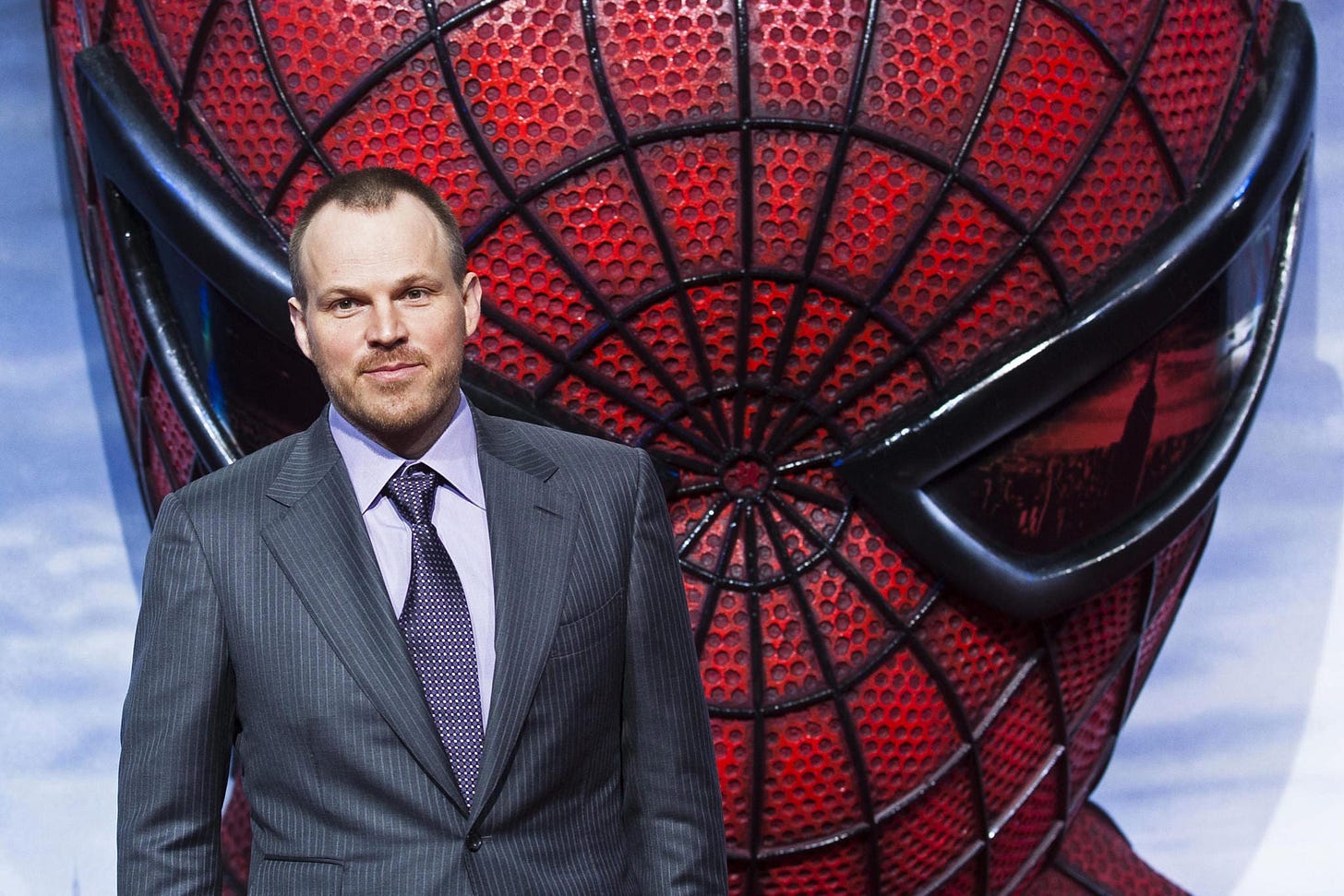 Marc Webb
Webb has had a productive year, directing this summer's Gifted (starring Chris Evans and Octavia Spencer) and The Only Living Boy in New York (starring Pierce Brosnan and Kate Beckinsale). He has experience with big budgets and franchises, helming the two Amazing Spider-Man movies in 2012 and 2014. While neither of those was anything great regarding quality, they had strong casts and did reasonably well at the box office (ASM 2 grossed over $700M worldwide, but its astronomical budget kept it from being as profitable as it should've been). Webb has shown a real flair for big action sequences, as evidenced mainly in the Rhino sequences of his second Spider-Man movie, and could bring an interesting touch to the Star Wars universe.