Discover more from Nerd It Here First
A fan culture blog that's as obsessed with the things you love as you are.
Breaking Down the Disney+ Marvel Shows
This year's D23 came with some huge announcements. Chief among them was Marvel announcing its inaugural slate of web series for the upcoming Disney+ service. None of these shows will be available until 2020 at the earliest. But we've been given enough information to start speculating as to what they could be about. And, perhaps more importantly, we can theorize as to how they'll tie into the "cinematic" part of the Marvel Cinematic Universe (MCU). This should go without saying, but this article will contain SPOILERS for Avengers: Endgame and the MCU as a whole. And check out Nerd it Here Weekly for even more discussion about the upcoming Disney+ slate. 
The Falcon and the Winter Soldier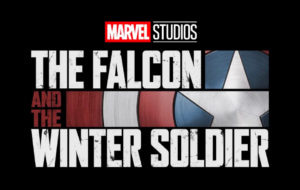 Premise
"The Falcon and the Winter Soldier" will purportedly take place after Avengers: Endgame. Rumors are that the show will detail the U.S. government's opposition to Sam Wilson assuming the mantle of "Captain America."
Starring
Anthony Mackie and Sebastian Stan will reprise their roles as Sam Wilson/Falcon and Bucky Barnes/Winter Soldier, respectively. Emily VanCamp is confirmed to return as Sharon Carter, a role she played in both of the Captain America sequels. Surprisingly, Daniel Bruhl will return to portray Helmut Zemo, the primary antagonist of Captain America: Civil War. Perhaps tellingly, Wyatt Russell has been cast as John Walker, a figure from the comics who, at one point, held the title of "Captain America."
Why it's exciting
I may be slightly biased here, but not only is Captain America my favorite of the MCU heroes, his trilogy is the best superhero trilogy ever made. The idea of taking his two primary sidekicks and giving them their own six-episode mini-series is too enticing to ignore. The rumored storyline has its roots in the comics, where at one point, the Commissions on Superhero Activities debated who should be the new "Captain America." While Sam Wilson was a candidate, he was passed over due to the belief that Americans would not accept a black Captain America. Given the current socio-political climate, this seems like ripe fodder for the Marvel series to explore. It also giving Mackie (a fine actor in his own right) some great material to work with.
Hawkeye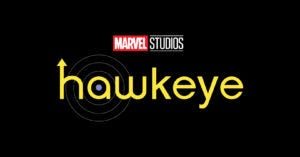 Premise
Little is known about "Hawkeye" other than that it will take place after Avengers: Endgame. Furthermore, the show will feature Clint Barton and Kate Bishop. Based on that info, we can assume that the show will be about Barton passing the Hawkeye mantle onto Bishop.
Starring
Jeremy Renner is confirmed to reprise his role as Clint Barton/Hawkeye from the theatrical films. Kate Bishop has yet to be cast.
Why it's exciting
Kate Bishop is a relatively popular character from the comics. She first appeared in 2005 as part of the Young Avengers, and has worked her way up to being a leader of the West Coast Avengers. Given how fractured the MCU has become, and will continue to be with the introduction of the X-Men and Fantastic 4, this is a great opportunity to have Bishop mirror that arc in the MCU. It should also give Renner something interesting to do. During his early days in the MCU, the two-time Oscar nominee's talents were largely wasted.
Loki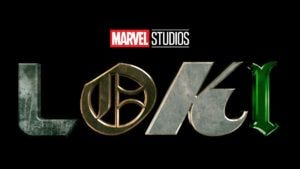 Premise
This will (obviously) take place after Avengers: Endgame. Kevin Feige shared that the show will follow Loki in the new timeline he creates by stealing the Tesseract/Space Stone during the Time Heist.
Starring
Tom Hiddleston will play Loki, thankfully. The rest of the cast has not yet been announced.
Why it's exciting
It's Tom Hiddleston as Loki, the God of Mischief. And he'll being given ample opportunity to live up to that title. Loki's been a fan-favorite character since first appearing in Thor in 2011. The movies have given him plenty to do, but always as a side character. Having him front-and-center should give the villain/anti-hero a lot of fun opportunities to bounce across the multiverse.
Moon Knight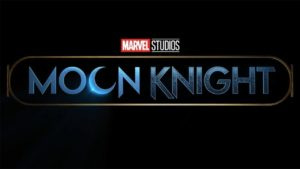 Premise
Moon Knight is interesting because he's a totally new character to the Marvel Cinematic Universe. Because of this, it's hard to say if this will take place before or after Avengers: Endgame, but we can assume the latter. We can also assume that this will be an origin story, at least for its first season.
Starring
No casting announcements have been made yet.
Why it's exciting
Moon Knight has an interesting origin that might, frankly, be too dark and complicated for a single MCU movie to handle. But as a mini-series, it has potential to be the new "Daredevil" or "The Punisher" of Disney+. Moon Knight is Marc Spector, an American soldier-for-hire left for dead in an Egyptian ruin by a fellow mercenary. Rescued by locals who worship the ancient god Khonshu, Spector is brought back to life to be Khonshu's avatar on Earth. He adopts the mantle of Moon Knight, wrapping himself in a silver shroud and cape, and returns to America to fight crime. He's aided by his friend Jean-Paul DuChamp, a French pilot who goes by the name of "Frenchie."
Ms. Marvel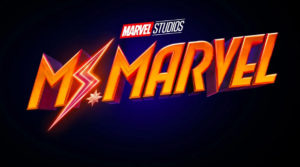 Premise
Again, because "Ms. Marvel" (not to be confused with Carol Danvers/Captain Marvel) is new to the MCU, we'll just assume that this show takes place after Avengers: Endgame. Other than that, the only thing that's been confirmed is that it will feature the Kamala Khan iteration of the character. It will also probably be an origin story.
Starring
No casting announcements have yet been made for the Ms. Marvel show. But Kamala Khan is arguably the most exciting upcoming casting announcement of the entire MCU slate.
Why it's exciting
Ms. Marvel made waves in November 2013 when it was announced that the character would be re-introduced as Kamala Khan. Khan is a Pakistani-American teenager from Jersey City, a first in several ways across the comic book/superhero industry. She gains her powers from an Inhuman gene, a vestige of the "Inhumanity" crossover event that occurred during 2013-2014. The events of that storyline activated the Inhuman gene in descendants of the Inhumans, a group you may remember from the short-lived 2017 series (one of the MCU's few outright failures). It's understandably doubtful that "Ms. Marvel" will lean too much into Inhumans history, but having Kamala Khan in the MCU is incredibly exciting in terms of representation and just flat-out storytelling potential. She also has a really cool and unusual power set, which should look great in live-action.
She-Hulk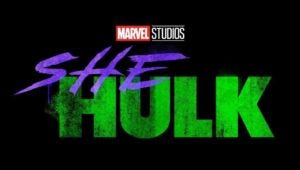 Premise
She-Hulk is Jennifer Walters, a character who first appeared in 1980. After a horrible accident leaves her in need of a blood transfusion, she receives it from none other than her cousin: Bruce Banner. Unfortunately, that means she inherits Bruce's proclivity for anger and turning green, albeit in a milder sense.
Starring
No casting announcements have been confirmed yet, although Mark Ruffalo is rumored to reprise his role as Banner/The Hulk. Because the show will presumably occur after Avengers: Endgame, we can expect to see Smart Hulk.
Why it's exciting
Walters/She-Hulk is basically just Walters, but green. She retains the same personality, intelligence, and control over her emotions -- unlike her angrier cousin. However, she can still become more powerful when she gets angry. More importantly, just like Bruce Banner, she's very intelligent. Walters is known for being a high-profile attorney in the comics, and I'd like to think that the show could be Marvel's version of "The Practice" or "Ally McBeal." The MCU has already shown they're willing to engage in some relatively serious and real-world issues, a la the Sokovia Accords and the fallout of The Decimation, so seeing She-Hulk as a superhero attorney is all kinds of enticing.
WandaVision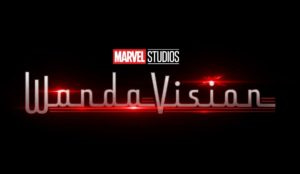 Premise
We don't really know anything about this show. Elizabeth Olson will reprise her role as Wanda Maximoff/Scarlet Witch. Paul Bettany will also return to play Vision, despite being killed by Thanos at the end of Avengers: Infinity War. Speaking of which, the show will take place after Avengers: Endgame, and will tie-in with Doctor Strange and the Multiverse of Madness. That last part could give us some indication as to what the show is about.
Starring
As mentioned, Olson and Bettany are returning. We could see other Avengers pop up, such as Stephen Strange (Benedict Cumberbatch).
Why it's exciting
Based on the poster that was unveiled at D23, it looks like the show will be partly based on "The Vision." This was a 12-issue run written by Tom King just a few years ago, in which Vision, obsessed with becoming human, creates a family for himself. It appears that "WandaVision" will simply use that hook for Wanda instead, having her create an idealized life for herself with Vision, despite the latter being dead. This will likely involve the Multiverse, perhaps having Wanda travel to a parallel reality in which Vision never died or was brought back by the Stones. This would also explain why the show ties into the Doctor Strange sequel.
What If...?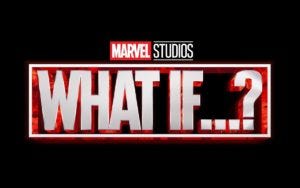 Premise
"What If...?" is an animated show that takes hypothetical scenarios from the MCU and lets them play out as animated vignettes. These are unrelated to the continuity of the MCU, and are meant to be cool, literally "what if" scenarios for fans to think about and enjoy.
Starring
Jeffrey Wright (Casino Royale, Quantum of Solace, HBO's "Westworld") will portray Uatu the Watcher. You may recall that The Watchers were briefly glimpsed in Guardians of the Galaxy, Vol. 2 (along with one of the better Stan Lee cameos). Uatu will apparently act as a sort of narrator/host of the show, perhaps in a "Twilight Zone" or "Alfred Hitchcock Presents..." type of way.
Why it's exciting
So far, we know that the first episode will center on Peggy Carter being given the Super Serum that turned Steve Rogers into Captain America. That alone makes this show exciting as hell. Other "What If...?" scenarios have yet to be announced, but if they're in a similar vein, this could end up being a very pleasant, if largely pointless, surprise. There will reportedly be 23 episodes, one for each of the movies that comprise Phases 1-3 of the MCU. In other words, one "What If...?" for each movie between Iron Man (2008) and Spider-Man: Far From Home (2019).