Discover more from Nerd It Here First
A fan culture blog that's as obsessed with the things you love as you are.
'Fantastic Beasts: The Crimes of Grindelwald' conjures rousing dark magic | Review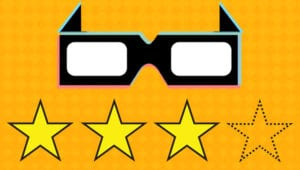 Fantastic Beasts: The Crimes of Grindelwald finds the Potter prequel series on firmer footing. With character introductions out of the way, the film hits the ground running and tells a surprisingly timely tale of good, evil, and those caught in between. It does, however, demand a certain level of Potter knowledge that the layman may not necessarily have.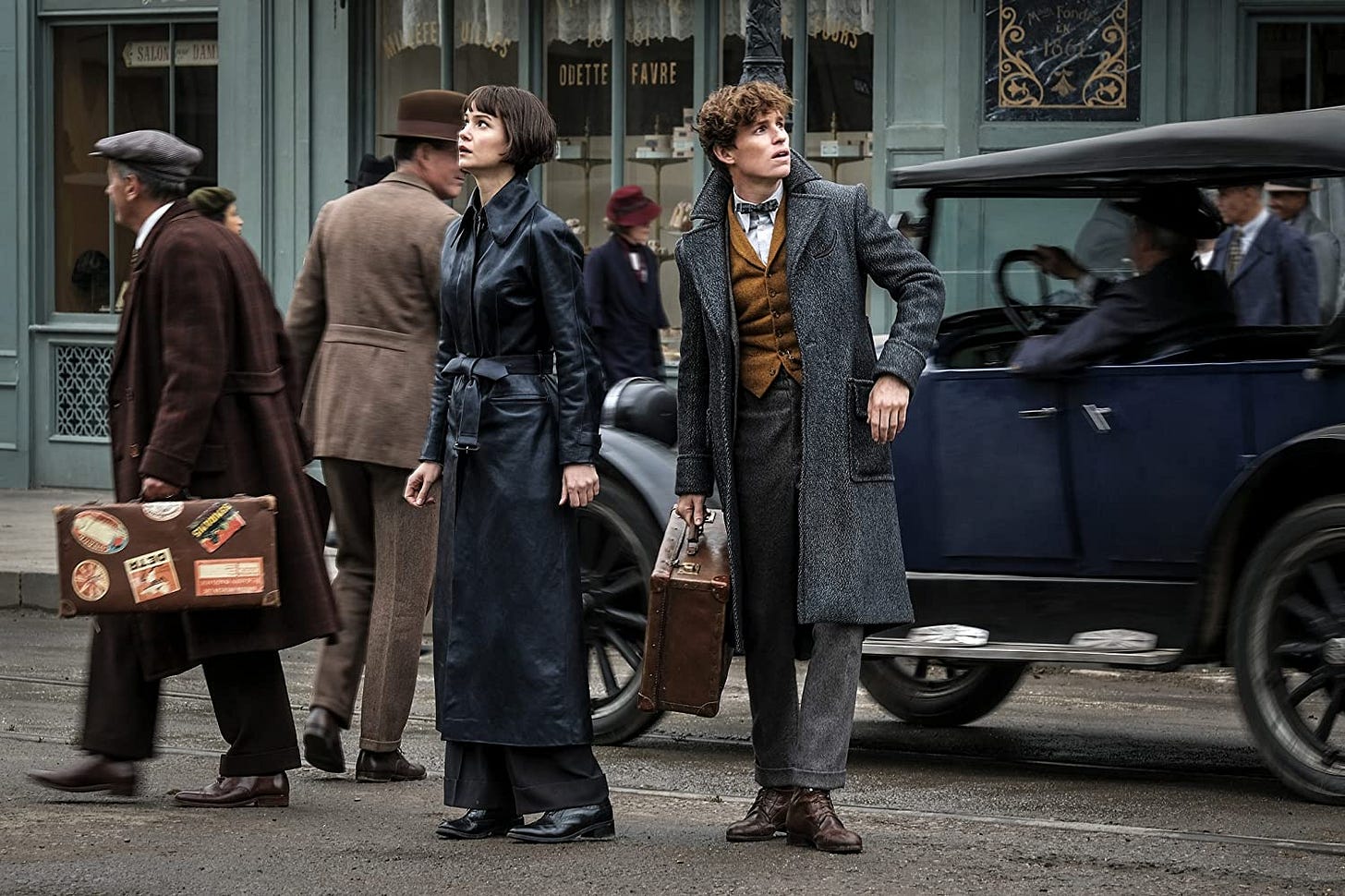 Due to the events of Fantastic Beasts and Where to Find Them, Newt Scamander (Eddie Redmayne) is forbidden by the Ministry of Magic from traveling abroad, despite the best efforts of his Auror elder brother, Thesus (Callum Turner). But after a visit from Albus Dumbledore (Jude Law), Newt is convinced to go to Paris to aid in the hunt for Gellert Grindelwald (Johnny Depp), who has escaped captivity and is amassing followers across Europe.
If the first Fantastic Beasts film was a bit lethargic, taking its time to not only set up the wizarding world of 1920s New York City and introducing us to a host of brand-new characters, this sequel is the opposite. The Crimes of Grindelwald opens with a dizzying action scene and rarely lets up, following characters across several countries as they race against time to either cause mayhem or stop it. Thankfully, however, this doesn't mean that character beats are sacrificed, as the movie does pause to deepen the bonds between ones we already know and establish brand new ones.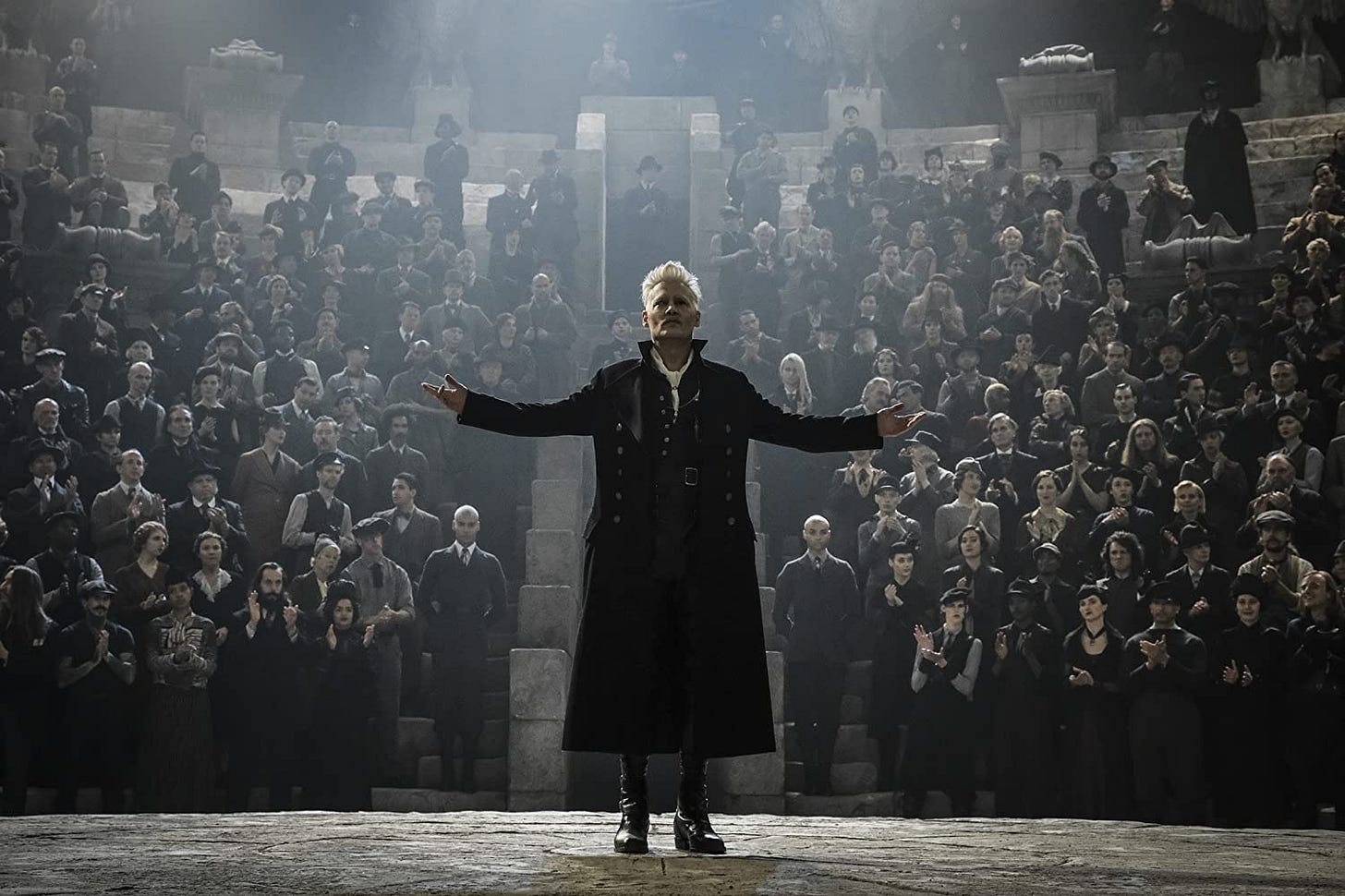 While several of the newer characters are somewhat pointless in this movie (Nagini chief among them, along with another character who holds something of great importance to the Harry Potter films), it's hard to fault this movie for this as we don't yet know where those characters' journeys may lead in subsequent films. As for the returning characters, Redmayne continues to be a brilliant Newt. Introverted, awkward, but not without charm, he's a great lead for this series. Katherine Waterston (Tina), Dan Fogler (Jacob), and Alison Sudol (Queenie) are also great, especially the latter, as Queenie's arc takes an unexpected turn in the third act.
Newcomer Zoe Kravitz is great as Leta Lestrange. The last name will set off bells for Potter fans, but there's more to her than initially seems. As the older Scamander brother, Callum Turner is fine as Theseus, though doesn't have much to do. Whatever his off-screen issues may be, Johnny Depp has never been a bad actor, and he's very good as Grindelwald. And Jude Law makes a fine Dumbledore, even sneaking in a bit of an Irish accent to match Michael Gambon, who played the character in all but the first two Potter films.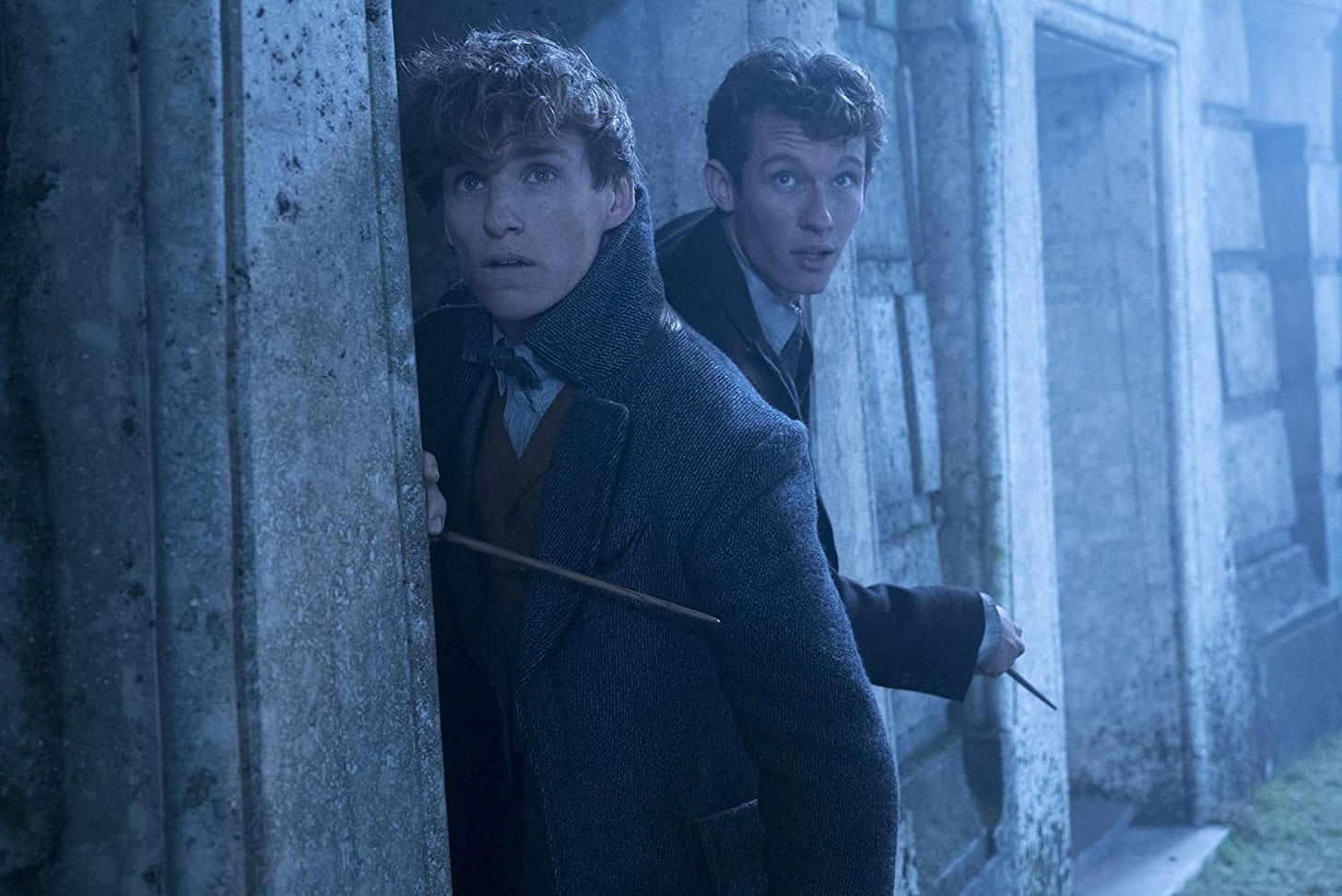 The beasts are a lot of fun this time around, and fit a bit more organically into the plot than they did the first time around. Visual effects are fine, if not particularly outstanding. What is outstanding is the cinematography by Philippe Rousselot and the score by James Newton Howard, both returning from the first Fantastic Beasts and both upping their game. Editing is also relatively smooth for the most part, aside from some choppiness in the early goings as we get reacquainted with characters and situations.
The Crimes of Grindelwald will surprise people. Frankly, there's an argument to be made that neither Newt nor Grindelwald is really the main character, but I won't say who it is. Suffice it to say that the final scene of the film introduces a twist that should prove interesting to see unfold in the inevitable sequels.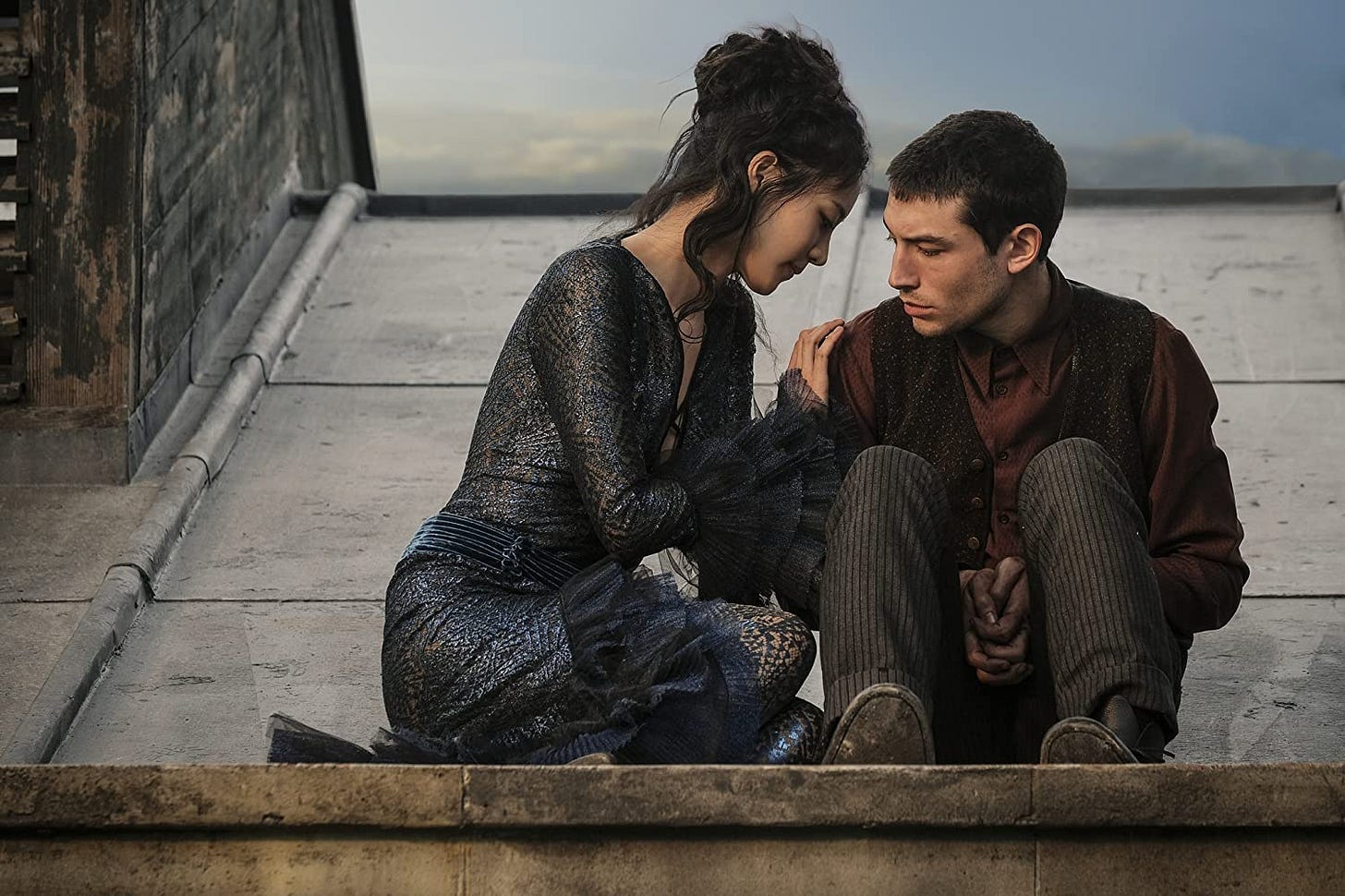 Though far from perfect, Fantastic Beasts: The Crimes of Grindelwald proves that there's still magic to be found in the Harry Potter universe. If JK Rowling wants to keep writing these and David Yates wants to keep directing them, I'll keep coming back every couple of years for more.