'Gotham by Gaslight' is the best animated Batman movie in years | Review
STORY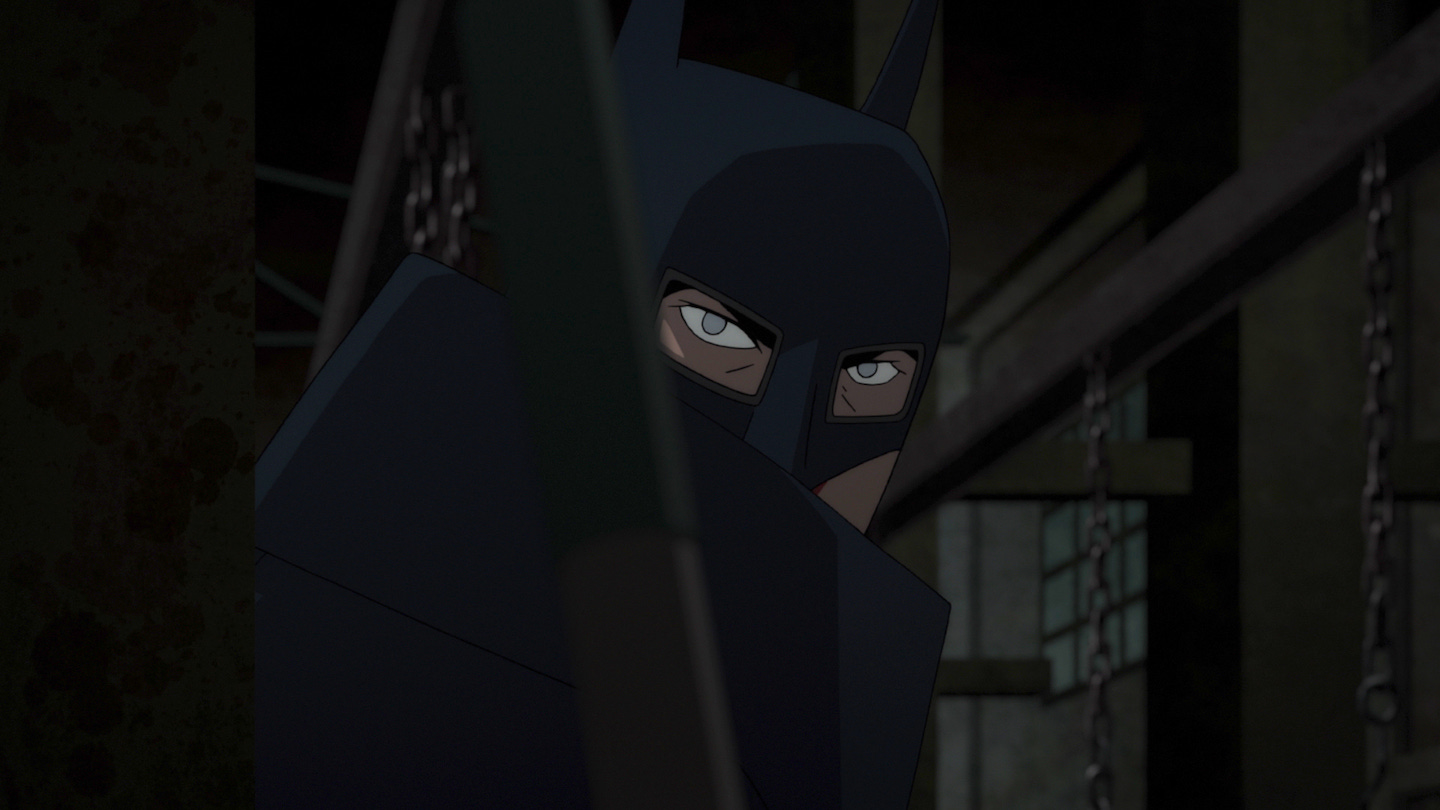 The first Elseworlds story to appear as a DC Animated Universe movie, Batman: Gotham by Gaslight is a relatively loose adaptation of the 1989 one-shot "Gotham by Gaslight" by Brian Augustyn and Mike Mignola.
While Gotham City prepares to host its first-ever World Fair, the city is besieged by fears of a violent new criminal dubbed "Jack the Ripper." Batman (Bruce Greenwood) must team up with a skeptical Commissioner Gordon (Scott Patterson), a sultry woman who calls herself a protector of the women in Skinner's End -- Selina Kyle (Jennifer Carpenter) -- and a number of other familiar friends and foes to bring an end to this serial killer before the death toll climbs higher.
DIRECTION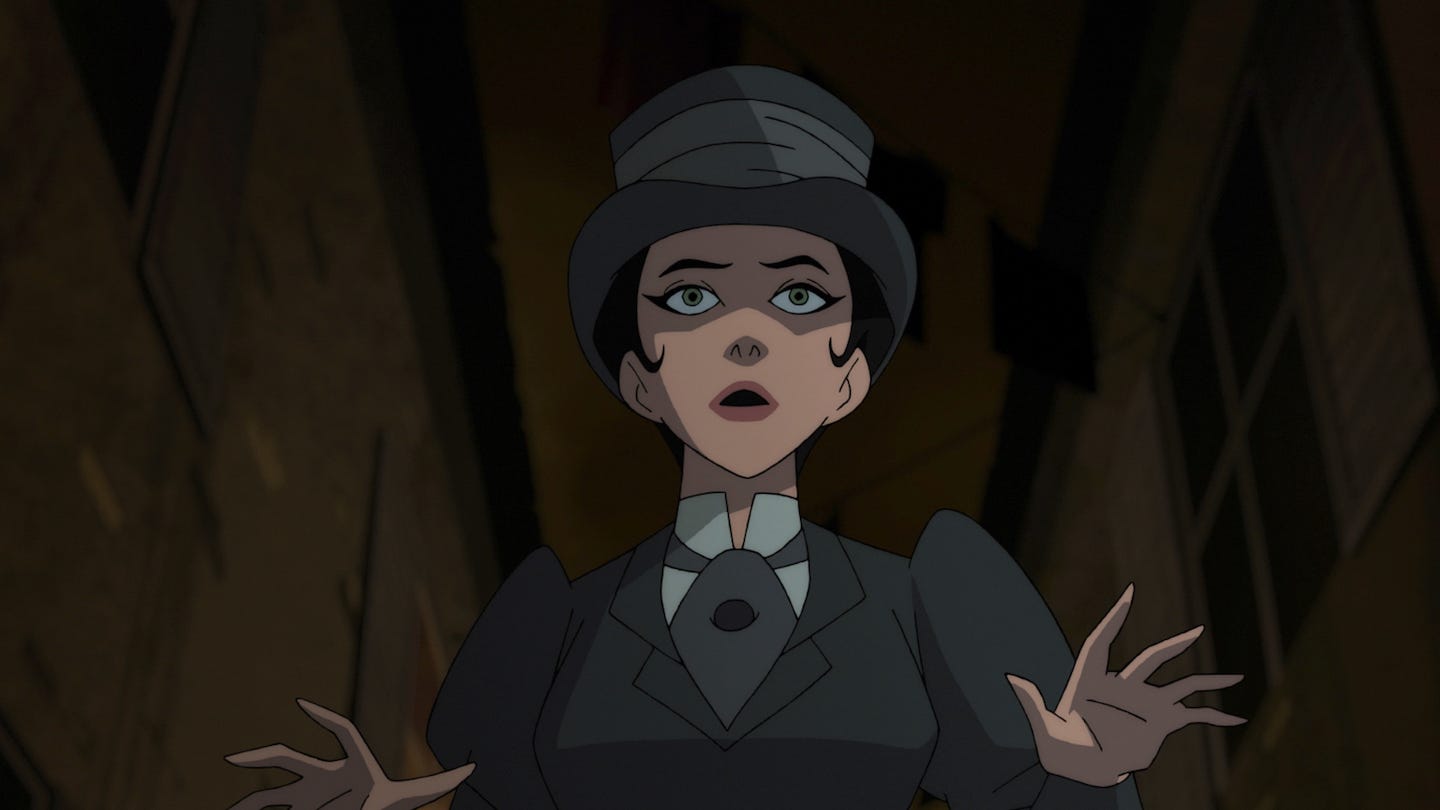 DCAU veteran Sam Liu takes the helm here, and the results are great. By giving the story a generous runtime (by DCAU standards) of 87 minutes, Liu and writer James Krieg give the story and its characters proper time to breathe. There are some great character exchanges between Bruce and Selina, and even time for a couple of brief musical numbers. These aren't there to just pad out the runtime, but to give the movie an incredible sense of atmosphere and mood that's often lacking in recent DCAU entries. Action scenes are also well-choreographed, appearing at a steady-enough clip to not let the movie drag.
ACTING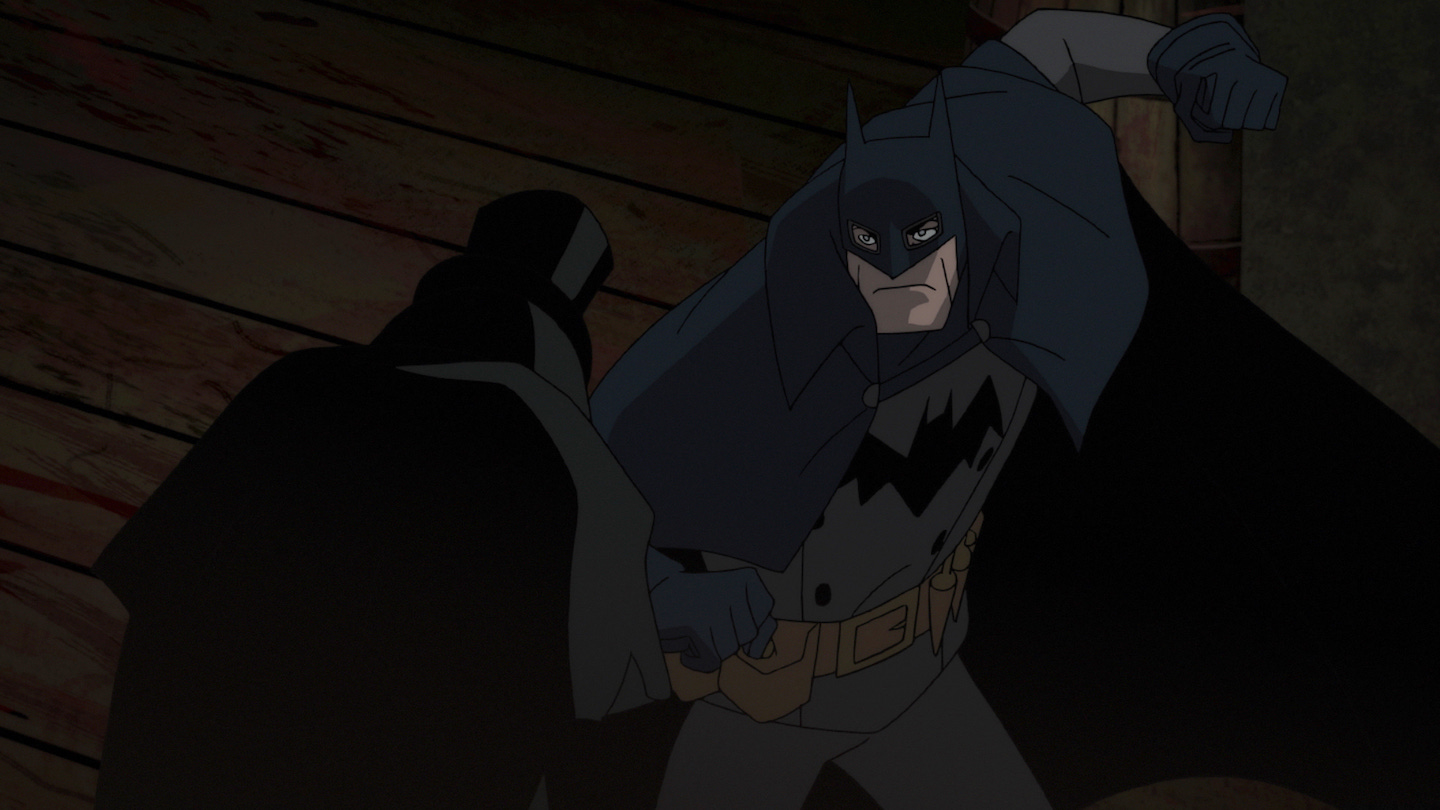 Vocal performances here are very good. Greenwood (Captain Pike from the recent Star Trek movies) continues to be a strong choice for the brooding Batman/Bruce Wayne. The only caveat might be that Greenwood's age is somewhat at odds with Batman apparently being somewhat younger in this film; although his age never explicitly stated, the fact that this movie shows several Batman staples happening for the first time implies that he's relatively young. Jennifer Carpenter steals the show, though, as Selina Kyle. Switching effortlessly between tough-as-nails and seductive, Carpenter runs away with the movie and I can only hope she gets her own Catwoman DCAU feature to show off her skills even more.
EVERYTHING ELSE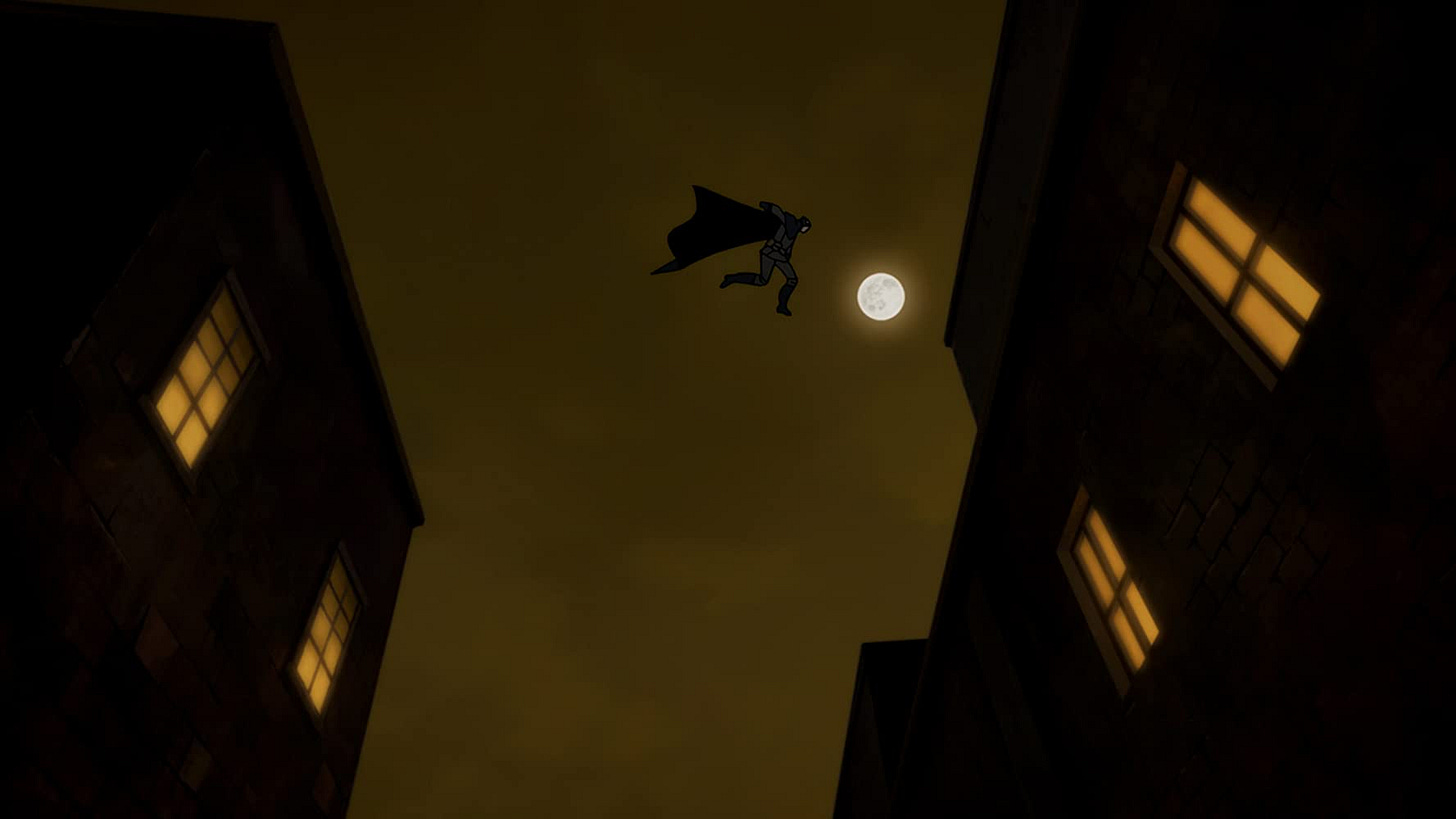 As usual, the animation here isn't particularly great. While I appreciate the step towards Bruce Timm-style animation rather than anime (nothing against the latter, I can't wait for Batman Ninja), there's still a choppiness and stiffness of movement that gives away the movie's low-budget origins. However, production design, acting, action, and a very good score by Frederik Wiedmann help elevate the movie despite the cheap animation.
SUMMARY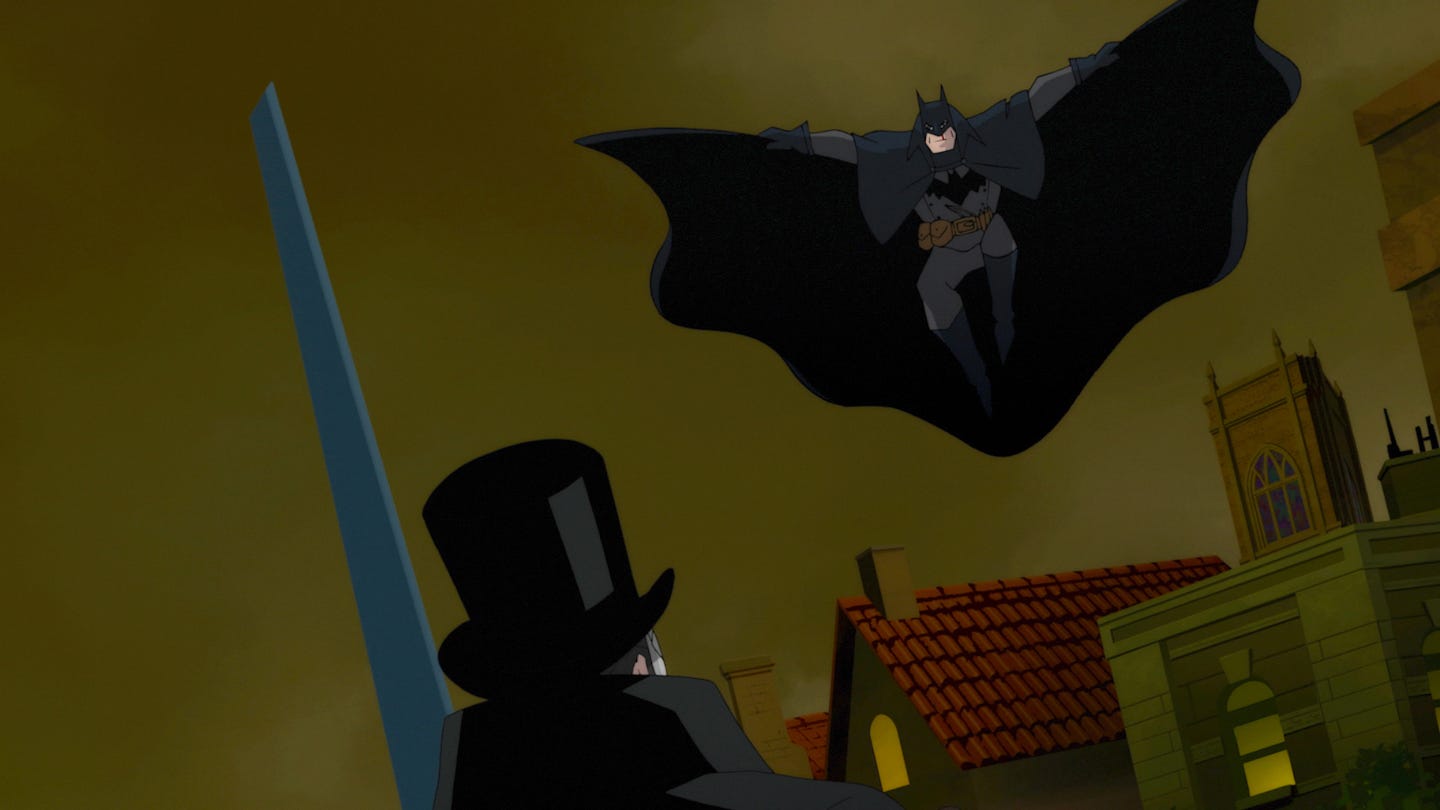 While the identity of Jack the Ripper is disappointingly obvious, Batman: Gotham by Gaslight nevertheless is arguably the best DCAU movie since The Dark Knight Returns. Moody, well-written, strongly acted and confidently directed, this is not only a strong Batman animated movie -- it's one of the strongest Batman movies we've seen in years, period.
NOTE: Ignore the R-rating; this movie is firmly PG-13. Even with the cartoon blood spurts during the Ripper attacks, this is the weakest R-rated movie I've seen since the extended cut of The Hobbit: The Battle of the Five Armies.