Discover more from Nerd It Here First
A fan culture blog that's as obsessed with the things you love as you are.
Middle Earth: Shadow of War Announcement Trailer and Details
Don't give #OscarFail too much grief. While it was certainly the most prominent botched announcement that took place, it wasn't the only one.
Yesterday, Target accidentally posted some information about the new Middle Earth game. The unofficial announcement was accompanied by some game box art, and some information about the mechanics of the game. Reportedly, the nemesis system (which we absolutely loved in the first game) will be back- along with some new mechanics for strongholds and some new special abilities.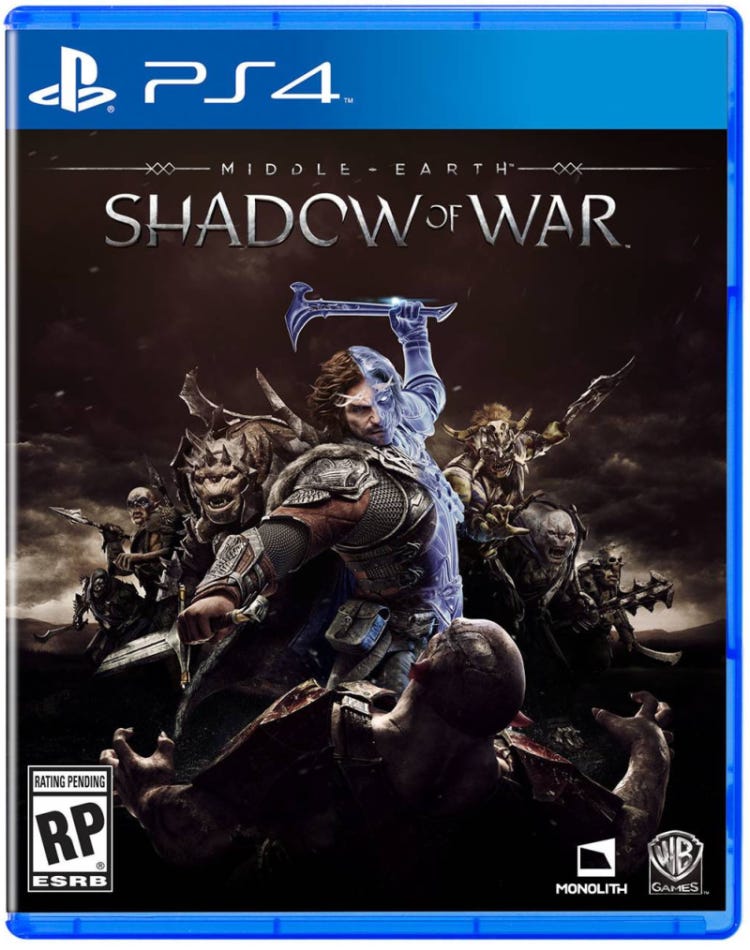 The game is titled Middle-earth: Shadow of War. According to the plot details we've heard, it will take place after Shadow of Mordor. The plot will center around the same two protagonists from the first game, Talion and Celebrimbor, as they attempt to forge a new ring of power. With this ring, they will battle all levels of new evil, including the Nazgul and Sauron himself. According to a press release
In Middle-earth: Shadow of War, players wield a new Ring of Power and confront the deadliest of enemies, including Sauron and his Nazgul, in a monumental battle for Middle-earth. The open-world RPG is brought to life through the expansion of the award-winning Nemesis System. The robust personalization from the first game is now applied to the entire world where the environments and characters are all shaped by player actions and decisions, creating a personal world unique to every gameplay experience.
The announcement trailer was released earlier today which details the plot in the way we were expecting after the leak. A gameplay trailer is expected to drop sometime next week. Maybe we'll get a look at some of the new moves then. The game is expected for release on August 22nd. Watch the trailer here and let us know what you're most excited for in Shadow of War in the comments below!
http://www.youtube.com/watch?v=rc5LbCZMpCA