Discover more from Nerd It Here First
A fan culture blog that's as obsessed with the things you love as you are.
'All the Money in the World' is a solid, but unspectacular, thriller | Review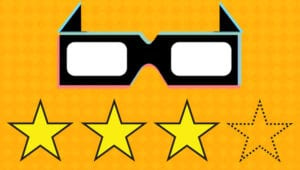 STORY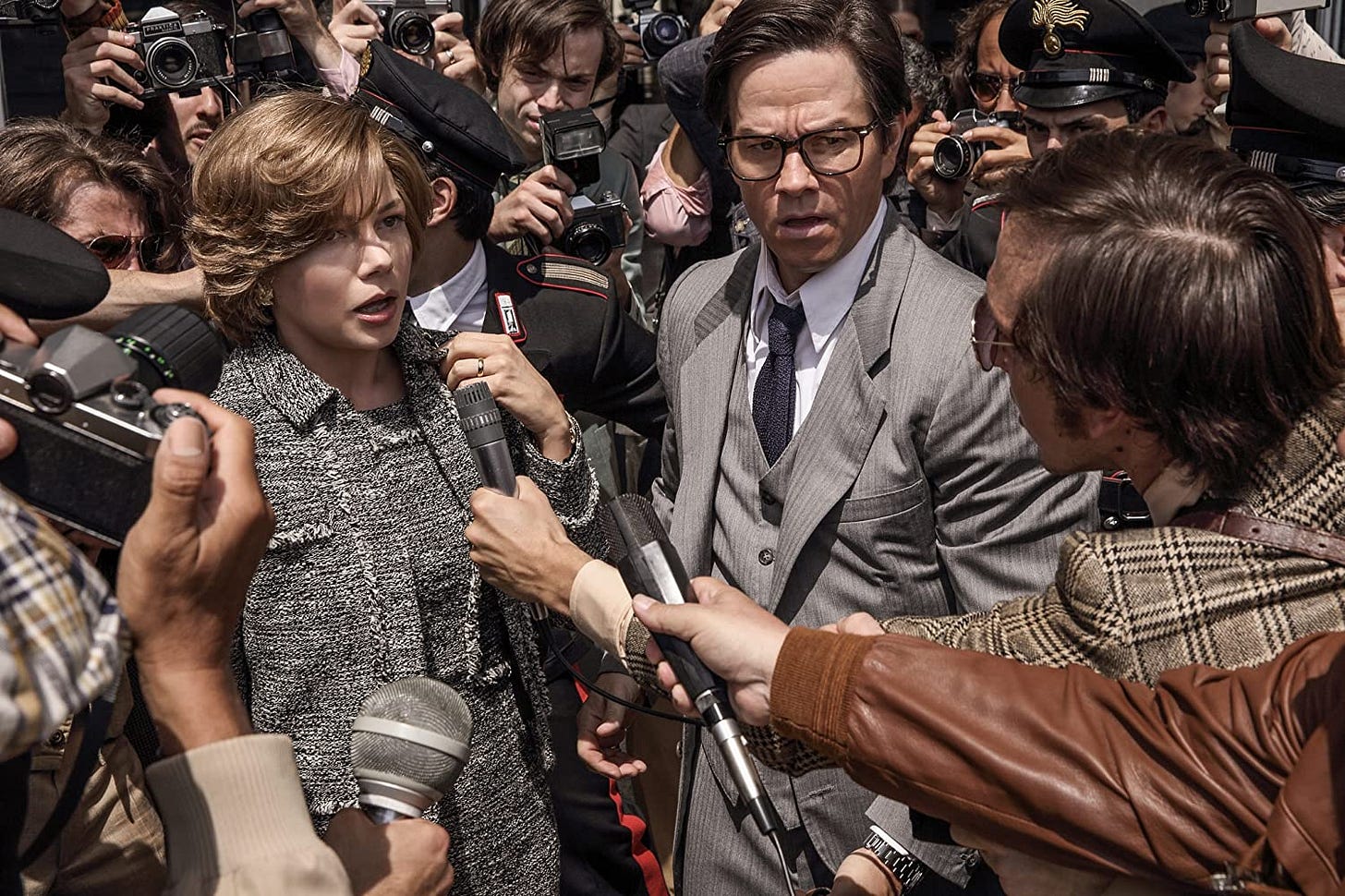 All the Money in the World (AMW, for short) is based on the infamous 1973 kidnapping of John Paul "Paul" Getty III (Charlie Plummer), grandson of billionaire oil tycoon J.P. Getty (Christopher Plummer, no relation to Charlie) by Italian mobsters. When the initial ransom demand of 17 million U.S. dollars is made, the eldest Getty refuses to pay, reasoning that by doing so, he'd put his other 14 grandchildren at risk of being kidnapped, too. Paul's mother -- Gail (Michelle Williams), the ex-wife of Getty's eldest son -- pleads with her former father-in-law to pay the ransom, to no avail. In comes Fletcher Chase (Mark Wahlberg), a former CIA operative and Getty's current business manager, who Getty dispatches to investigate the kidnapping along with Gail and discover the whereabouts of his grandson. Getty believes his grandson is simply faking the whole thing in order to extort money from him. But what follows is far more sinister.
DIRECTION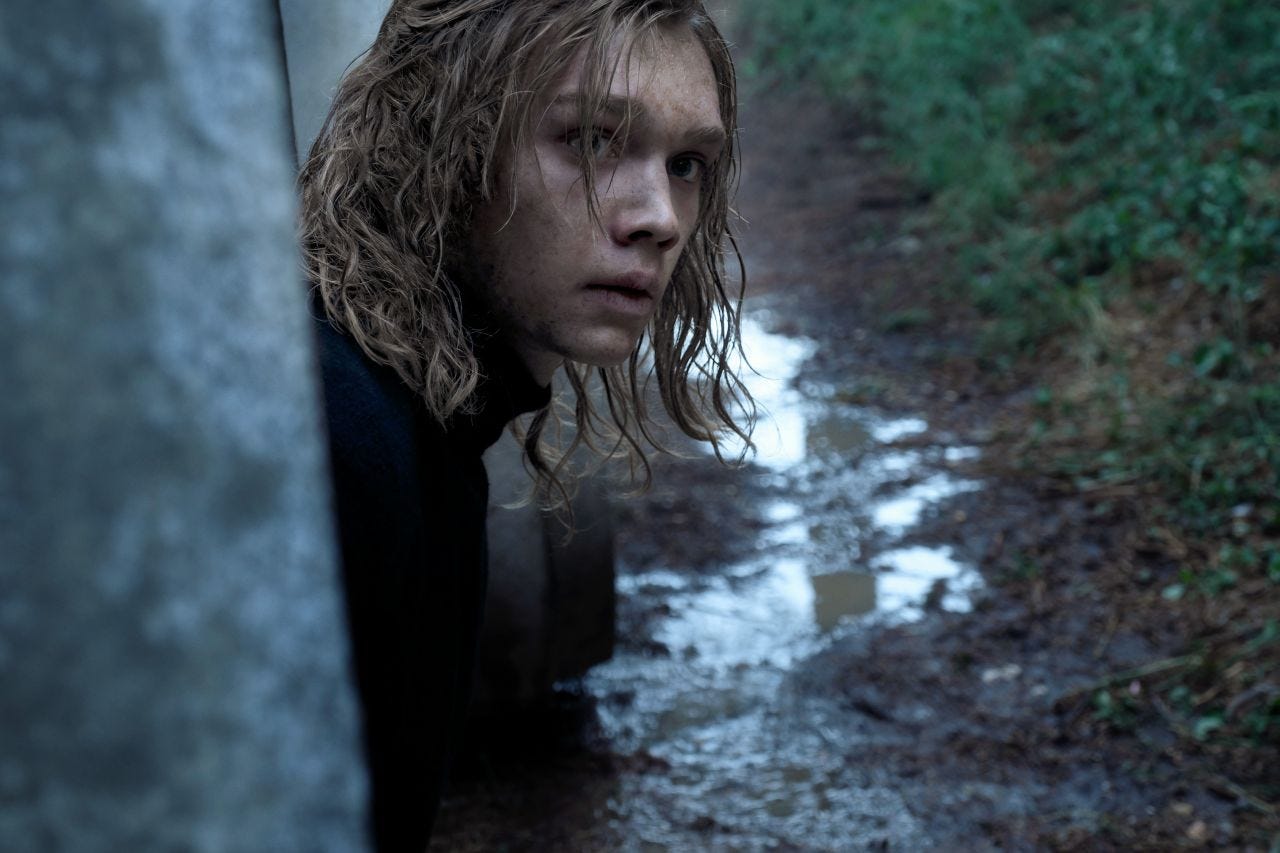 So let's get the scandalous stuff out of the way... After helming this summer's polarizing Alien: Covenant, and producing this fall's Blade Runner 2049, Ridley Scott somehow found enough time and energy to direct yet another movie in 2017. This would have been daunting enough for any director, let alone an octogenarian. What's more is the now infamous recasting of Kevin Spacey, who essayed the role of Getty initially before being cut out of the finished film due to his recent sexual abuse scandal. With Plummer stepping in at the eleventh hour -- ironically, Plummer was Scott's original choice, but the studio reportedly opted for Spacey because of his name recognition -- Scott raced against the clock to have the movie released in time for an awards-qualifying run. The only consequences? The reshoots cost an additional $10M, and the movie's release date was pushed back from December 22 to December 25. Now that that's out of the way, the movie can be judged on its own merits. AMW is a fine, solid thriller, capably made and featuring elements of greatness. But, as has become increasingly emblematic of late-career Ridley Scott, it never truly kicks into a higher gear and becomes something more than just "good." The movie is beautifully shot and strongly acted, with a good script that unfortunately sensationalizes the real events a bit more than it needs to. The climax is the most problematic aspect of the screenplay. A third-act foot chase drags things out longer than needed, while a crucial climactic scene involving a ransom drop not only gets fictionalized but, in doing so, adds in a plot hole that's never resolved. Screenwriter David Scarpa also chooses to cross-cut the delivery of the hostage with another crucial event that happened much later in reality, playing up the histrionics when playing it straight may have worked better. Sure, movies require embellishment, and to the movie's credit, the film acknowledges this at the end. None of this is fatal by any means. AMW is still worth your time. But it's hard not to lament what the movie could have been if it chose not to overcomplicate things. What Scarpa and Scott really get right is framing the story of the Getty kidnapping in the context of modern class disparity. The idea of "rich versus poor" is impossible to escape these days, and AMW leans into it to great effect. Money is talked about constantly, by those who desperately need it but find ways to live without it, and by those who have tons of it but refuse to spend it. AMW also gets mileage out of centering the movie around Gail, and her single-minded pursuit of her son. In many ways, the movie reminded me of 2008's Changeling, another film about a mother's ceaseless pursuit of her son despite seemingly insurmountable odds and a patriarchal society that not only stood in her way, but at times, actively tried to sabotage her.
ACTING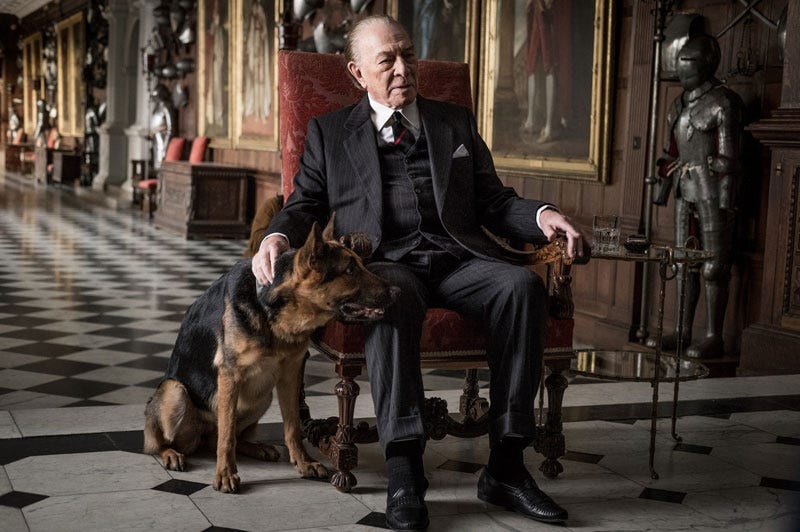 The real standout here is Plummer, who absolutely sinks his teeth into the role of J.P. Getty with relish. Plummer doesn't make the man a one-dimensional villain, which would've been easy. Rather, he layers Getty, making him a maddeningly empathetic villain. We understand why he does what he does, even if we don't agree with it. Plummer is such an instantly likable actor that it's hard to see him be such an unlikable man, but Plummer makes the most of his screentime with one of his best performances to-date. Expect to see him in the conversation for a Best Supporting Actor nomination at the Oscars. Williams is also strong, as usual. Despite my concerns about Wahlberg potentially being miscast, he acquits himself admirably here, especially in a late one-on-one scene with Plummer. The younger Plummer, playing the kidnapped Paul, is also good, though the nature of the part makes it hard for him to leave as big of an impression as his costars. As the main kidnapper, Cinquanta, French actor Romain Duris plays a very convincing Italian, and does a great job making Cinquanta a character we come to care about despite his actions.
EVERYTHING ELSE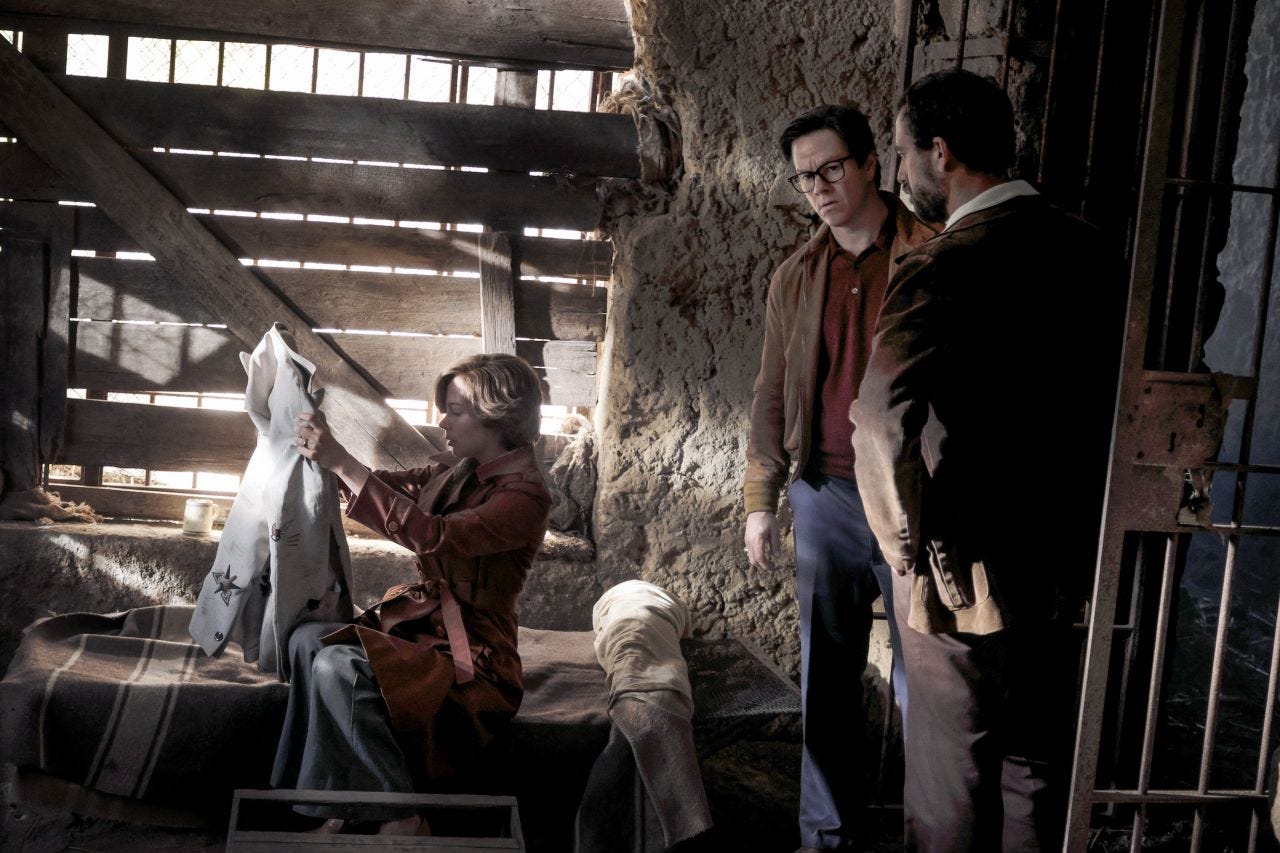 Production and costume design work is strong, typical of Scott productions. Daniel Pemberton's score is fine but hardly up to his usual standards (i.e. King Arthur: Legend of the Sword, The Man from U.N.C.L.E., and Steve Jobs). Cinematography is exquisite, as is editing until towards the end. A CG-assisted shot of Plummer standing in for Spacey looks much better in the movie than in the trailer, although another scene involving Getty and a young Paul walking through snow clearly needed some more time.
SUMMARY
AMW likely won't make a big splash at the Oscars outside of Plummer's performance, but that doesn't mean it's not worth your time. Knowing how the story ends doesn't dampen the movie's ability to hold interest and, intermittently, enrapture its audience.