Discover more from Nerd It Here First
A fan culture blog that's as obsessed with the things you love as you are.
New TV We're Looking Forward to in the Fist Half of 2017
It's officially 2017 and that means it's officially time to start deciding what to watch, what to skip, and what to catch up on later. The midseason premiers this year have the potential to be some of the highest quality pick-ups we've seen in a while. And with alternative platforms like Amazon, Netflix, and Hulu becoming more popular all the time, the time-honored TV tradition of saving the garbage for the winter premiers has gone out the window. We've put together a list of the some the shows we think have the highest chances of being hits in the early part of this year. Enjoy.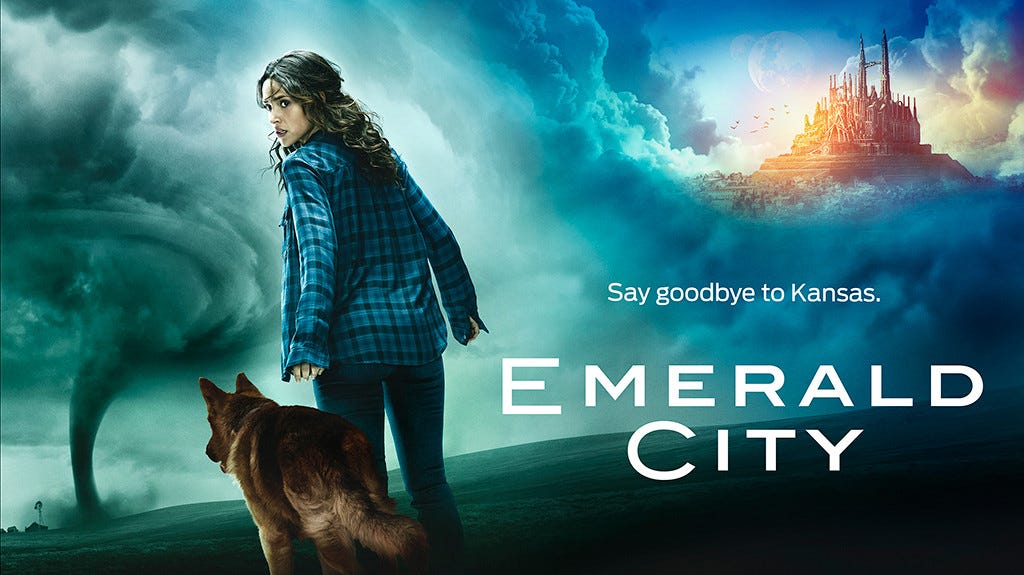 Emerald City (NBC, Jan 6)
There've been enough disappointments on the major networks over the last few years that hearing a phrase like "NBC is developing Wizard of Oz for TV" could be enough to make anyone cringe. But it seems like there might actually be more heart, courage, and brain behind the midseason drama, directed by Tarsem Singh (Mirror Mirror, Self/less) and staring Adria Arjona (True Detective Season 2) as Dorthy. Early reviews have been mixed-positive, even hinting at possible twists later down the road. And while nobody tuning in should expect to see their favorite characters depicted in exactly the same way they remember from the seminal film, they hype is certainly enough of a reason to tune in and see what comes out. Here's hoping we won't be trying to click our heels out of what could be a great show.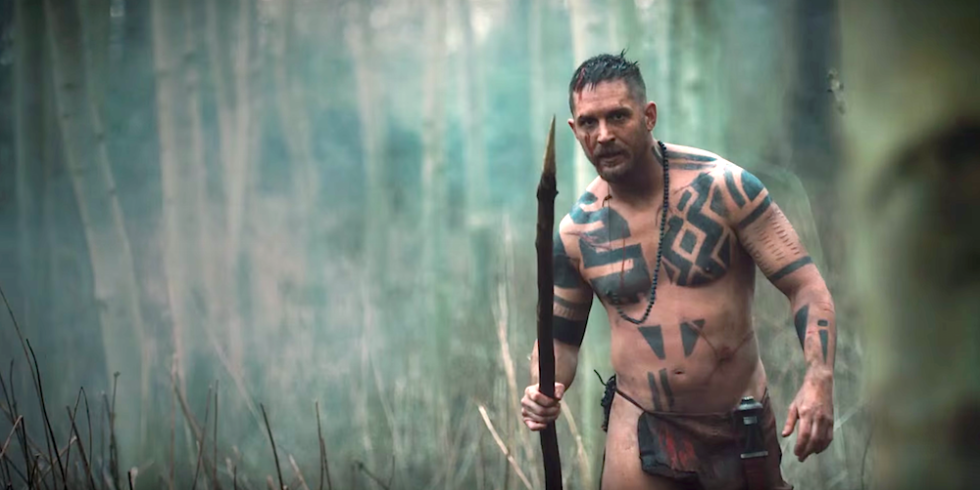 Taboo (FX, Jan 10)
FX has been working on this project for a very long time. They were running promotional trailers for it all the way back in February! At long last, the miniseries (I think we're calling them limited series runs now?) is set to premiere. Staring Tom Hardy (The Revenant, Mad Max: Fury Road), written and created by Steven Wright, and featuring executive producer Ridley Scott, the show certainly has a pedigree behind it. The plot of the show will orbit Hardy's character, James Delaney, who has returned from Africa with a pocket full of diamonds and a score to settle. The adds that have been running for it are beautiful. This will be one to watch when it airs so you can feel smug when all your friends find out about it in July when the Emmy nominations are announced.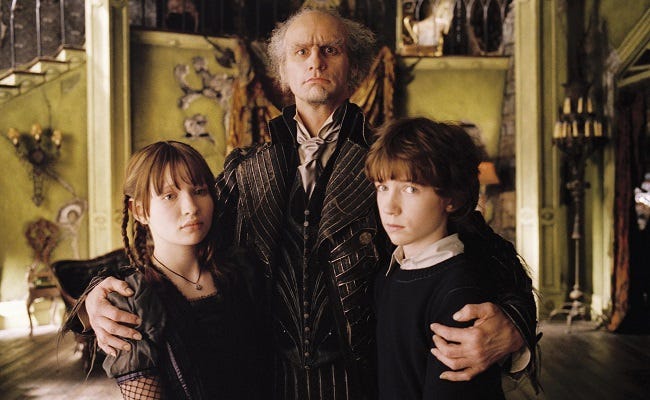 A Series of Unfortunate Events (Netflix, Jan 13)
It's easy to hear that Netflix is developing a new show and to immediately decide it is something you are going to watch. However, after the swing and miss that Jim Carry and Brad Sillberling took at the property in 2004, it's also easy to think this might be a good one to pass on. Here are three little words that should be good enough to bring anybody back around on this series: Neil. Patrick. Harris. When pictures leaked of him in full makeup last year, the internet lost it's mind. The promotional material Netflix has put out, urging anyone who might want to check out the series to stay away from this tale to tragic to be told has just fanned those flames. There's certainly no such thing as a sure thing. But Netflix and NPH adapting one of the most well known book series of the last 20 years might be close.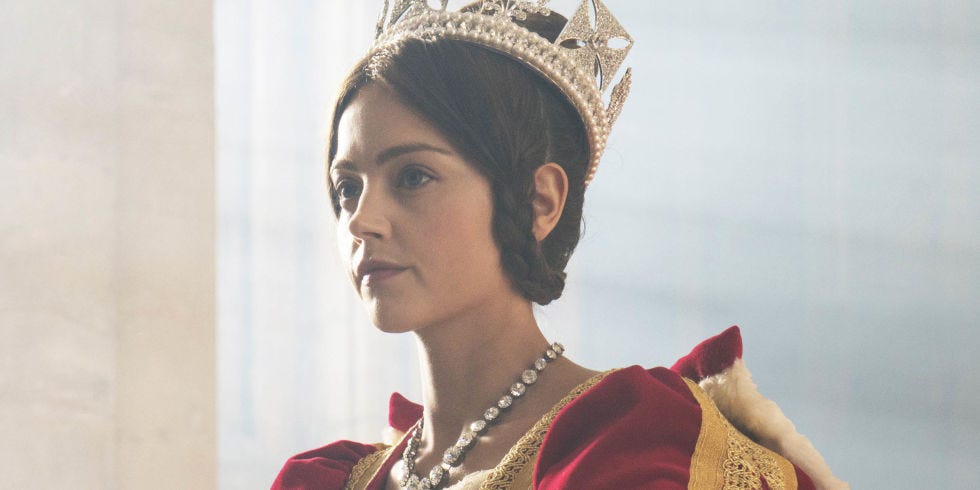 Victoria (PBS, Jan 15)
Oh Downton Abby. How we miss you. We've tried to fill the loss. I promise we have. Poldark on PBS has certainly helped, as has Mercy Street. But it just hasn't been the same. Their manners just aren't as proper as yours were. Their sensibility just a little too senseless. And where is my strong female lead, upon whose every move I can hang my entire emotional being for one hour a week? Oh- what's that you say PBS Masterpiece? An hour long period piece about Queen Victoria - who had a bigger house and more sensible sensibilities? Written and created by Daisy Goodwin and staring Jenna Coleman of Doctor Who fame? You're exactly right PBS, those Granthams were silly. This! This is what I want.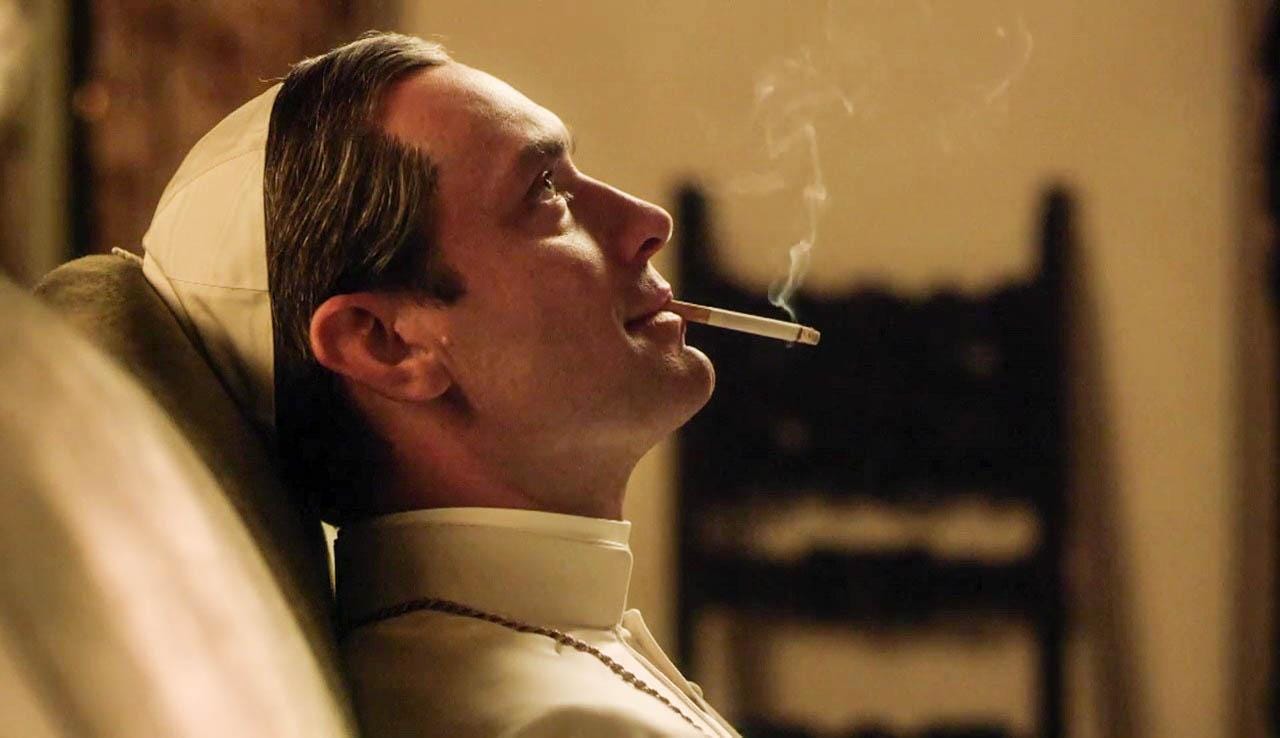 The Young Pope (HBO, Jan 15)
God help the poor soul who has tried to watch anything on HBO Go in the last few months without seeing an add for The Young Pope before hand. But, to be fair, God help the poor soul who sees an add for a show created by Oscar winner Paolo Sorrentino, staring two time Oscar nominee Jude Law and Oscar winner Diane Keaton. The show has already started airing in Europe where it has received much critical acclaim. It currently sits at 83% on Rotten Tomatoes and has been green lit for a second season before the first one has even finished airing. You're going to watch this show. If you do it now, or a year from now to get ready for Season 2 is up to you. Pick the former. It'll just feel like homework if you put it off.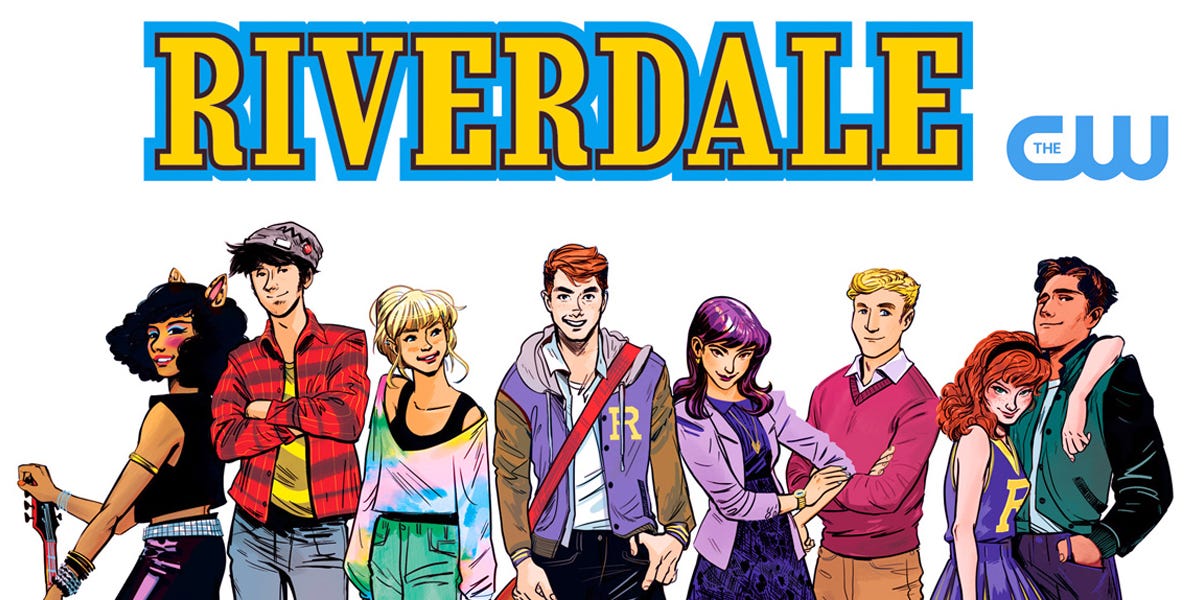 Riverdale (The CW, Jan 26)
Many people may think there are too many comic book shows on TV. And they'd have a fair argument. Flash, Arrow, Legends of Tomorrow, Agents of S.H.I.E.L.D., I-Zombie, Lucifer, and Gotham just to name a few. But that sort of broad brush stroke is unproductive. The issue those people are really trying to get at is that there are far too few comic book shows on TV that star the characters made famous in the Archie comics. Welcome to Riverdale, a new series that will attempt to fix that obvious oversight. The comic book adaptation played as soapy teen drama will feel right at home on The CW, a network that perfected that approach on programs like Smallville. With no superpowers in sight, this show won't contribute to the superhero burn out so many are feeling in pop culture right now. And while we only have to wait a few short weeks for the premier, the sooner Archie, Jughead, Betty, Veronica, and all the rest are solving murders on our televisions weekly, the better.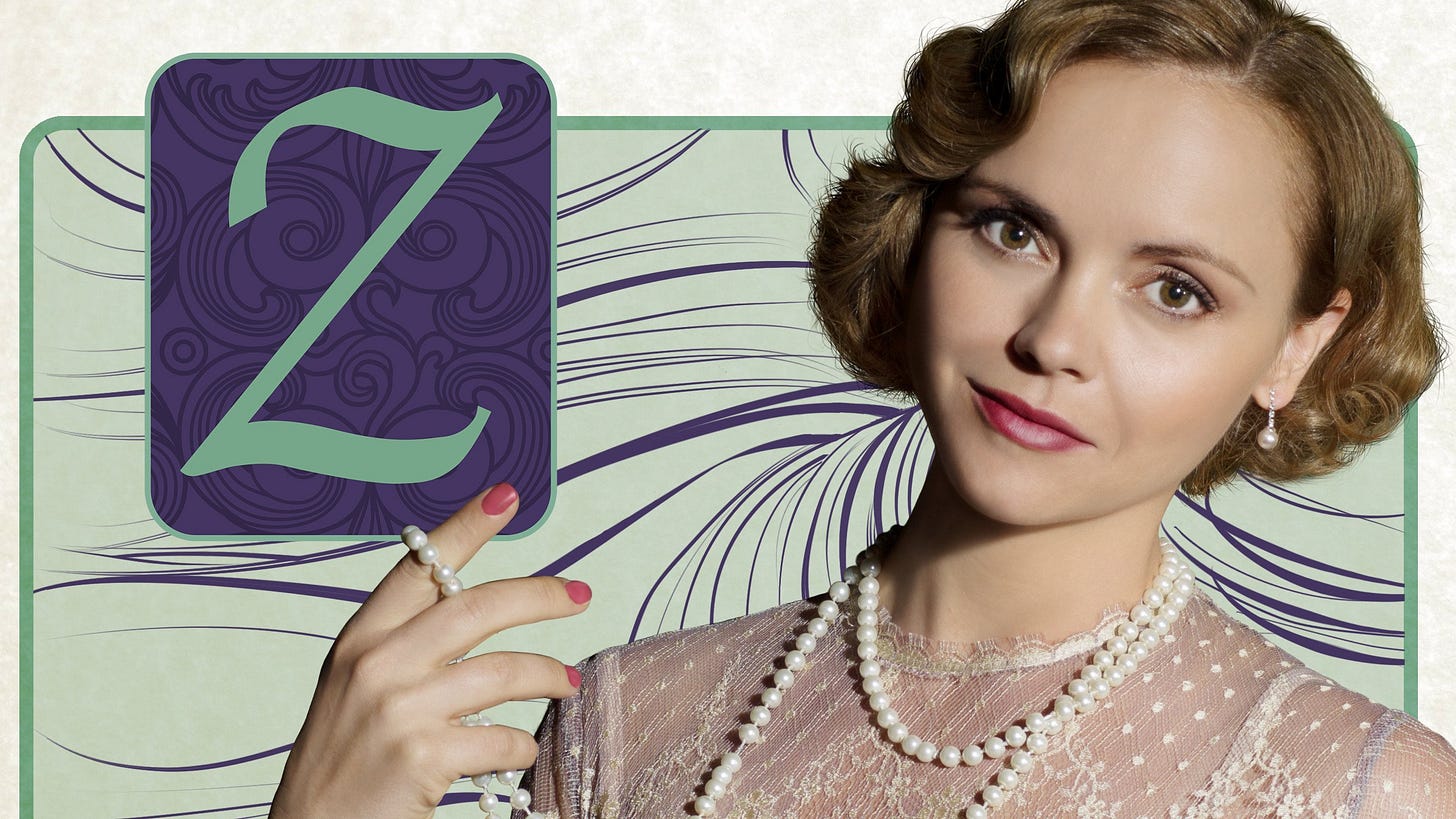 Z: The Beginning of Everything (Amazon, Jan 27)
Have you been impressed by the abilities of corporations like Netflix, Hulu, or Amazon to create high quality content over the last couple of years? Follow up question. Do you love period dramas about people in fancy houses who have extravagant parties but are also filled with a deep sense of self-loathing. If you answered yes to either of the two questions above, kindly direct yourself to Amazon's new drama which will start streaming at the end of January. The series is about the life of Zelda Fitzgerald before she ever met her future author husband, and tracks their relationship up to and through their marriage. Christina Ricci stars as Zelda, playing opposite Gavin Stenhouse as F. Scott Fitzgerald. The main writers of the show worked together on such great TV institutions as Melrose Place, Battlestar Galactica, and The Killing and online audiences like the pilot (which aired back in 2015) enough to convince Amazon to take the show to series. So one can only imagine more great things to come from this show.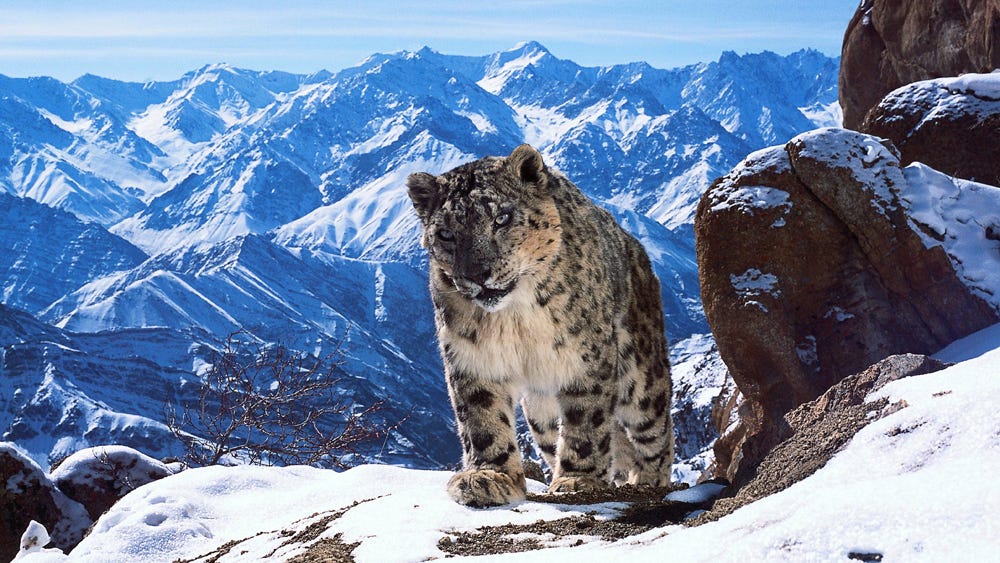 Planet Earth II (BBC America, Jan 28)
Do you really have to be sold on Planet Earth II? Do you remember Planet Earth? Remember how awesome it was? All those animals we got to see up close, in their natural habitats, in HD, doing their cool animal things? It's going to be like that. Just... again. With different animals this time. Each episode that has already aired in the UK has brought in over 10 million viewers. Sir David Attenborough will be narrating. It's going to be great. Enough said.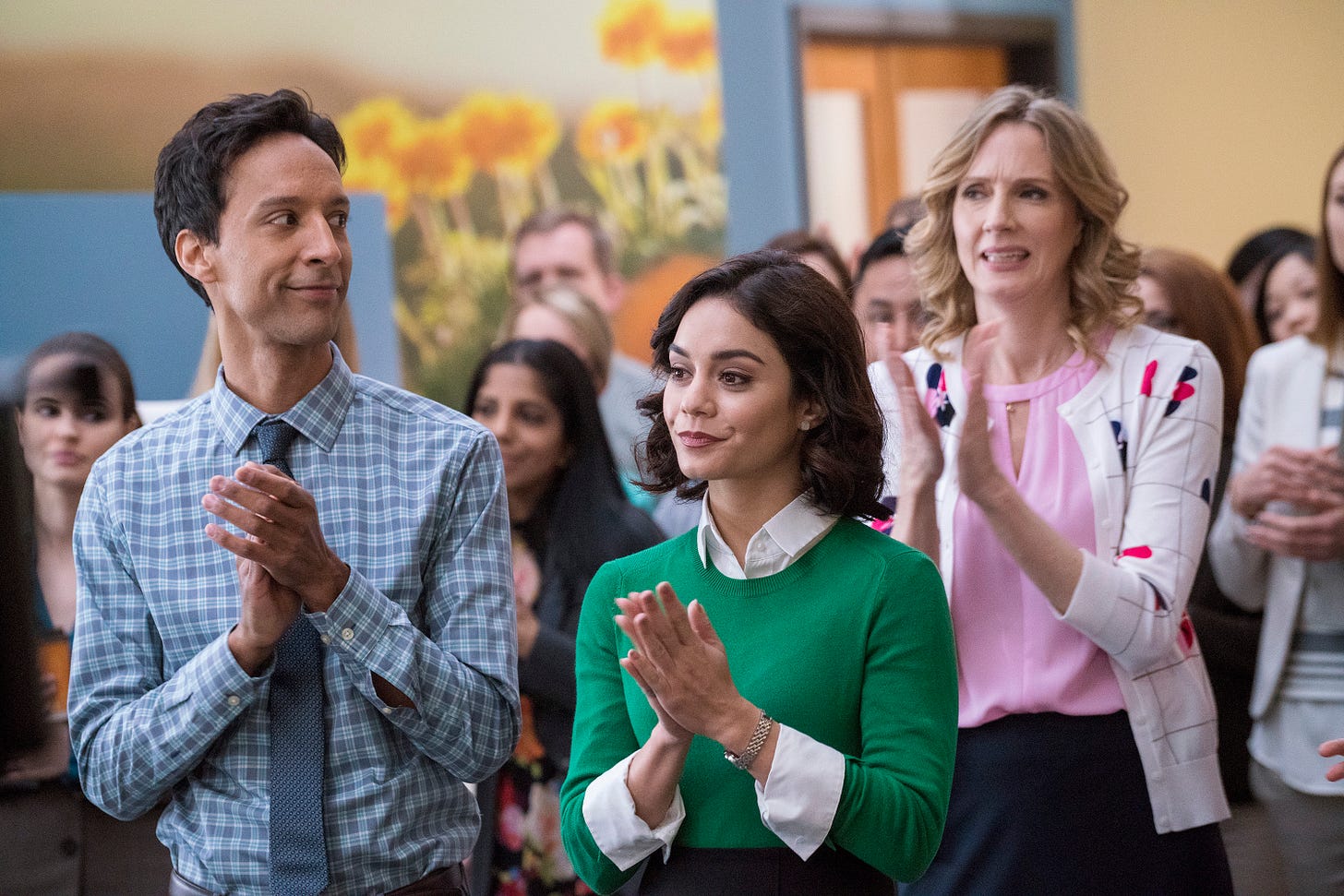 Powerless (NBC, Feb 2)
We've been over this already, but just incase you've forgotten: there are a lot of super hero shows on TV. Even people who live for those shows can sometimes think it feels like too much. How many hour long dramas do we need about how hard it is to have super powers? Presenting: Powerless. A half-hour comedy about what happens after the super heroes do their thing. Starring Vanessa Hudgens of High School Musical fame and Danny Pudi of Community, the show focuses on a small group of individuals working for Wayne Enterprises (yes, that Wayne, the one with the Bat costume) trying to keep defenseless bystanders safe during the big superhero fights at the end of every movie. Everything we've seen of this show makes it seem like a workplace drama filled with some of the funniest people working in television today. This February, NBC will make you believe a man can file paperwork.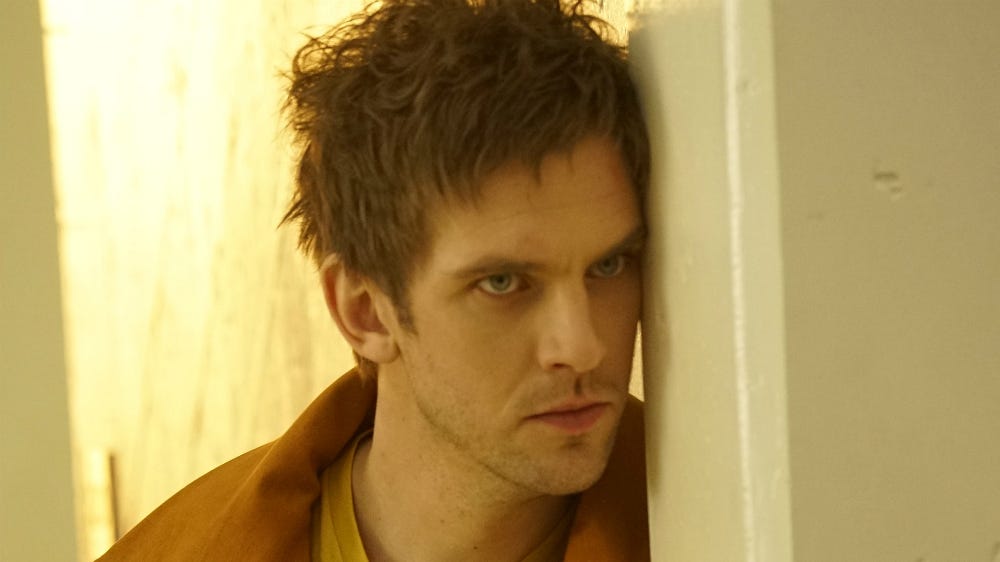 Legion (FX, Feb 8)
Promise. We're almost at the end of the super hero stuff. This one is cool for a very geeky reason. Marvel makes lots of super hero movies. Fox makes X-Men movies. Because of legal reason, Marvel doesn't make X-Men movies. Legion the forthcoming X-Men TV series on FX, will be made by both Fox and Marvel. And, considering peoples opinions on the Marvel movies vs. the X-Men films, it might also have a good chance of being the best X-Men thing anybody's seen in a long time. The show follows David Haller, the mutant son of Professor Charles Xavier (McAvoy or Stewart, not sure) who is diagnosed with schizophrenia. But- Surprise! - he actually has crazy mutant powers that let him do all sorts of things. Without giving too much away, this show is going to be crazy. Watching any of the few trailers out there for it make that much clear already. And, because of the exact nature of David's powers, each episode has the possibility of being very different from one another. Along with the other shows that FX has been putting out lately, the formula of "weird is good" seems to have been working. And this one's definitely going to be weird.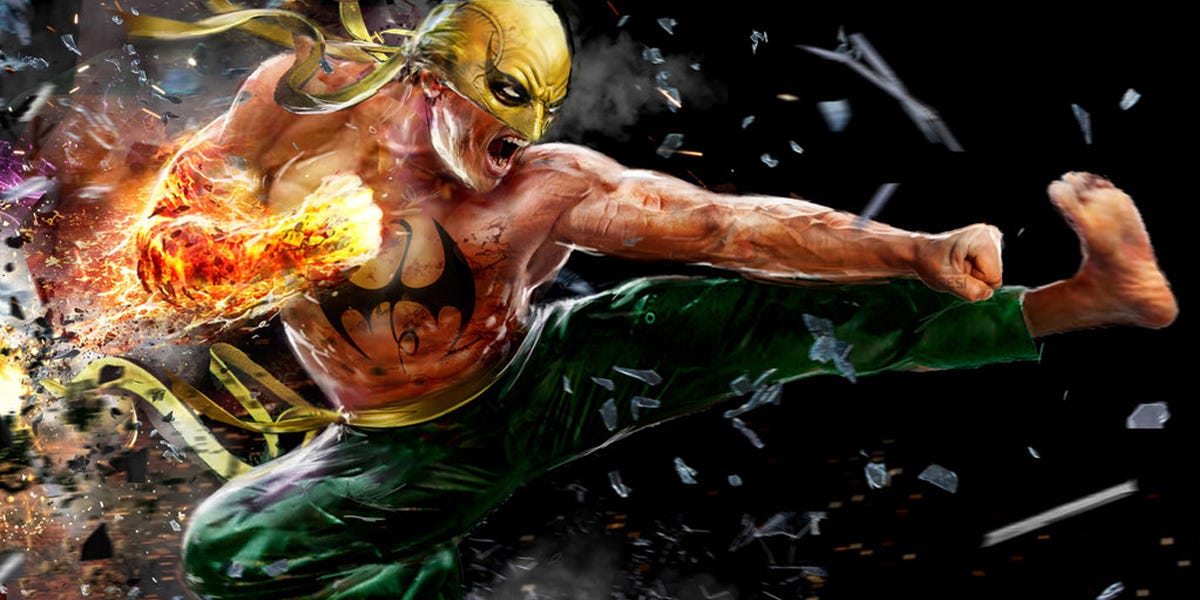 Iron Fist (Netflix, March 17)
Imagine you're a guy living in New York. And you and some of your friends want to get together to try and improve your neighborhood. So you all meet up and talk through some of your options. One guy introduces himself as Daredevil and says "I'm blind, but I can kind of see things because of a chemical spill that happened to me". A woman named Jessica says that she's super strong, because of some experiments that were done to her. A second guy, named Luke, says that he has bullet proof skin, also because of science experiments. Then there's this forth guy. His name is Danny. And he can punch things. He can punch things really, really well. Because one time he punched a dragon in the heart. You're kidding yourself if you wouldn't want to know that guy's back story. That meeting will be happening at the end of this year when Netflix brings us The Defenders. But your chance to see Dragon-Heart-Puncher-Guy's story comes in March, when they put out Iron Fist, which has a serious shot at being the best, most action packed Marvel series so far. Definitely worth a good binge session.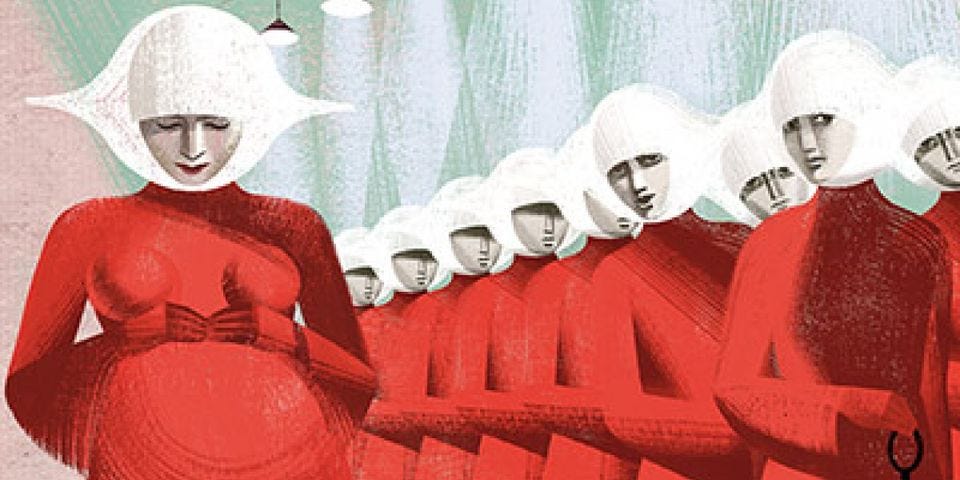 The Handmaid's Tale (Hulu, Apr 26)
It is disappointing that the adaptation of a Margret Atwood novel about a dystopian future in which a totalitarian regime has taken over and begun to oppress women feels so preshent right now. But the truth of the matter is that is does. And Hulu will be adapting it in the Spring staring some of the toughest women we've ever had the pleasure to see on our TV screens. Elizabeth Moss (Mad Men) and Samira Wiley (Orange is the New Black) are just two of the faces you'll be sure to recognize in this series. And while little has been released about the substance of the show and how it relates to the book, one thing is for sure. If it's anything like the novel, it's going to be great.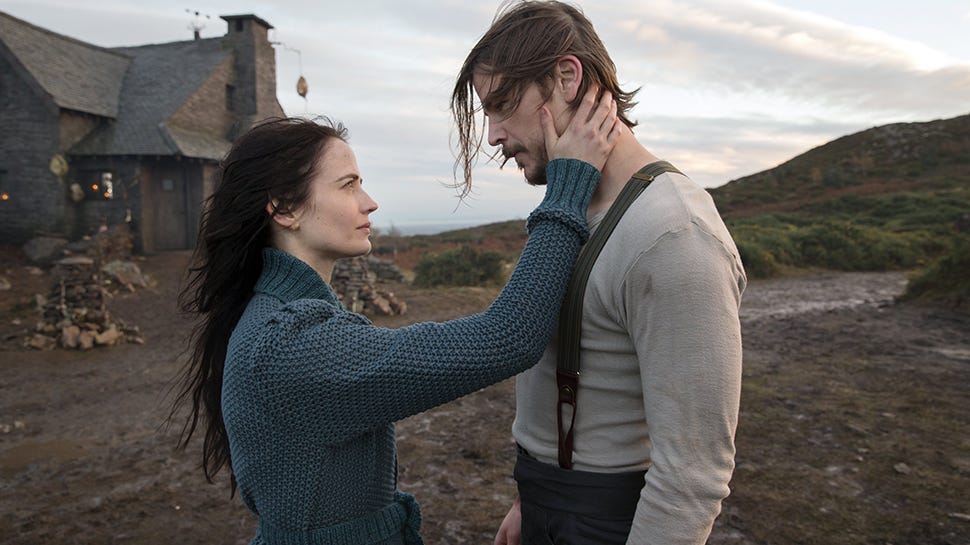 American Gods (Starz)
Few books have had stronger fandoms come up around them than Neil Gaiman's American Gods, which was released to massive fanfare in 2001. Gaiman has been prolific in comic books as well as more traditional literature for years and several of his works have made the jump over to the moving pictures. Coraline, Neverwhere, and Stardust all developed huge followings. And for the longest time DC was talking about adapting Sandman in some form (though that project currently seems to be in limbo). But his bets known work never seemed filmable. But when Bryan Fuller (Hannibal, Pushing Daisies, Heroes) and Michale Green (Heroes, Kings, Logan, Alien: Covenant) say they're going to do it, a smart network lets them. So American Gods will finally be coming to television on Starz, sometime this year. And just in case the show runners weren't impressive enough for you, it will also star Ricky Whittle (The 100) and Ian McShane (Deadwood). If you don't already have a subscription to Starz, this is your official notification that you might want to look into that.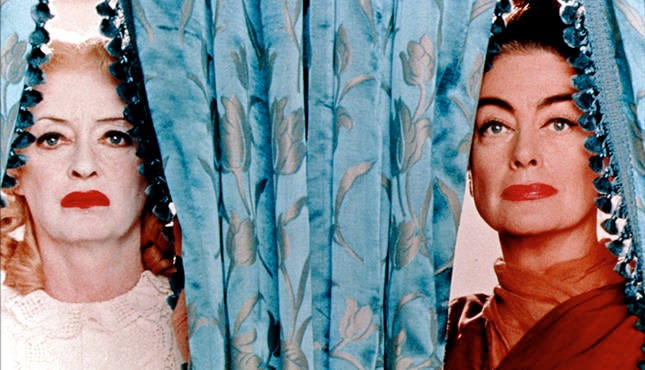 Feud (FX)
Over the years, it has seemed that every time Ryan Murphy (Nip/Tuck, Glee, American Horror Story) has started a new project, his old project has fizzled. And that's never been great for fans of the old projects. So why not jump onto the new one while it's fresh? This year, Murphy will be putting the weight of his creative power behind Feud an anthology series that will examine a different disagreement each season. The series kicks off with the backstage battle between Joan Crawford and Bette Davis on the set of their 1962 film What Ever Happened to Baby Jane?. With Jessica Lange and Susan Sarandon playing the lead rolls, the show sounds weird, specific, and strangely interesting- which is about what we've come to expect from Murphy. Plan on loving this one until he decides he wants to write a television opera about robots who are really sent from Heaven... or whatever.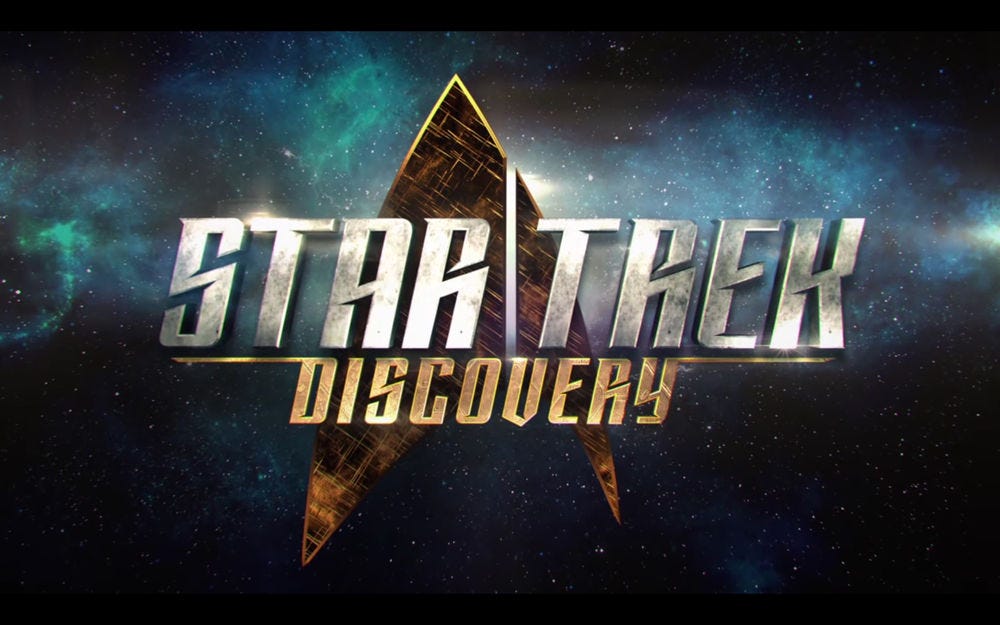 Star Trek: Discovery (CBS All Access, May)
Star Trek is back on TV! And it's being run by Bryan Fuller! Remember him? He's the guy from American Gods. We literally just talked about it. Go scroll up if you don't remember. Anyway, it's going to be awesome. Instead of focusing on the Discovery's captain, the show will center around Sonequa Martin-Green (The Walking Dead) a Lieutenant on the ship. Fuller has said that the aim of the show will be to give a closer look into what the day to day onboard a star fleet vessel is like. He's also alluded to the idea that this show is more interested in telling one long story throughout its season, as opposed to what Trek fans have seen in the past where the events of each episode tend to stand on their own. It will also only be available through the CBS All Access program, so it will be interesting to see how many viewers a big show like this can draw into that subscription. You can definitely catch at least a few episodes on CBS before it switches over though, so check it out and see what you think.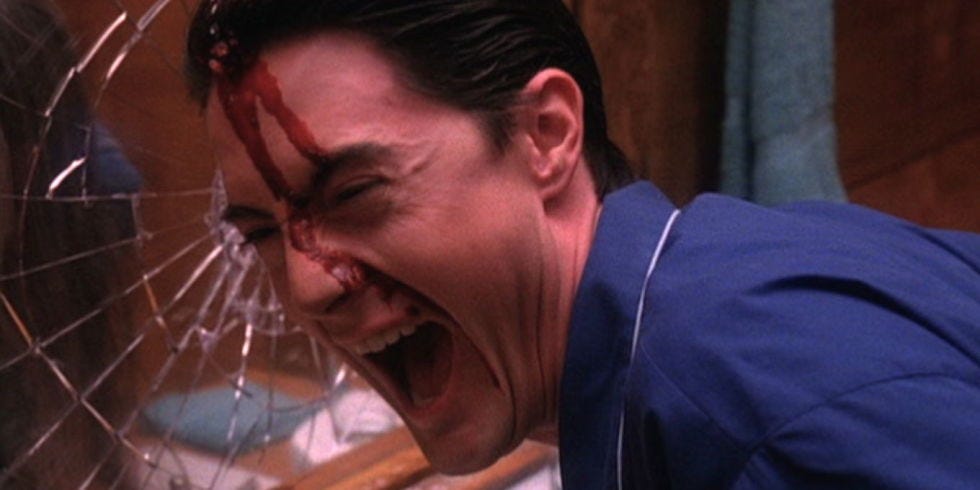 Twin Peaks (Showtime, Spring 2017)
It's a good time to be a weird early nineties drama. X-Files just had a revival season that, by all accounts, was considered a success. And now Twin Peaks is back, and promising to be as weird as ever. For longtime fans of the program this will be a relief- as anything less than a super off-kilter Twin Peaks just wouldn't be Twin Peaks at all. But for newcomers to the show, it may be a bit of a shock. So if you never watched the original, do yourself a favor. You've got a couple months and it's on Netflix. Get to binge watching now, so that the guy who talks in reverse and all those donuts don't bind side you.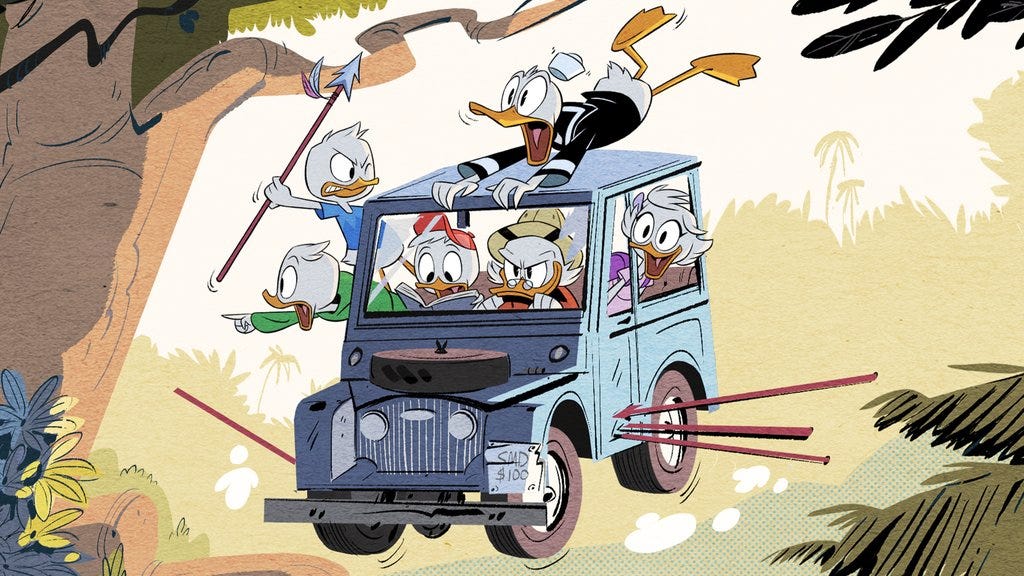 Duck Tales (Disney XD, Summer 2017)
Speaking of 90s television revivals, Disney has decided it's been far too long since we watched a millionaire duck and his constantly scheming nephews get into some international mischief. So, in that spirit, Duck Tales will be returning as an animated show to Disney XD this summer. Featuring the voice talents of David Tennant (Doctor Who), Danny Pudi (Community), Ben Schwartz (Parks and Recreation), Bobby Moynihan (SNL) as the star ducks, the show will be loaded with a star studded cast that, honestly, might top anything else we've discussed here. The chance to hear Tennant doing his normal, Scottish accented voice is enough of a reason not to skip out on this one. But with their acquisition of the Marvel and Star Wars properties, Disney has been doing big things on the television side. Expect this to be another crowd pleaser from the House of Mouse.
But what do you think? What on this list is jumping out to you as something you cannot wait for? Did we leave off the new show you're most excited for in the front half of 2017? Do you have strong opinions on which Bryan Fuller show will be better long term, or on what will get canceled right off the bat? Let us know in the comments.