Discover more from Nerd It Here First
A fan culture blog that's as obsessed with the things you love as you are.
Nintendo Switch Online Dramatically Cheaper Than Competition
Nintendo has released more information regarding its online services for the Nintendo Switch, detailing prices and some new (or old when you think about it) things to look forward to. Originally the online services were to be free until fall of 2017, that has been pushed back until 2018. Nintendo has released three membership options, with one-month subscriptions being sold at $4.00, three-month subscriptions for $8.00, and full year subscriptions for a very reasonable $20.00. This is obviously a third of what you would be paying for a year of Plus or Gold, making the Nintendo Switch a much easier option to afford than its competitors.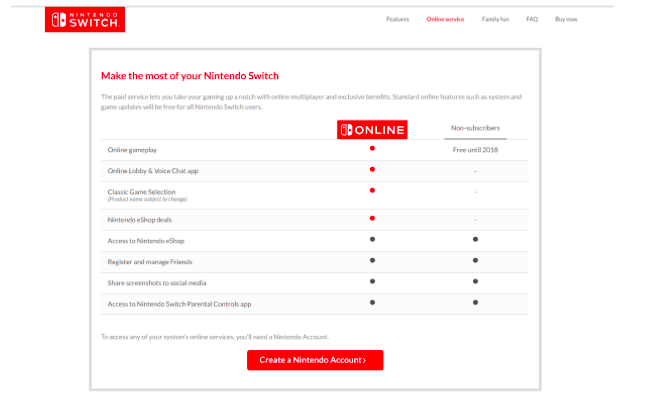 In addition to being able to play online with your friends, membership will come with the added bonus of being able to download classic games for free. The three games Nintendo showcased for their "Classic Game Selection" are Super Mario Bros. 3, Balloon Fight and Dr Mario. As an added bonus Nintendo has lifted the monthly limit of one free NES or SNES game per month stating "Users can play as many of the games as they want, as often as they like, as long as they have an active subscription."
Nintendo is doing something different with the voice chat features for the Switch's online membership. By using a "dedicated smart device app" connecting directly to the Switch, you will be able to not only chat with and invite friends while you play but also schedule  "play appointments". The app is set to be available later this summer in a limited form.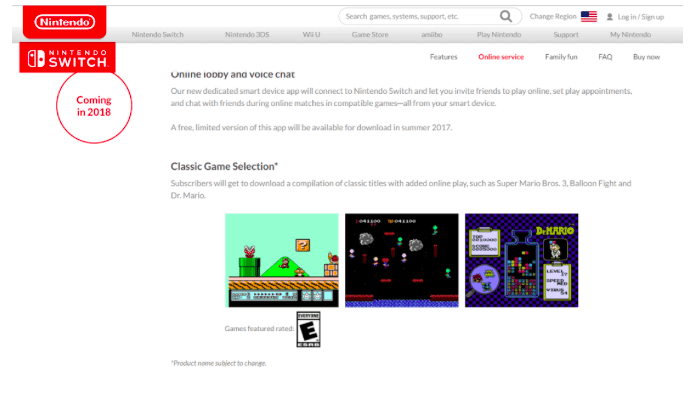 With these new additions coming to the Nintendo Switch, we are looking forward to how the console evolves, and we'll keep you all posted on the latest news to come. You can also check out the full release by Nintendo here.
---
For more Nintendo Switch news, and more news about all your favorite video game console,s follow us on Twitter and like us on Facebook.