Discover more from Nerd It Here First
A fan culture blog that's as obsessed with the things you love as you are.
Oscar Analysis: Looking at visuals and design
Welcome back to Oscar Analysis, our incredibly well-named column here at Nerd It Here First. This is where we take a look at each category at the upcoming 90th annual Academy Awards to determine who's most likely to take home some gold. In case you missed our previous analysis, check it out here, where we looked at the likely winner(s) of the Sound and Sound Editing categories (hint: they're both probably going to that war movie with the really loud planes). In this second foray, we're going to take a look at a few more below-the-line categories: Production Design, Costume Design, Hair/Make-Up, and Visual Effects. While these might not be the most glamorous categories, they provide some interesting and surprisingly close races, and are thankfully pretty self-explanatory so there's little need to really explain what each of these awards is recognizing.
BEST PRODUCTION DESIGN
Beauty and the Beast

Blade Runner 2049

Darkest Hour

Dunkirk

The Shape of Water
While there are five strong nominees here, this is really a one-horse race. Guillermo Del Toro has made a career out of movies featuring incredible art direction, with wonderfully rich sets, locations, and period detail. The Shape of Water, in a lot of ways, feels like the movie Del Toro was preparing himself for his entire career, and I'd be shocked if it doesn't win this award on the night of March 4. And the folks over at Gold Derby agree, for the most part. Blade Runner 2049 is definitely in the mix, however, and given the success of other Disney "animated classics reimagined in live action," I wouldn't totally dismiss Beauty and the Beast's chances. But Dunkirk and Darkest Hour will have to be happy just being nominees. And the winner is... The Shape of Water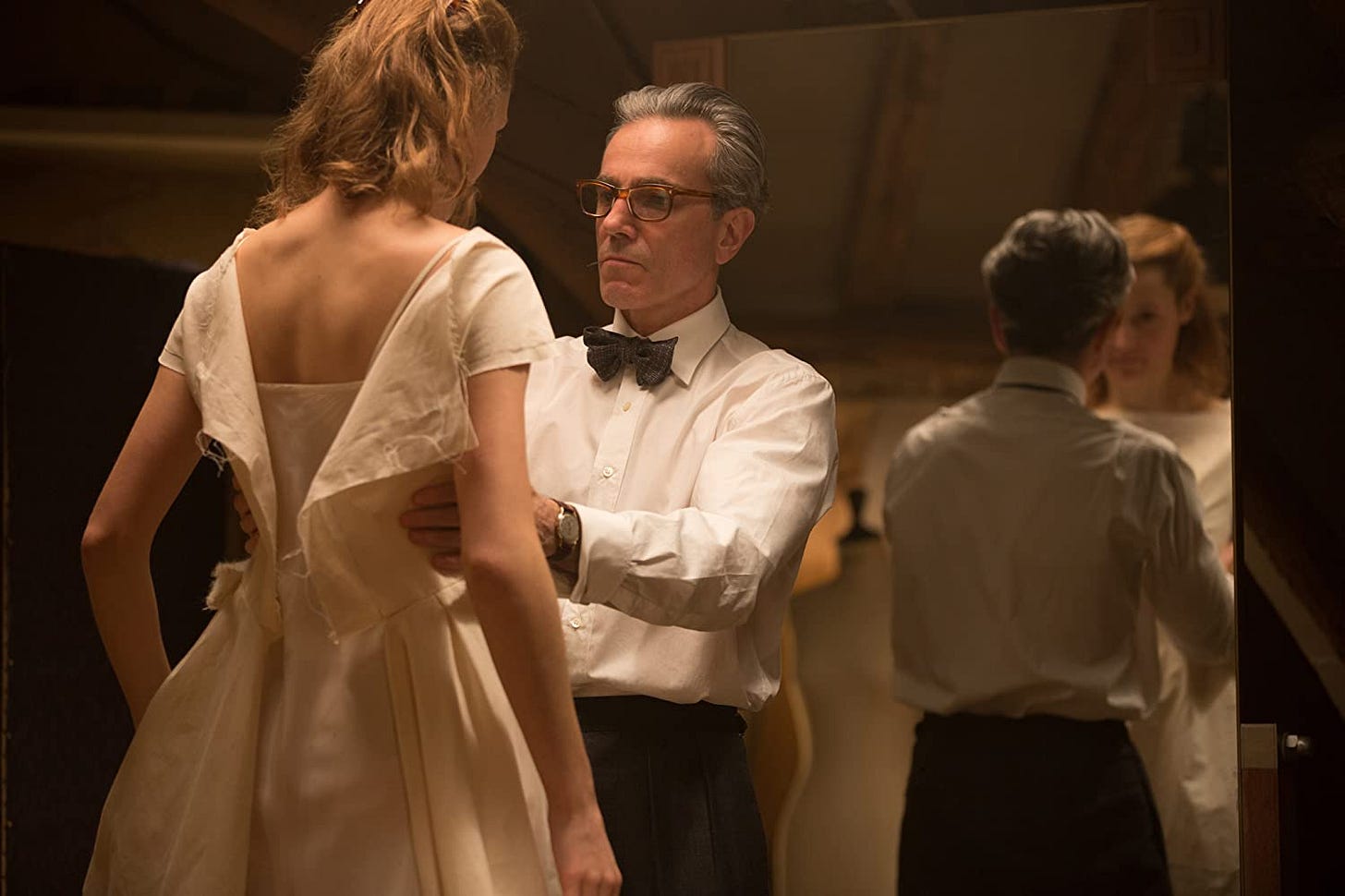 BEST COSTUME DESIGN
Beauty and the Beast

Darkest Hour

Phantom Thread

The Shape of Water

Victoria and Abdul
With all due respect, this is one of the least interesting contests at this year's Oscars. Four of the nominees offer great, wonderful costumes that both leap off the screen while complementing the production they're a part of. But that fifth nominee is literally a movie about a costume designer -- Phantom Thread. And while I have yet to see the movie, just a look at the trailer or any number of posters/production stills proves that Phantom Thread will run away with this prize. Gold Derby is unanimous in agreement, too. And the winner is... Phantom Thread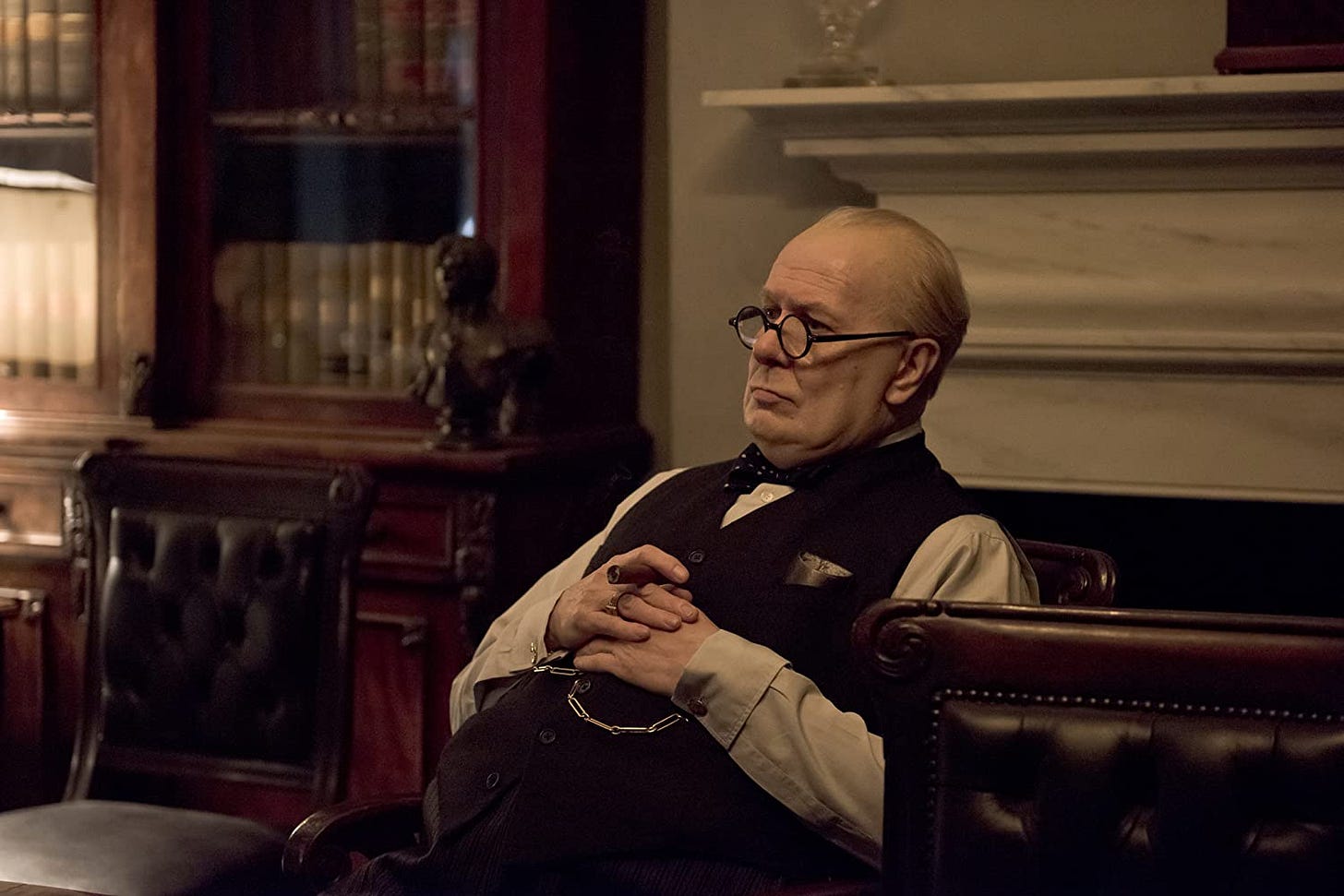 BEST MAKE-UP AND HAIRSTYLING
Darkest Hour

Victoria and Abdul

Wonder
This is a tough one. Frankly, when looking at the shortlist of make-up nominees this year, I wouldn't have landed on these three. Victoria and Abdul... why? I've seen the movie and I still don't really understand this nomination. I can understand Wonder's inclusion, but not ahead of work in other movies last year (off the top of my head, Guardians of the Galaxy, Vol. 2). That leaves only Darkest Hour, the movie that successfully transformed Sirius Black into Winston Churchill. Perhaps the closest parallel to Darkest Hour winning this category would be Dallas Buyers Club, a well-liked, recent history biopic that was a Best Picture nominee and also won Best Leading Actor (as Darkest Hour's Gary Oldman is expected to, but more on that in a later post). And the winner is... Darkest Hour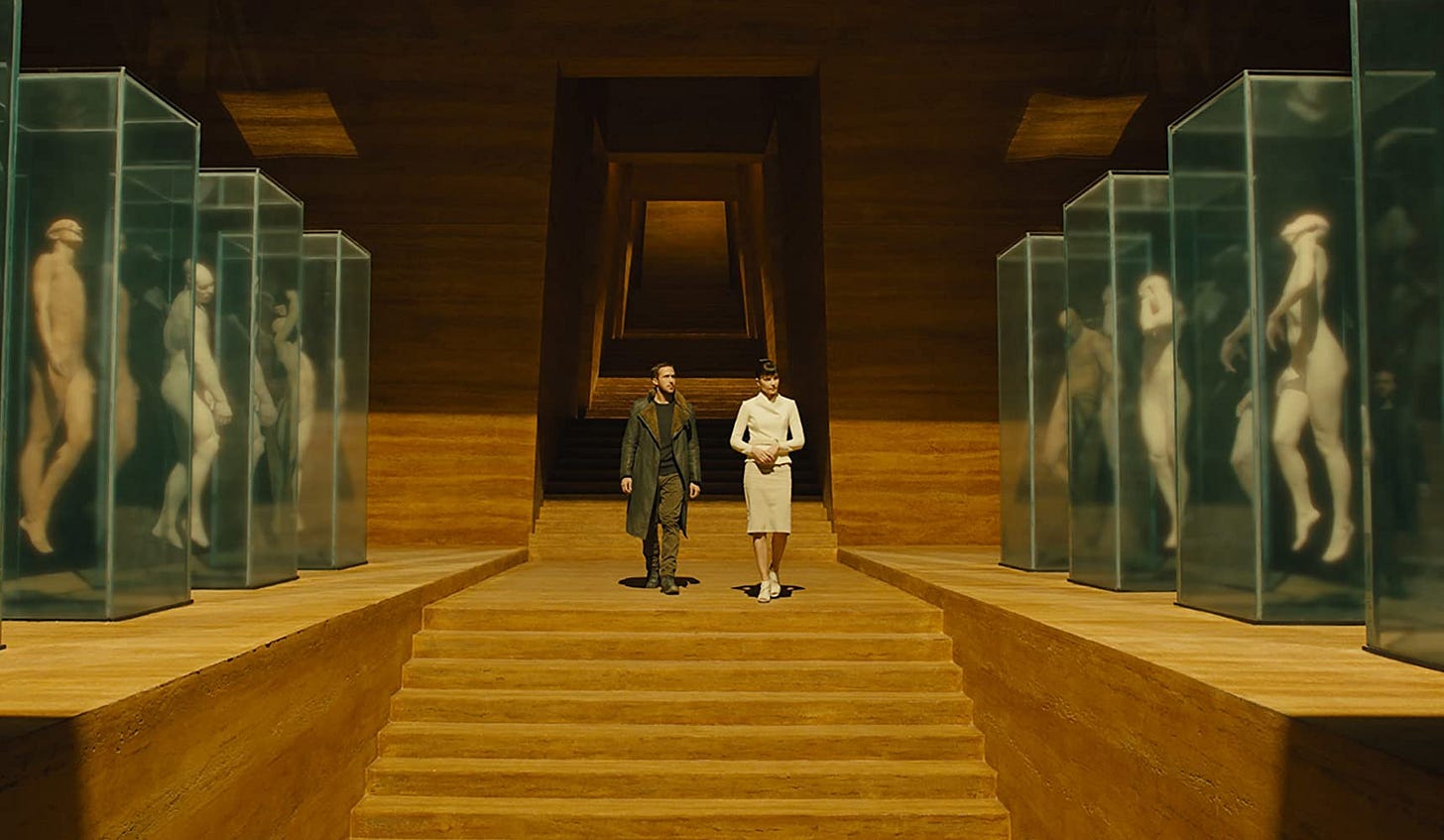 BEST VISUAL EFFECTS
Blade Runner 2049

Guardians of the Galaxy, Vol. 2

Kong: Skull Island

Star Wars: The Last Jedi

War for the Planet of the Apes
This one's tough. Right off the bat, this is a two-picture race between Blade Runner 2049 and War for the Planet of the Apes. Here's my problem with picking War to win: I thought the previous two Apes movies (Rise and Dawn) were going to win in their respective years, but they didn't. Rise lost to Hugo (2011) and Dawn lost to Interstellar (2014), and while the former was perhaps predictable in hindsight, Dawn was particularly surprising, even after Interstellar won the BAFTA for Visual Effects. Now the fact that War is the end of the trilogy and beloved by critics could give it a leg up, especially in a year like this in which there's no real other frontrunner. But Blade Runner 2049 is widely considered one of the best films of the year, moreso than War of the Planet of the Apes, and it's very likely that the Academy will want to recognize it somehow. This and Cinematography are its two best chances to win something, and Cinematography is... iffy. Also consider that both War and Blade Runner 2049 are both financial disappointments, so neither one really has a leg up over the other in that regard. And with Rise and War also losing to well-reviewed movies that targeted older audiences, I think this will end up being a three-peat of disappointment for the Planet of the Apes franchise. And the winner is... Blade Runner 2049