Discover more from Nerd It Here First
A fan culture blog that's as obsessed with the things you love as you are.
Oscar Analysis: Listening to the Sound nominees
We're officially less than three weeks away from the 90th annual Academy Awards, recognizing the best in film from 2017. Most of the precursor awards have taken place, which finally gives us a somewhat clear idea of who we can expect to win on March 4th at the Dolby Theater. To that end, we at Nerd It Here First are going to break down each category leading up to the big night. In this first look at the nominees, we're going to focus on the Sound and Sound Editing categories. People tend to not know -- and therefore, unfortunately, not really care -- about these two awards. So before going any further, let's clarify exactly what these two categories aim to recognize. In a nutshell, Best Sound refers to "sound mixing," as in the creation of the entire sonic landscape of the movie. Best Sound Editing, on the other hand, pertain specifically to the creation of new sounds and sound effects (called "foley") within the film. Things that most audiences take for granted -- such as the brand-new sound effects created for sci-fi and fantasy movies like Star Wars: The Last Jedi or Blade Runner 2049 -- are examples of things that are relegated to Sound Editing, which is why we tend to see a lot of big-budget action movies dominate these categories. In an unusual turn of events, both Best Sound and Best Sound Editing feature the exact same five nominees this year. Let's take a look at them: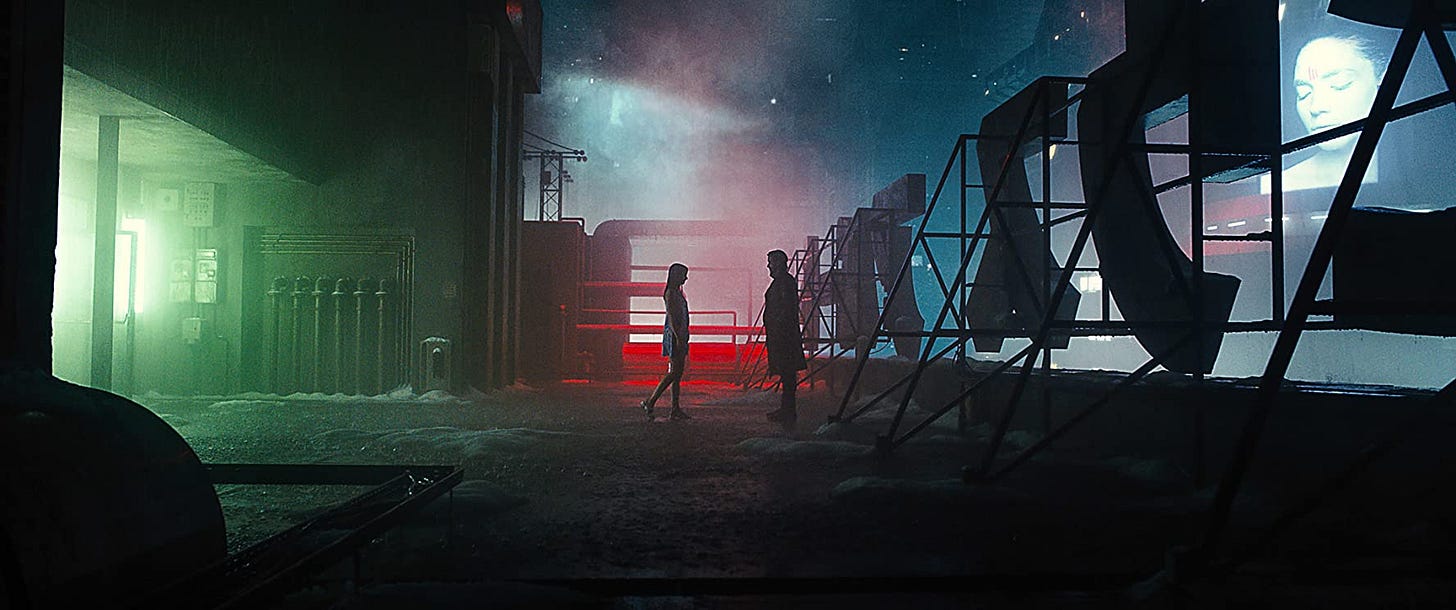 BEST SOUND
Baby Driver
The one nominee I still haven't seen, I honestly don't have much to say about this one. Baby Driver was a popular, well-liked movie when it released last summer. A movie about music and car chases was almost guaranteed to be adored by sound engineers in the industry. Unfortunately, even though I haven't seen Baby Driver yet, I can tell you it's very unlikely that it will win this award. It's up against a lauded sci-fi epic, an experiential war film, the most financially successful movie of the year, and the most highly-nominated movie at this year's Oscars. Also, through no fault of the filmmakers or the sound team, it may also suffer from the Spacey Stink. So its chances are slim.
Blade Runner 2049
When Blade Runner 2049 released in early October, reviews were stellar. So stellar, in fact, that people dared to whisper things like "Best Picture" and "Best Director." After it face-planted at the box office, those talks dissipated quickly, leaving below-the-line categories as its best chance to take home some Oscar gold. While Blade Runner 2049's sound mix is very good -- anyone who doubts it needs to listen to the Atmos mix on the Blu-ray or UHD -- this movie is the only nominee that didn't get nominated by the Cinema Audio Society. Instead, Wonder Woman was. Since all four other nominees were deemed more worthy by a society that focuses solely on sound mixing, I'm gonna defer to their judgment. Blade Runner 2049's chances to win this are slim-to-none.
Dunkirk
Did you see Dunkirk in theaters? Even if you didn't check it out with the full IMAX treatment, Dunkirk has one of the loudest, most aggressive, and all-encompassing sound mixes we've heard in years. The fact that it accomplishes such envelopment with "only" a five-channel mix, rather than the now-standard Atmos or 7.1, is even more impressive. While I do have a caveat with the mix -- typical of Nolan, the mix lacks nuance, as sound effects and score perpetually drown out dialog -- Dunkirk seems closest to a slam-dunk in this category. Even the experts over at Gold Derby are near-unanimous in their expectation that Dunkirk will take home this gold statuette.
The Shape of Water
The Shape of Water is this year's most-nominated movie. With 13 nods, it's the only movie (except maybe Dunkirk) to make a strong showing in both the technical categories and the more major ones. And while I believe The Shape of Water will win at least a few of its nominations (more on that in later posts), unless this movie really galvanizes voters in the coming weeks and ends up sweeping on Oscar night, it won't win this award.
Star Wars: The Last Jedi
It's Star Wars, it cost a lot of money, and every cent of it is up there in those speakers. But could it win? Probably not. The Force Awakens had much more love and support two years ago when it was nominated, but it still couldn't overcome the behemoth that was Mad Max: Fury Road. While I don't think Dunkirk is quite the juggernaut that Fury Road was, there are enough similarities between the two to make Dunkirk a hurdle that The Last Jedi likely won't overcome.
...and the winner is?
Dunkirk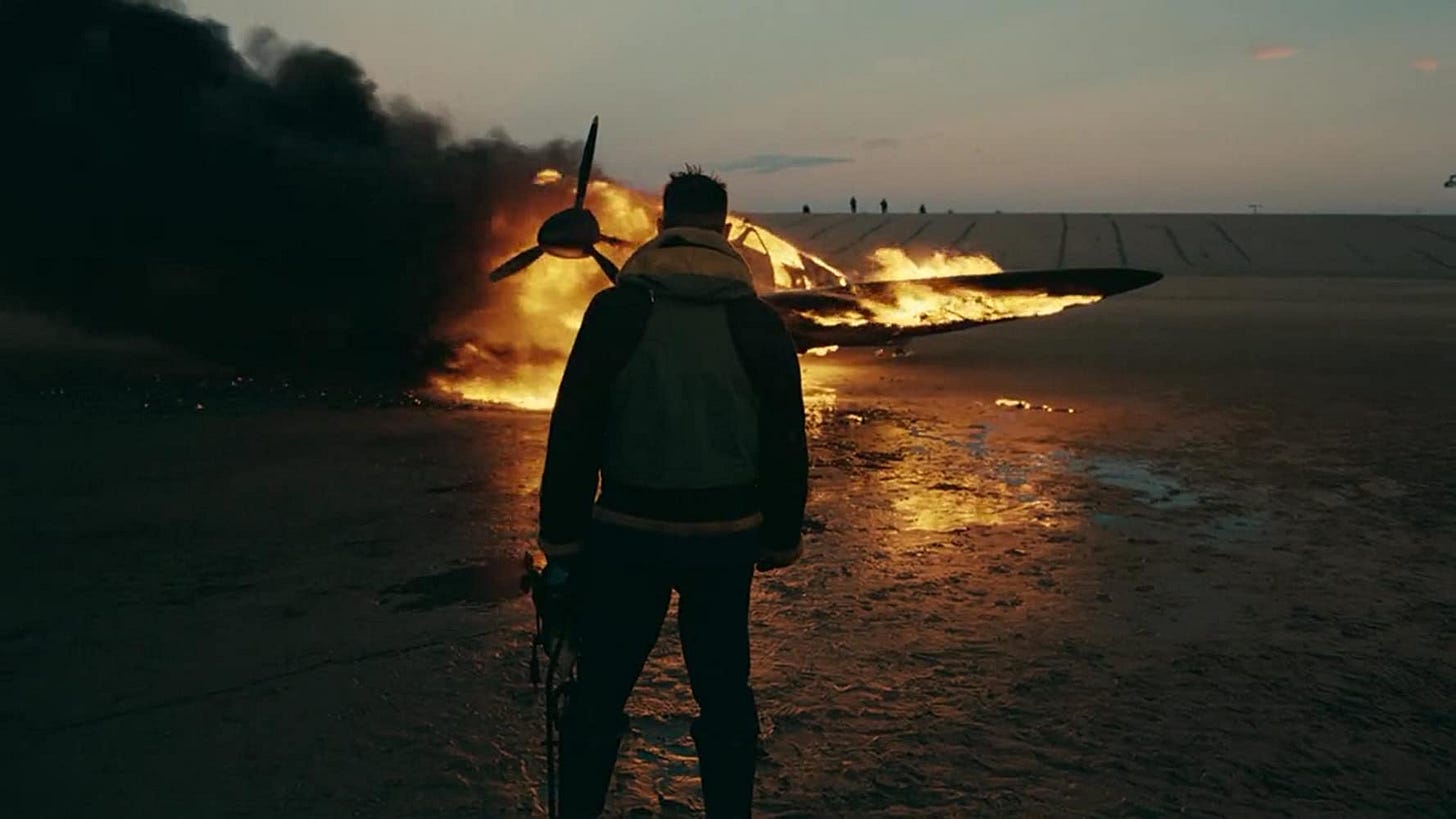 BEST SOUND EDITING
Baby Driver
Baby Driver is one of the movies that the Motion Picture Sound Editors love. They've nominated it in their three major categories: Music Score, Dialogue/ADR, and Effects/Foley. However, just like with Sound, Dunkirk, Blade Runner 2049, and The Shape of Water are also nominated in those same categories. Baby Driver will likely get lost in the shuffle (no pun intended).
Blade Runner 2049
When people think of Blade Runner 2049, their first thought is probably of the movie's gorgeous visuals -- namely, Cinematography and Visual Effects. We'll get to those later, and yes, those are easily the categories it has the best chances of winning. But don't sleep on Sound Editing. While I'm not super-confident that Blade Runner 2049 will win Best Sound Editing, it would not at all surprise me if it pulled off an upset over the current favorite, which is...
Dunkirk
...Dunkirk. Nolan's latest opus has clearly touched a nerve with the Academy more than any other movie in his oeuvre -- yes, perhaps even moreso than Memento. Planes roaring, waves crashing, bullets flying, crowds of soldiers cheering in victory or hiding quietly for their lives... Dunkirk runs the gamut in terms of sonic situations. While I think Blade Runner 2049 poses a credible threat, I'll take Dunkirk for now to win the award. And the folks over at Gold Derby are surprisingly unanimous on this one.
The Shape of Water
Yet again, the Academy likes The Shape of Water. A lot. But does it love the movie enough to give it this award? Probably not. Take a look at the 81st Oscars, when Slumdog Millionaire just ran roughshod over all the other nominees to take home eight awards. Despite being the huge frontrunner that year and despite winning Best Sound, Slumdog Millionaire couldn't win Sound Editing. What movie won? The Dark Knight, directed by Christopher Nolan. Just like Dunkirk.
Star Wars: The Last Jedi
The Motion Picture Sound Editors saw fit only to nominate The Last Jedi for Effects/Foley, leaving it out of the other two motion picture categories. That's enough for me to say that the eighth Star Wars episode won't be winning this award. Gold Derby seems to back that up, with virtually all pundits placing it either at fourth or fifth place on their nominee rankings.
...and the winner is? Dunkirk