Discover more from Nerd It Here First
A fan culture blog that's as obsessed with the things you love as you are.
Oscar Analysis: Picking the winning actors
Welcome back to the Oscar Analysis here at NIHF.com. We're just a couple of days away from the big night, and now we're getting into the major categories. So today, let's take a look at Best Actor, Best Actress, Best Supporting Actor and Best Supporting Actress, all of which are pretty much locked up at this point. There shouldn't be any surprises here. If you missed our previous Oscars coverage, be sure to check out our picks for Best Original Screenplay/Adapted Screenplay/Editing/Cinematography, Score/Song/Animated Film/Foreign Film, as well as the Production Design/Costume Design/Hair and Make-up/Visual Effects categories and the Sound/Sound Editing categories.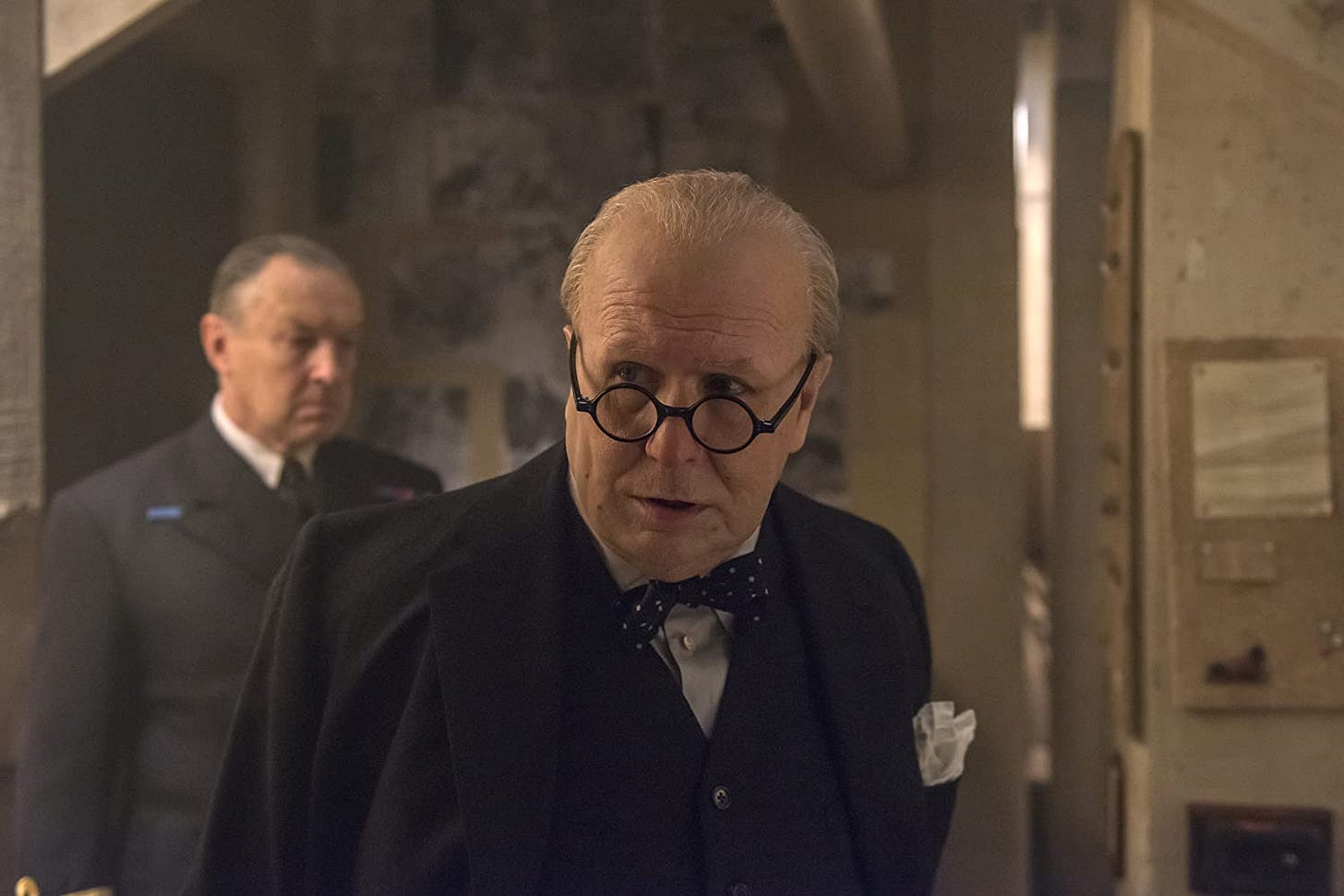 BEST LEADING ACTOR
Timothée Chalamet – Call Me by Your Name as Elio Perlman

Daniel Day-Lewis – Phantom Thread as Reynolds Woodcock

Daniel Kaluuya – Get Out as Chris Washington

Gary Oldman – Darkest Hour as Winston Churchill

Denzel Washington – Roman J. Israel, Esq. as Roman J. Israel
Gary Oldman will win. He's a longtime, well-respected actor with no prior wins who got under heaps of silicone to play an important historical figure in a surprisingly topical political drama. The role and the actor check off every box that Academy voters look for. Having won just about every precursor award imagineable, his bath to Oscar glory is pretty much guaranteed at this point. And the winner is... Gary Oldman for Darkest Hour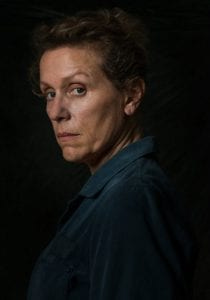 BEST LEADING ACTRESS
Sally Hawkins – The Shape of Water as Elisa Esposito

Frances McDormand – Three Billboards Outside Ebbing, Missouri as Mildred Hayes

Margot Robbie – I, Tonya as Tonya Harding

Saoirse Ronan – Lady Bird as Christine "Lady Bird" McPherson

Meryl Streep – The Post as Katharine Graham
I'll admit to be somewhat surprised by how dominant Frances McDormand has been throughout this awards season. That's not to say she's undeserving, but in a field this strong, I wouldn't have expected the past winner playing such a polarizing character to galvanize voters the way McDormand's stunning work in Three Billboards Outside Ebbing, Missouri has. While Ronan and Hawkins also deliver strong performances, and may won the award in any other year, McDormand will take home the trophy on Sunday night. And the winner is... Frances McDormand for Three Billboards Outside Ebbing, Missouri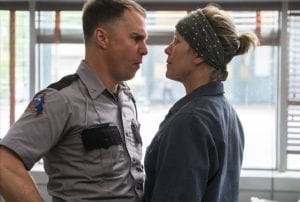 BEST SUPPORTING ACTOR
Willem Dafoe – The Florida Project as Bobby Hicks

Woody Harrelson – Three Billboards Outside Ebbing, Missouri as Chief Bill Willoughby

Richard Jenkins – The Shape of Water as Giles

Christopher Plummer – All the Money in the World as J. Paul Getty

Sam Rockwell – Three Billboards Outside Ebbing, Missouri as Officer Jason Dixon
As polarizing as McDormand's character may be, she has nothing on Officer Dixon, played incredibly by Sam Rockwell in the same movie. This is another strong portrayal of an inherenty unlikeable character, and Rockwell has been racking up award after award all season. There's no reason to expect the train to stop now, even with co-star Woody Harrelson also nominated and therefore risking a split vote. If Rockwell somehow doesn't win -- and this category has had some surprises in recent years (remember Stallone losing to Rylance?) -- it would be Willem Dafoe. I've read that Plummer has an outside chance, and would probably be much more likely to win if he hadn't already won for 2011's Beginners, but I don't think he'll win. And the winner is... Sam Rockwell for Three Billboards Outside Ebbing, Missouri
BEST SUPPORTING ACTRESS
Mary J. Blige – Mudbound as Florence Jackson

Allison Janney – I, Tonya as LaVona Golden

Lesley Manville – Phantom Thread as Cyril Woodcock

Laurie Metcalf – Lady Bird as Marion McPherson

Octavia Spencer – The Shape of Water as Zelda Delilah Fuller
This one is Janney's to lose. The first-time nominee has been a force all season, and is coming into Oscar Sunday with all the momentum. The other four women better be practicing their "clapping and smiling because I just lost an Oscar" faces. And the winner is... Allison Janney for I, Tonya