Discover more from Nerd It Here First
A fan culture blog that's as obsessed with the things you love as you are.
Racial Injustice on Streaming | Quarantine Guide
The country is currently at a crossroads, as protests against racial injustice and police brutality sweep the nation in response to the slaying of George Floyd in Minneapolis last week. As we stand with the protesters and their pursuit of equality and justice for all, we at Nerd It Here First felt it appropriate for this week's Quarantine Guide to highlight movies and TV shows that shine a light on these very issues. Streaming platforms like Netflix and Hulu have a variety of options, and a major movie studio has even made one of its newest releases free to rent for all, so that the message of racial inequality in our justice and law enforcement systems can be heard loud and, hopefully, rectified swiftly. We know things are slowly starting to open up, but we're still spending a lot of time at home. So, as always, stay safe!
MOVIES
The Hate U Give
|
Hulu (with Cinemax)
Based on the 2017 novel, The Hate U Give is about Starr Carter (Amandla Stenberg), a young black woman who witnesses the murder of her best friend Khalil (Algee Smith) at the hands of the police during a routine traffic stop. When the story goes national and it becomes known that Starr is the sole witness to the slaying, she must find the courage to speak out against the corrupt institutions that govern her life, even if that means putting herself and her family at risk. Directed by George Tillman, Jr., The Hate U Give garnered praise when it debuted at the 2018 Toronto International Film Festival, and won Stenberg the NAACP Image Award for Best Actress.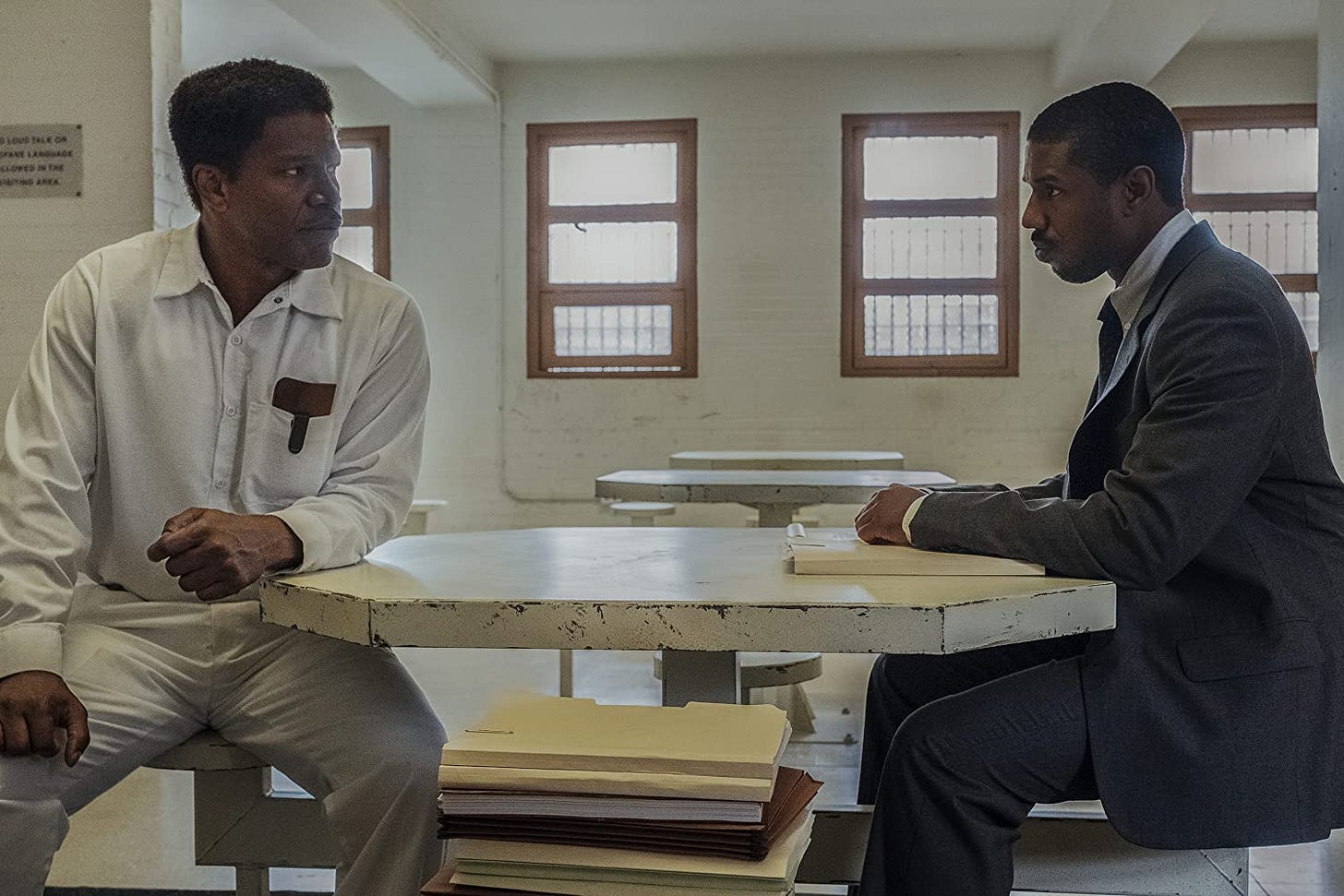 Just Mercy
|
All Major Platforms
In the interest of spreading awareness due to recent protests over racial injustice and police brutality, Warner Bros. has made their 2019 feature Just Mercy available to rent for free. The film is based on the true-life story of a Harvard law graduate (Michael B. Jordan) who defends Walter McMillian (Jamie Foxx), an Alabama inmate on death row for a crime he did not commit. Co-starring Brie Larson and directed by Destin Daniel Cretton (the upcoming Shang-Chi movie), Just Mercy flew largely under-the-radar this past awards season. Nevertheless, the movie boasts strong performances and tells an important story with a straightforward, non-flashy approach. The movie is worth your time under any circumstances; that it's now free just means you have no excuse to skip it.
The Loving Story
|
HBOMax / HBOGo
This 2011 documentary is about Richard and Mildred Loving, a white man and black woman in Caroline County, Virginia whose interracial marriage in the mid-20th century violated the state's anti-miscegenation laws. Persecuted and even jailed for their union, the Lovings took their case all the way to the Supreme Court. The landmark 1967 decision of Loving v. Virginia overturned all bans on interracial marriages due to the fact that they violate the 14th Amendment. This story is also covered in the 2016 Jeff Nichols film Loving, which stars Joel Edgerton and Ruth Negga as the titular couple. Both actors received Golden Globe nominations for their performances, and the film is available to stream from all major providers.
TV SHOWS
"Atlanta" |
Hulu
"Atlanta" is the critically lauded and commercially successful FX show starring Donald Glover, Brian Tyree Henry, and Zazie Beetz. The show follows Glover's college dropout as he and his cousin (Henry) traverse the Atlanta rap scene as Glover's character acts as his cousin's music manager. Also featuring Lakeith Stanfield and Isiah Whitlock, Jr., the show has won numerous awards over the last few years, including Golden Globes for Best Comedy Series and Best Comedy Actor (Glover), and an Emmy for Best Directing (Comedy), also for Glover.
"Dear White People" |
Netflix
Based on the 2014 film of the same name, "Dear White People" is about a group of African American students as they attend Ivy League institutions. The show is no stranger to controversy, which started with the release of its very first trailer that some deemed racist against white people. Nevertheless, the show has garnered strong reviews throughout its three seasons as an insightful look at modern-day race relations.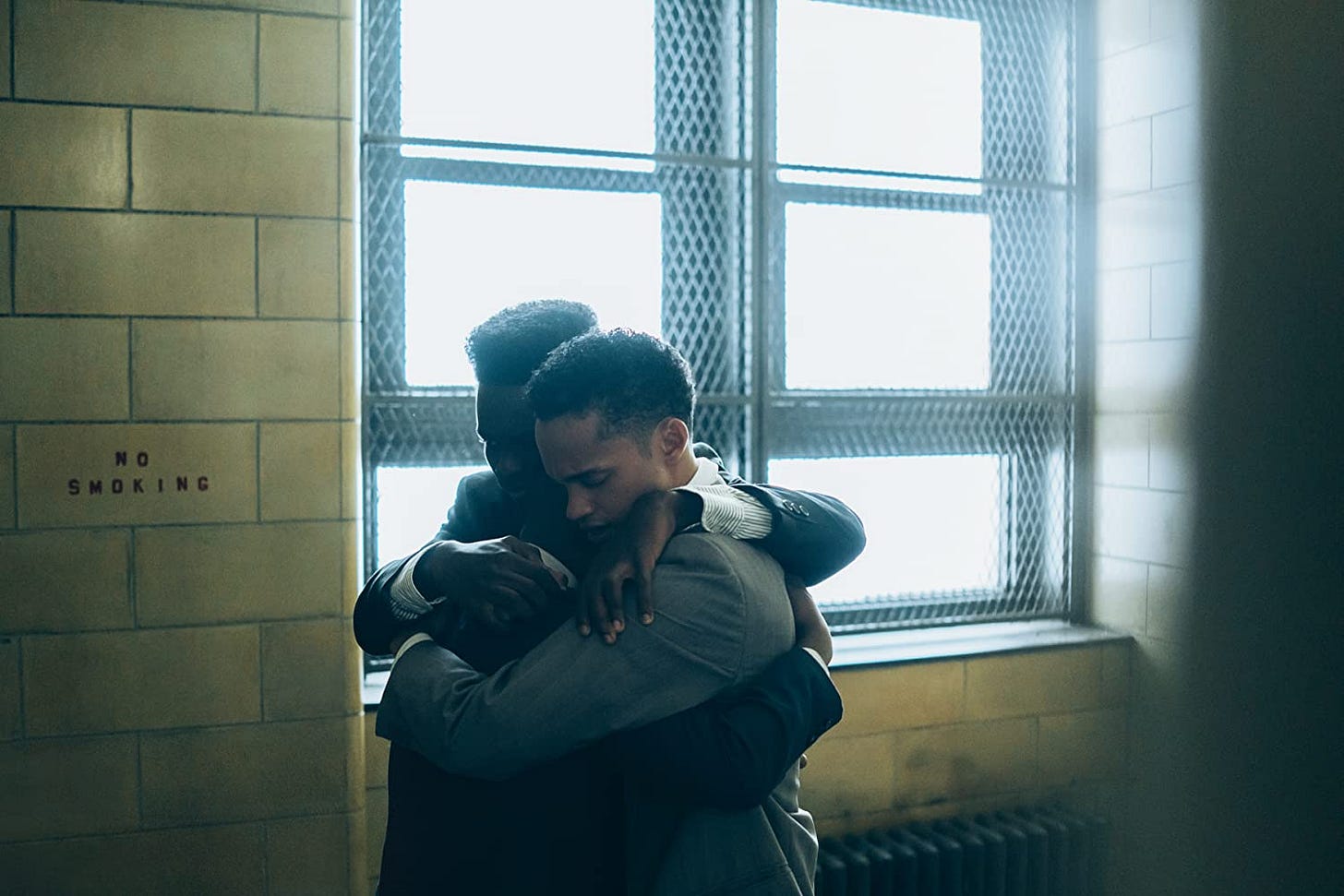 "When They See Us" |
Netflix
This Emmy-winning mini-series, directed by the acclaimed Ava DuVernay, follows the arrest and trial of the Central Park Five. For those who don't know or remember, the Central Park Five was the seminal criminal trial of five African American youths for the assault and rape of a white female jogger in 1989. A story of not only racism but gross prosecutorial incompetence and exposing the flaws of our justice system, "When They See Us" is uncomfortable but necessary viewing. Perhaps now more than ever, especially since our President famously called for the harshest penalties against these now-acquitted young men.