Discover more from Nerd It Here First
A fan culture blog that's as obsessed with the things you love as you are.
Romance? Comedy? Why not both? | Quarantine Guide
For this week's Quarantine Guide, we're highlighting a genre that we at NIHF.com really... love! (Get it?) Romantic comedies are a dime-a-dozen, especially with the slew of options available on streaming platforms. But here are four that we think deserve your time as we all power through yet another week of lockdown. Netflix, Prime, and HBO all have good stuff, including a new release from the director of The Big Sick. As always, stay safe!
The Lovebirds | Netflix
Ignore the date on that poster. One of the first delays caused by COVID-19, The Lovebirds was initially meant to be an April theatrical release from Paramount Pictures. Instead, it's now coming out on May 22 courtesy of Netflix. Frankly, this seems like a better fit for what should be a perfectly watchable rom-com with two appealing leads that… most people probably wouldn't spend $10 or more to see on the big screen. Understandably meant as counter-programming to titles like No Time to Die, The Lovebirds would've been lost in multiplexes (similar to what happened with Najiani's Stuber). Now, The Lovebirds has a chance to find an audience, especially now that people will take just about anything they can get.
Long Shot | HBO Now
Jonathan Levine's 2019 romantic comedy features the unlikely pairing of Seth Rogen and Ocar-winner Charlize Theron. The latter plays an American politician preparing to mount a run for US President. Rogen's character, who went to high school with Theron's and harbored a crush on her, becomes her speechwriter. As the campaign goes on, feelings get developed, antics ensue, and so on. Long Shot won't go down as one of the all-time great rom-coms, but it's perfectly functional and entertaining in its own right. And in these times, that's enough.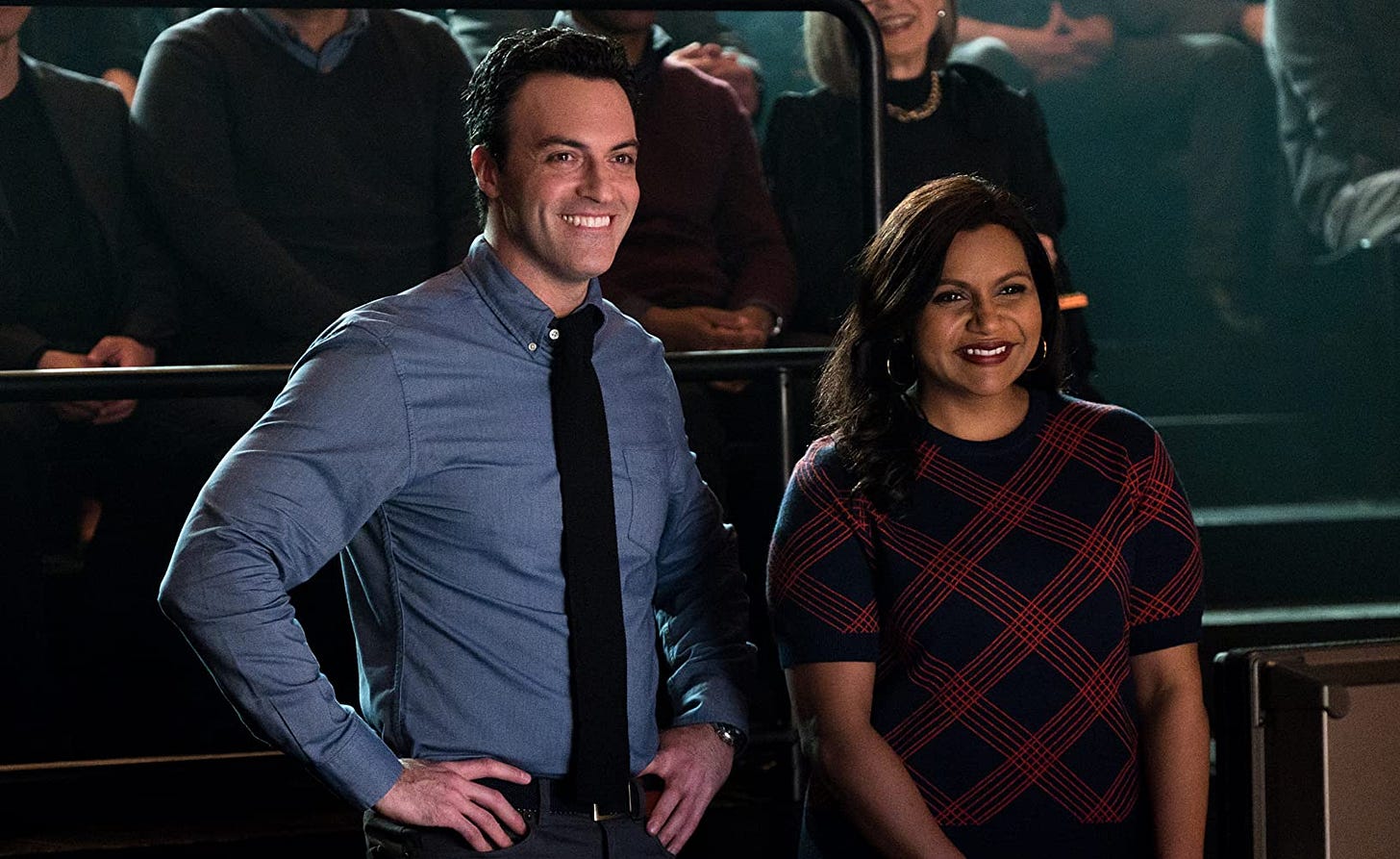 Late Night | Amazon Prime
Another 2019 offering, Late Night is perhaps not technically a "romantic comedy." Although classified as such on Amazon Prime Video, the movie is more concerned with a boss/employee relationship. Emma Thompson plays a late night talk-show host whose career is on the fritz, no thanks to her male-dominated writers room that offers only tepid material. When a new writer (Mindy Kaling) joins the mix, she faces an uphill battle to convince both the host and the writers (led by Veep's Reid Scott) that she's not only good enough -- she's the best writer in the room.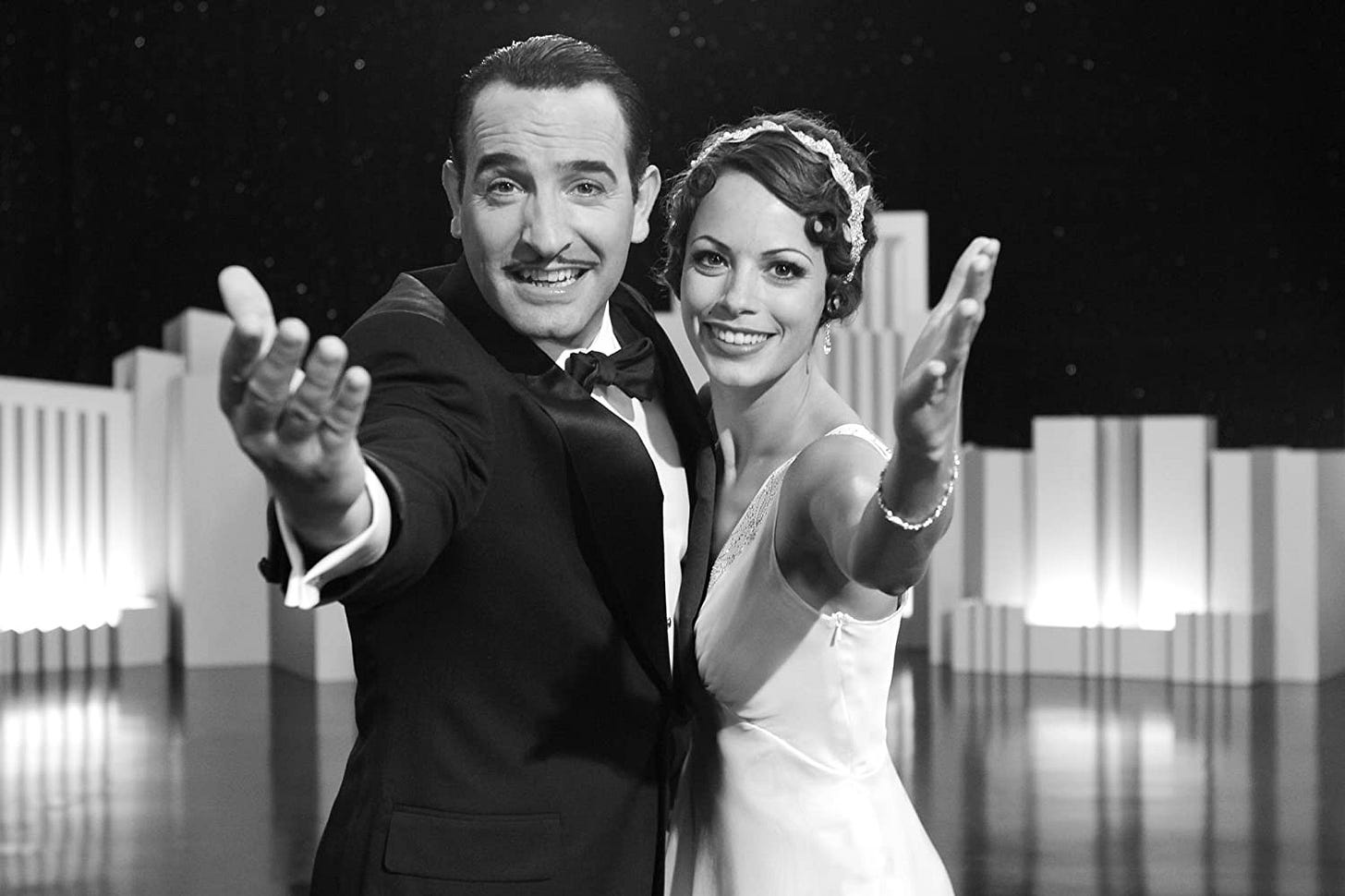 The Artist | Netflix
Remember The Artist? It won several 2011 Oscars, including Best Picture, Director, and Actor for Jean Dujardin. This homage to the silent film era is a sweet, amiable rom-com about a superstar who falls in love with an ingenue just as their careers head in opposite directions. Those who have seen A Star is Born or Singin' in the Rain will recognize plot and thematic elements, but The Artist manages to hold its own as a fun little spin on that tale. Was it the best movie of 2011? Nah. But that doesn't mean it isn't good. P.S.: Subscribe to Shifting Expectations for a discussion about Singin' in the Rain.