Discover more from Nerd It Here First
A fan culture blog that's as obsessed with the things you love as you are.
Some solutions for your sports withdrawal | Quarantine Guide
With the 2020 NFL Draft starting tonight, we understand if fellow sports fan feel left in the lurch without any athletics to enjoy as Quarantine 2020 drags on. So we here at Nerd It Here First have taken it upon ourselves to find the sports content you need to help fill that void in your life. From video games to documentaries, series to movies, there's a lot of good sports content available for you to consume. Scroll on down to get a peek at what we're watching and playing on this week's Quarantine Guide!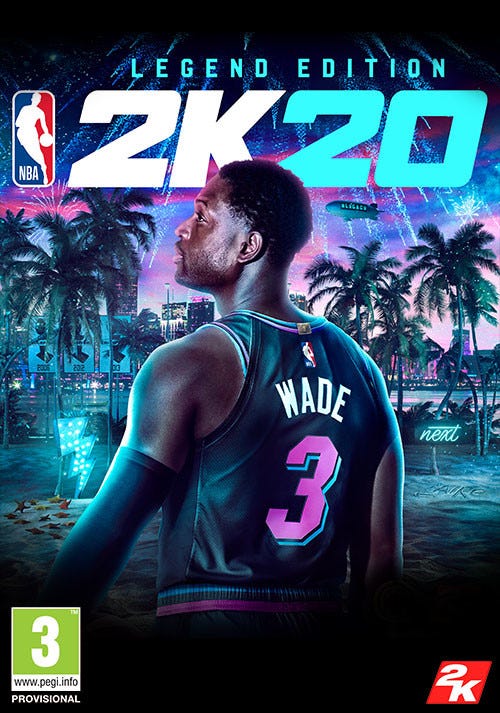 NBA 2K20
Xbox One | Playstation 4 | Nintendo Switch | PC | Google Stadia
The newest iteration in the "2K" NBA video game series is on sale (as of this writing) at just $29.99 for the Dwayne Wade-covered "Legend Edition." That's a solid price for what remains the pinnacle of basketball simulation. While the upgrades from the already-excellent 2K19 are largely nominal and cosmetic, there aren't many better ways to kill time in quarantine than to jump on Live and posterize your friends. (Madden NFL 20 is also flirting between $20 and $25, for those more inclined toward football -- like yours truly.) - Deepak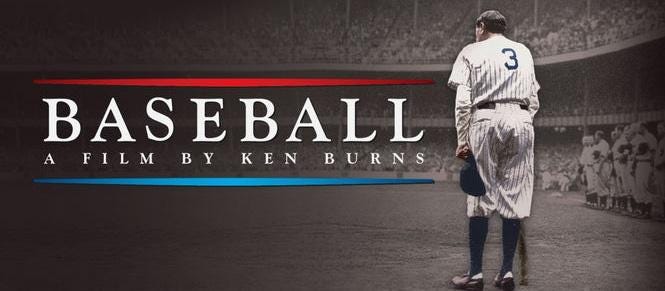 Ken Burns' "Baseball"
PBS | Available Now
By now, the 2020 baseball season should have been coming to the end of its first full month. Instead, the season is indefinitely postponed — just like the rest of professional sports. And fans are undoubtedly feeling the absence. For those missing the national pastime, PBS is doing what it can to help my making Ken Burns' iconic documentary series, Baseball, available to stream for free.
Baseball originally ran in the fall of 1994 as a nine-episode series, with each episode representing one "inning." And like a true inning, each one is divided into a top and bottom — effectively making each episode two parts. The entire documentary is over 18 hours long. And, for a monthly donation to PBS, you can get access to The Tenth Inning which covers everything from the mid–90's to 2010. But even without the bonus episode, there's plenty of content for action-starved sports fans.
- Ryley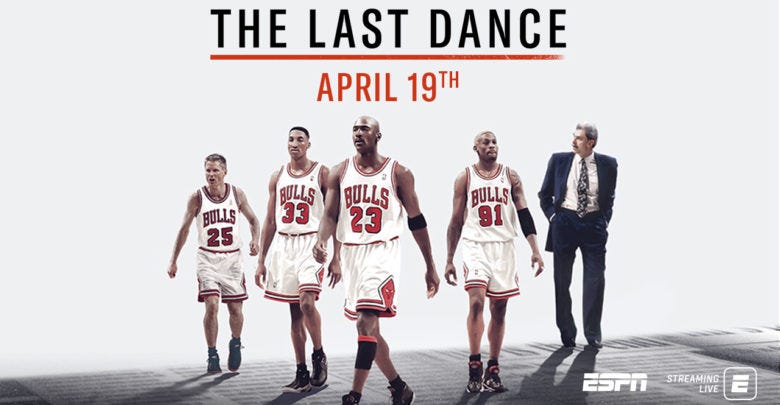 The Last Dance
ESPN | Sundays at 9 pm
"The Last Dance" is the long-awaited, 10-part docuseries chronicling the 1997-98 season of the Chicago Bulls. This was the last season that Michael Jordan, Scottie Pippen, and coach Phil Jackson were together before disbanding. Typically considered the greatest NBA team of all-time, it's fascinating to see archival footage of team practices, pre-game warm-ups, and life off the court. But just as interesting are the dynamics among the players, the front office, and everyone's personal histories. "The Last Dance" doesn't just focus on a single season; it's a sprawling epic that traces its principals back to their roots, delving deep into the circumstances that turned them into the athletes and competitors that took over the world. New interviews with nearly everyone involved (including Jordan) provide essential perspective. And for those of you who remember these teams or are Children of the Nineties, the nostalgia porn is just off-the-charts. At this very moment, "The Last Dance" is arguably the best thing currently airing on an already strong television landscape. - Deepak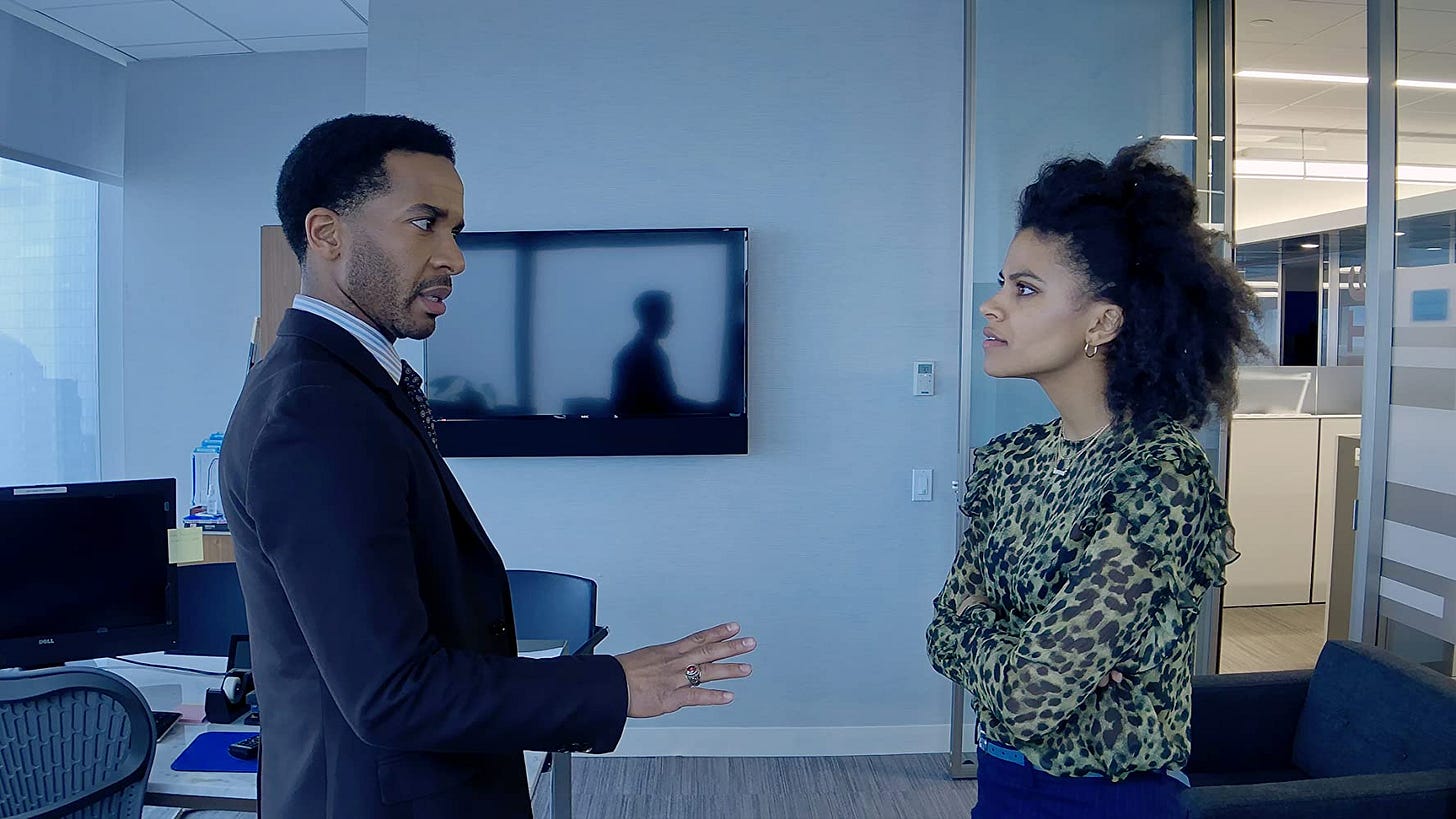 High Flying Bird
Netflix | Available Now
Last year, Netflix partnered with Steven Soderbergh (Ocean's Eleven, Unsane) on High Flying Bird, the director's first sports movie. And while it might not be exactly what audiences would expect from a "Basketball movie, " it may be the most interesting sports movie of recent years.
The film stars Andre Holland and Zazie Beetz as members of the complicated administrative ecosystem behind the scenes in professional sports. Holland plays a veteran sports agent whose working to end an NBA lockout. Over the course of the film, it becomes increasingly obvious all of the ways the league isn't interested in what's best for the players. Soderbergh manages to highlight the problems inherent in the professional sports and film industries. And by intercutting interviews with actual NBA players, he gives them powerful opportunities to speak to their own experience. It's a fascinating and profound film that will leave you questioning what exactly we're missing right now.
- Ryley