Discover more from Nerd It Here First
A fan culture blog that's as obsessed with the things you love as you are.
The Definitive MCU Ranking | #7 - #11
This is part three of our efforts to rank every film in the Marvel Cinematic Universe. Check back the rest of the week for all of our rankings leading up to our review of Avengers: Endgame on Friday. Check out Part 1 (#17 - #21) and Part 2 (#12 - #16) of our Definitive MCU Ranking if you need to catch up. This post will cover #7 – #11. Each movie has a blurb accompanying it from whichever one of us ranked it the highest on our individual list.
11
 | 
Guardians of the Galaxy
(2014)
Average Rank: 10 | Highest Rank:  4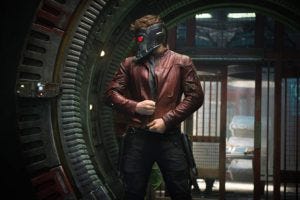 Jonathan: Guardians of the Galaxy had so many hurdles to overcome, both in terms of being an MCU film and just as a film in general. It needed us to care about a raccoon, a tree, and planets that aren't Earth. In all this it succeeds, mainly through humor and just throwing you into the middle of it. Chris Pratt's Peter Quill/Star-Lord isn't thrown off by any of this, so why should we? In terms of importance in the MCU, this one ranks high, with introductions to Thanos' daughters and an Infinity Stone. It's also one of the more rewatchable films because of it excellently cast ensemble and infectious humor.
10
 | 
Thor: Ragnarok
(2017)
Average Rank: 10 | Highest Rank: 2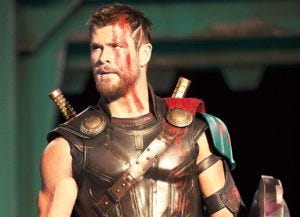 Jonathan: Do you like fun? Well then, you'll probably like this movie. This film manages to fit in not only a Thor story but a Hulk one as well, pulling from "Planet Hulk," a much beloved comic series. Hemsworth and Hiddleston are back and just as good as ever with their banter and on-screen charisma. You find that after not seeing them in Captain America: Civil War, you missed Thor, Hulk and Loki. Thor: Ragnarok ranks highly on films that you'll need to see before Avengers: Endgame, as it is the direct prequel to Avengers: Infinity War. Other than that, who knows if the villain, played excellently by Cate Blanchett, will have any importance in a future where there is no Asgard. For more on Thor: Ragnarok, check out our review from 2017.
9
 | 
Doctor Strange
(2016)
Average Rank: 9 | Highest Rank: 5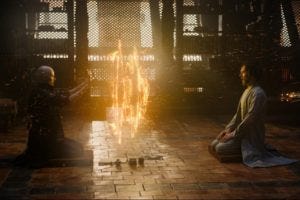 Jonathan: While Thor had the difficulty of bringing magic to the MCU, Doctor Strange had the difficulty of bringing it to Earth. Starting off as more of a medical drama with the brilliant Benedict Cumberbatch, this film slow burns its way to some of the best comic book fighting in the MCU. The villains are throwaways, but they do get to show you what Strange will be capable of. The climactic confrontation with Dormammu was a very refreshing end to an MCU film. Logic and patience win out in the end, that can't be said for any of the other end fights. Doctor Strange is important viewing because it introduces you to one of the more powerful members of the team and one who will have more to do in Avengers: Infinity War than a lot of others.
8
 | 
Captain Marvel
(2019)
Average Rank: 8 | Highest Rank: 5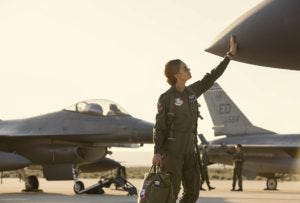 Deepak: Captain Marvel represents a watershed moment for the MCU as its first entry to put a female superhero front-and-center. Unfortunately, it puts Carol Danvers into a rather perfunctory origin story, with the normally charismatic Brie Larson hamstrung by the nature of the Bourne Identity-esque storyline until she can fully unleash her -- and her character's -- potential in the third act. If I sound unduly harsh, I don't mean to be. Captain Marvel is a good, solid origin story. In my original review, I said as much, and after seeing it a second time, its strengths are more evident but its weaknesses are, too. Thankfully, the latter are easy to overlook because of how good the positives are. Much like Iron Man, Captain Marvel's origin story rests on the fantastic interplay between its characters and the spot-on casting (and digital effects) used to bring them to life. Captain Marvel is Danvers' origin story, but it's also Nick Fury's. After nearly 11 years, Samuel L. Jackson finally gets the chance to sink his teeth into a character that's lived on the fringes and shadows of the MCU the entire time we've known him. It's a joy to watch (the de-aging effect is also sensational). And then there's Ben Mendelsohn, playing Talos with a biting wit and surprising humanity that makes him one of the best so-called villains in the entire MCU. Mendelsohn steals the entire picture (as he tends to do), and the Skrulls' struggles have real-world parallels we don't often see in superhero movies. I do hope we see Jude Law return down the road. By the end of Captain Marvel, we know what Danvers can do, but we don't really know Danvers. Hell, even she really doesn't, and I'm hoping that will be rectified in Avengers: Endgame and the inevitable Captain Marvel sequel(s). But for now, the movie is a good jumping-off point. A little more directorial personality and some sharper writing can really get Danvers into the higher plane where she belongs (pun very much intended). For more on Captain Marvel, check out our review from earlier this year.
7
 | 
Spider-Man: Homecoming
(2017)
Average Rank: 8 | Highest Rank: 6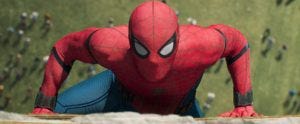 Ryley: Let's be honest with ourselves for just a minute. Yes, we're excited for Avengers: Endgame. And yes, it's crazy to be at the end of a project 10+ years and 20+ movies in the making. And yes, Endgame is going to make a zillion dollars. But there was a time, not so long ago, when Spider-Man: Homecoming was the most anticipated film in the MCU. After years of ebbs and flows with Spider-Man at Sony, Peter Parker returned to the House of M to join the cast of lesser-known characters who had become household names since 2008. And every decision that went into Spider-Man: Homecoming was masterful. After an extended casting process, Tom Holland ended up delivering a pitch perfect performance as Spider-Man. And while the performance of both Amazing Spider-Man films made Disney pull the trigger on their crimson-and-gold secret weapon, they didn't rely on Robert Downey, Jr. to the point that he took over the film. But more important than both those factors is Michael Keaton's performance as Vulture, which established once and for all that there is not a single Spider-Man villain that won't work on the silver screen. The decision to make Spider-Man: Homecoming a teen movie is a non-factor. The hype around that decision fizzled within minutes. Like Doctor Strange or Guardians of the Galaxy, the genre distinction of the film was only there to underscore the little differences. Broad strokes, Spider-Man: Homecoming is a Marvel movie. And, ironically enough, that's possibly to its detriment. If this movie existed in a world where it was more allowed to be its own thing, it might have ended up higher on this list. But in order for this movie to exist, Spider-Man had to return to Marvel. Who ever said you can't go home again? For more on Spider-Man: Homecoming, check out our review from 2017.