Discover more from Nerd It Here First
A fan culture blog that's as obsessed with the things you love as you are.
The Deuce Episode 1 | Recap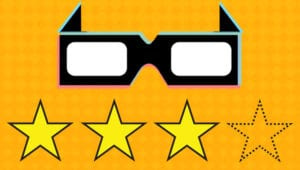 The running joke with HBO's new series, "The Deuce," is that it only exists because the network needed to find some use for all the sets from their failed venture two years ago: "Vinyl." While that's an amusing thought, it undersells a legitimately robust and potential-filled new series from "The Wire" creators George Pelecanos and David Simon. While I can't say that I was won over by everything "The Deuce" has to offer, there are enough moments of promise to make this new show one worth watching.
The sprawling urban storyline involves some plot threads. James Franco pulls double-duty as twin brothers Vinnie and Frankie. The former runs a Brooklyn bar that serves as a drop for local mob bosses and grapples with domestic issues. Meanwhile, Frankie is a gambling addict in serious debt to some very nasty criminal figures. Maggie Gyllenhaal plays Candy (a.k.a. Eileen), a longtime prostitute who has her eyes set on a better life for both her and her young son.
Elsewhere, a pimp named C.C. (Gary Carr, "Downtown Abbey") recruits a new prostitute named Lori (Emily Meade) into his stable, upsetting Ashley (Jamie Neumann), another prostitute who's worked with C.C. for years and harbors complicated feelings for him. And a young woman named Abby (Margarita Levieva), after a night in jail and a stop at Vinnie's bar with her arresting officer, decides to make some changes to her relatively upscale life.
Directed by TV veteran Michelle MacLaren ("Breaking Bad"), The Deuce's pilot episode juggles several narratives and even more characters with clarity and focus. Despite starting and ending high, the middle section drags a bit, but that's understandable. As a pilot, the episode's job is to provide introductions and move pieces into place for the rest of the season and, potentially, further down the road.
A big part of the draw here is the cast, which is as sharp as you'd expect from an HBO product. Franco has the biggest name and the flashiest role and does some of the best work of his increasingly erratic career. While Vinnie is the more internalized part, Frankie is more volatile, but Franco does a good job of differentiating the two on more than just a surfacial level.
Perhaps the best performance belongs to Carr, who's C.C. is equal parts charming and unhinged; his last scene in the pilot is great, showcasing anger, power, and insecurity in a tremendous show of range (watch the tear rolling down his left cheek -- a brilliant touch). Gyllenhaal also turns in typically strong work, moving on to a character who could end up going on the biggest arc of the core cast.
Production values are high, with art direction and score being the highlights. Costumes and makeup are also aces, with the late 70s and early 80s jumping off the screen in an authentic way (hello, mustaches and frizzy hair). Those of you who enjoyed Boogie Nights will likely find much to appreciate here.
The Deuce is off to a good start but lacks the power of some other recent HBO pilots like "Westworld" or mini-series like "Big Little Lies" or Simon's own "Show Me a Hero." That's not to say "The Deuce" can't grow into one of the network's premiere series, though. With HBO having laid a strong foundation, let's hope that they take advantage and deliver a stellar first season on top of it.