Discover more from Nerd It Here First
A fan culture blog that's as obsessed with the things you love as you are.
The Old Guard is a solid Netflix comic book movie | Review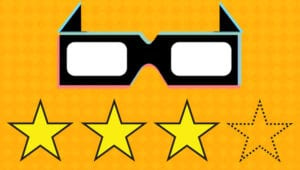 SUMMARY
The Old Guard is a serviceable, R-rated comic book distraction that Netflix hopes will spawn a franchise. It's not a bad movie, but it's mainly buoyed by a strong cast and a handful of well-done action scenes.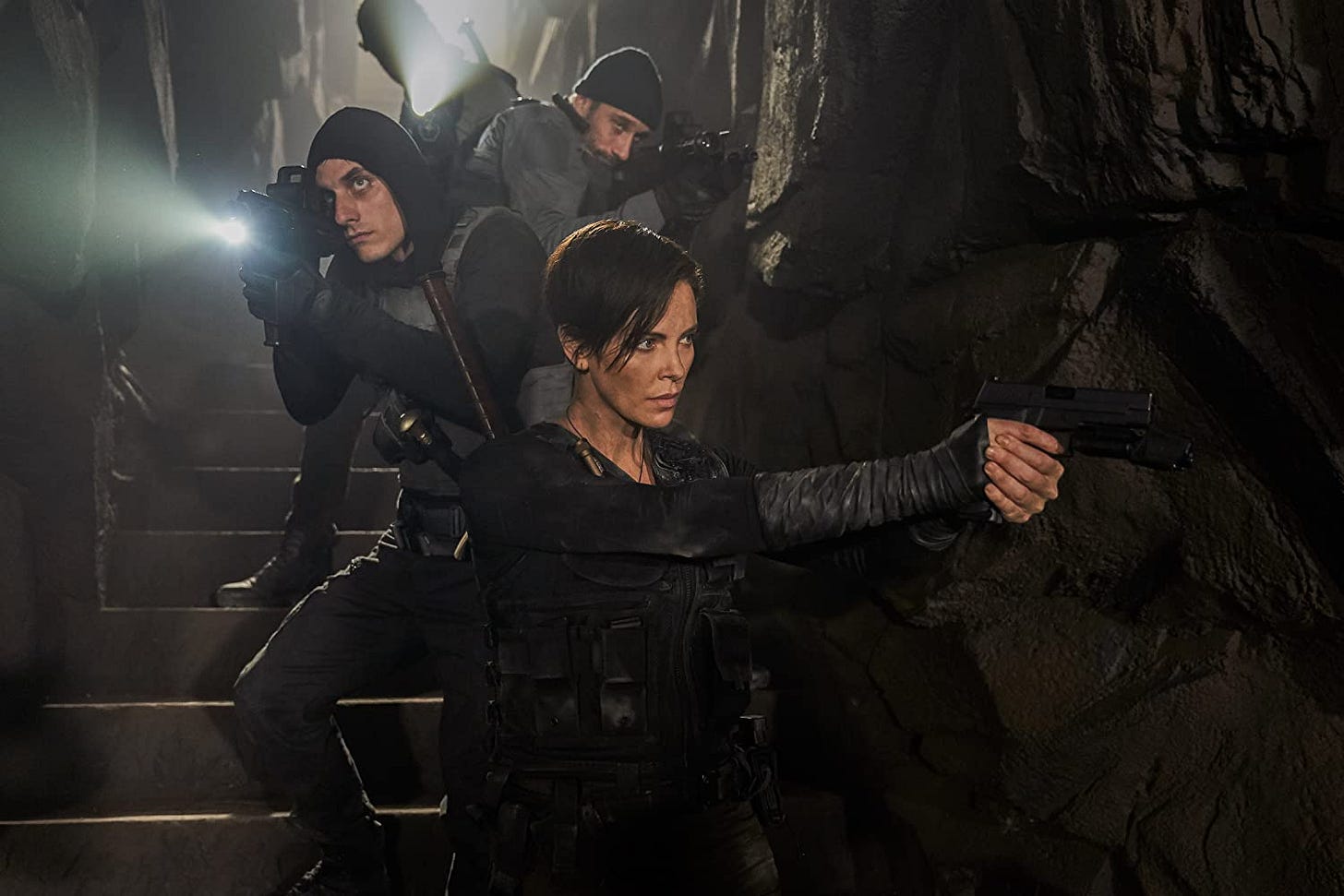 STORY
In the present day, a cadre of immortal mercernaries led by Andy (Charlize Theron) is betrayed by a former CIA agent (Chiwetel Ejiofor), exposing their secret. As a new immortal (KiKi Layne) joins their group, they must hunt down the one who betrayed them while staying ahead of new foes.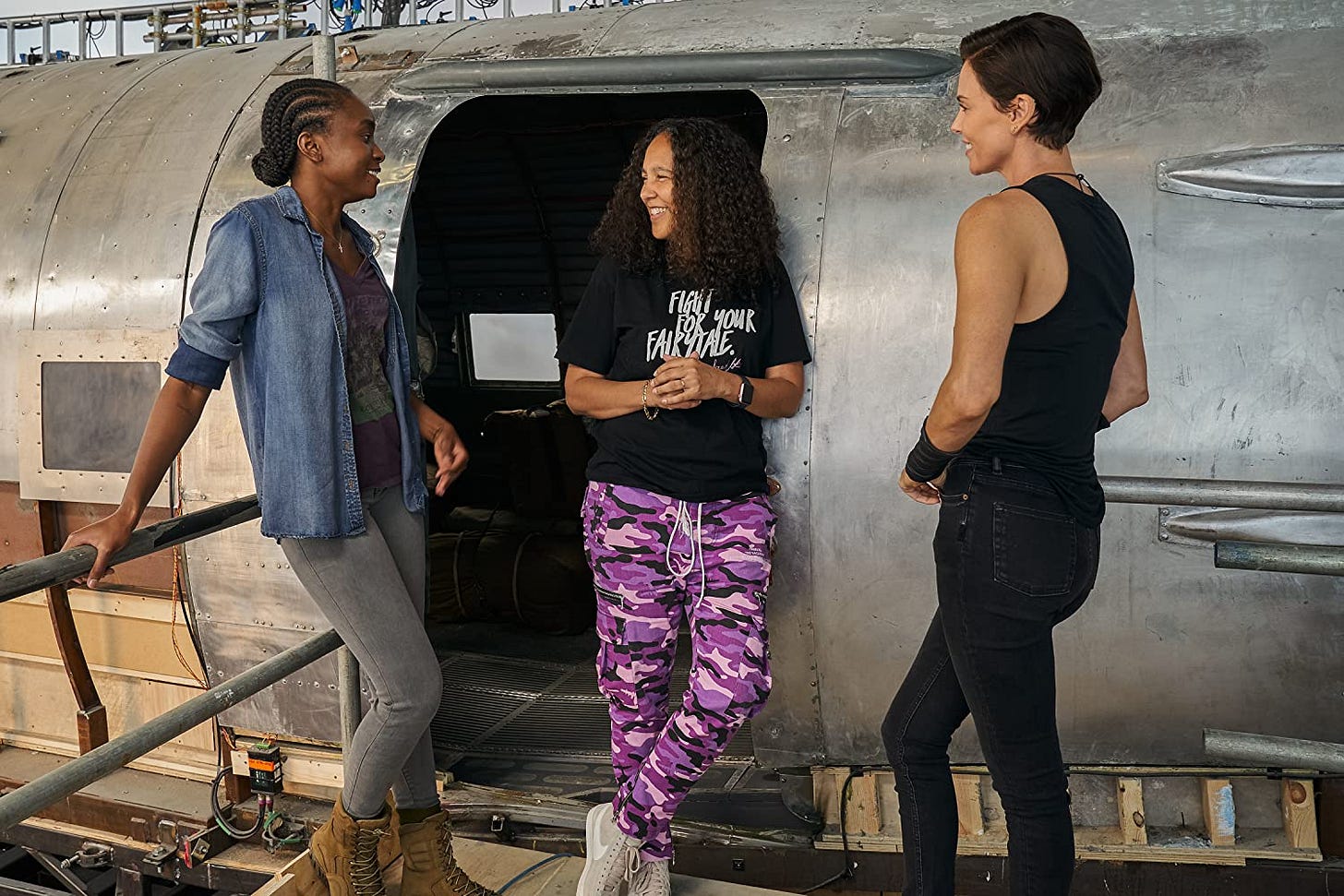 DIRECTION
Gina Prince-Bythewood has a good sense of pacing, never letting the movie overstay its welcome. She gets solid performances out of a talented cast (more on them later), and gives the movie an overall professional finish. She also proves herself adept at handling the action sequences. They may not be revolutionary, but they're easy to follow and well-choreographed. These days, that sometimes seems like asking a lot. The script, attributed to comic book writer Greg Rucka, lays on the exposition a bit thick at times, buy Prince-Bythewood handles it mostly well. A few flashbacks give us some key backstory at times. The plot does fall prey to standard origin story tropes at times, leading to some predictability as the movie chugs along.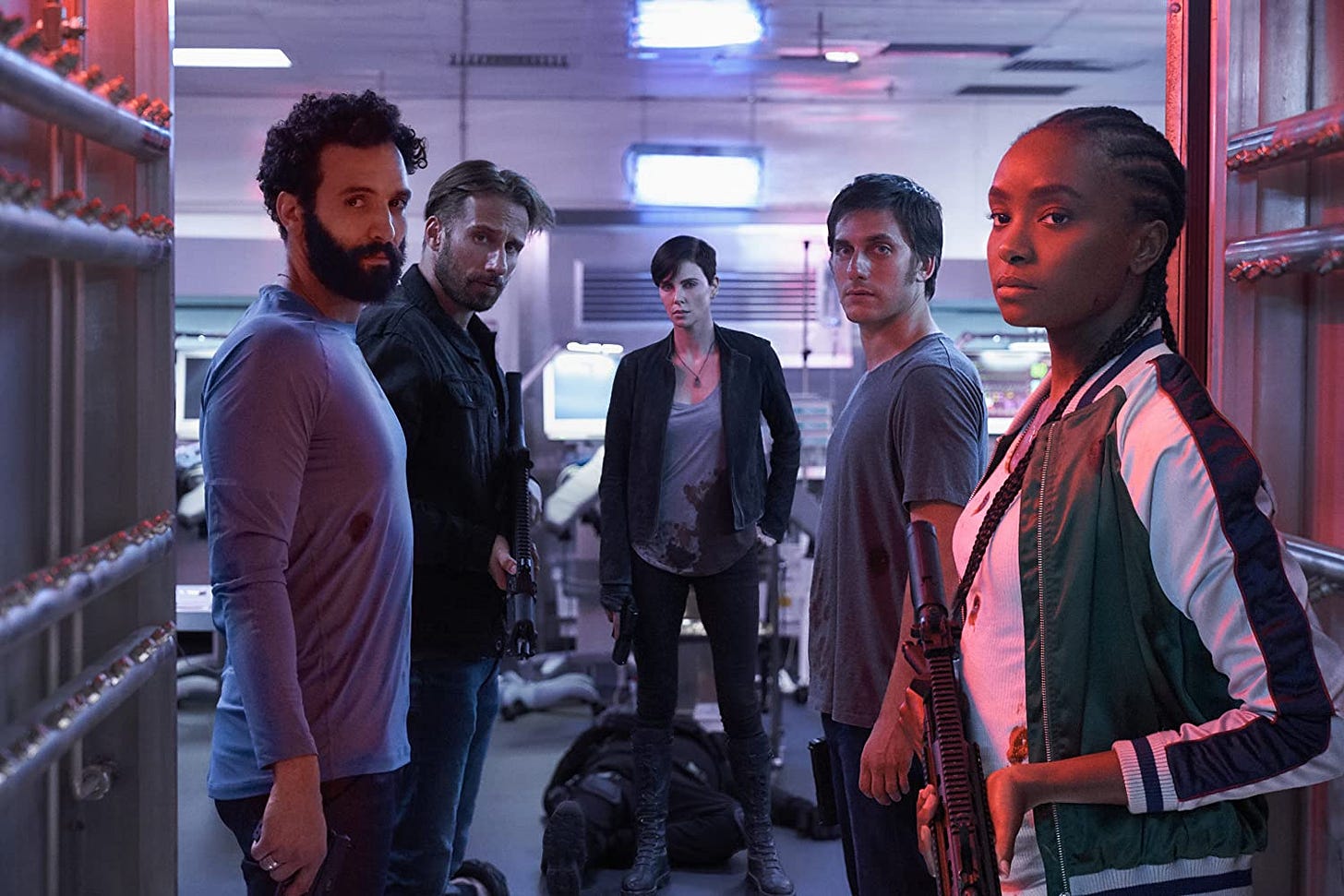 ACTING
With a cast like this, performances aren't a concern. The weak link is KiKi Layne, though it's hardly her fault. Acting as the audience surrogate, her character has little to do beyond asking questions and receiving exposition. Layne's talent has been proven elsewhere (the excellent If Beale Street Could Talk). Theron leads the movie effortlessly. Matthias Schoenaerts (The Drop, The Mustang) is reliable as Theron's right-hand man. Marwan Kenzari (Jafar from last year's Aladdin remake) is good. And as always, it's great to see Chiwetel Ejiofor, even if the part is one he could do in his sleep. Ejiofor has the rare gift of seeming fully invested even when he's clearly slumming it, and we're all the better for it. (Theron too, for that matter.) Harry Melling is a lot of fun as a smarmy pharmaceutical CEO. (He's Dudley Dursley, for those who think he looks familiar.)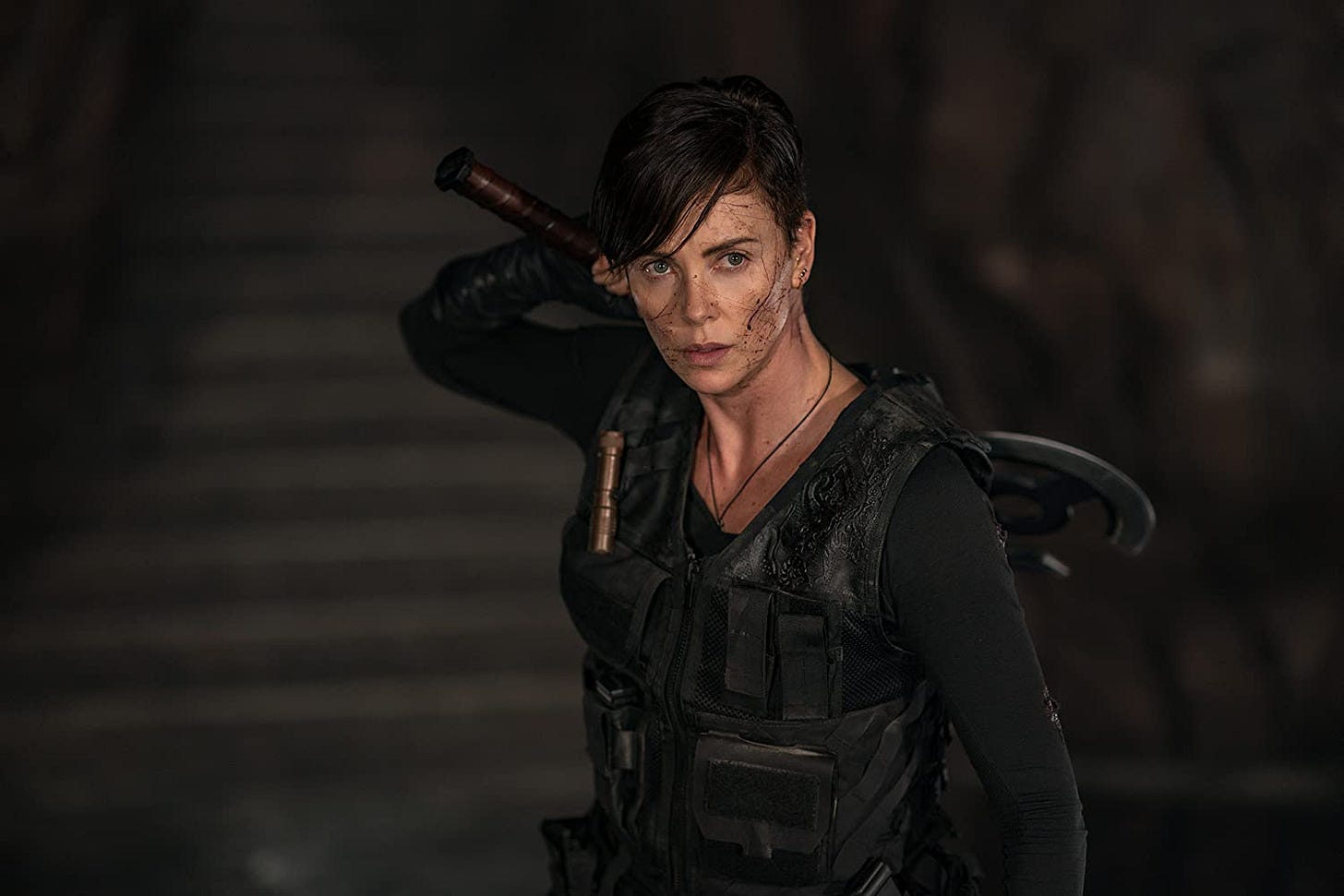 EVERYTHING ELSE
Cinematography by Tami Reiker and Barry Ackroyd is fine; the latter has done far better work elsewhere (The Hurt Locker, Captain Phillips). Scoring by Hauschka and Dustin O'Halloran is serviceable, although the movie makes frequent use of pop songs that don't work very well. Editing by Terilyn A. Shropshire, who worked with the director on 2014's Beyond the Lights, is arguably the movie's strongest technical aspect. Now that the origin story is out of the way, I hope that The Old Guard 2 can hit the ground running with a more dynamic story. That is, if we ever get a sequel.