Discover more from Nerd It Here First
A fan culture blog that's as obsessed with the things you love as you are.
Ubisoft And James Cameron Making 'Avatar' Video Game
As though it is just now coming out of cryo-sleep after a deep space flight, it seems that James Cameron's Avatar is having a moment. The 2009 film still holds the record for highest box office gross of all time. But nothing ever came from the $2.8 Billion box office. Until now.
It seems like 2017 is the year of the comeback for Avatar. Production is finally stepping up on the sequel film with filming beginning this August. Disney has also announced that they will be opening Pandora- The World of Avatar at Animal Kingdom this summer, as a part of the process to build up that park. It's already seeming like a big summer for the hottest film of 2009.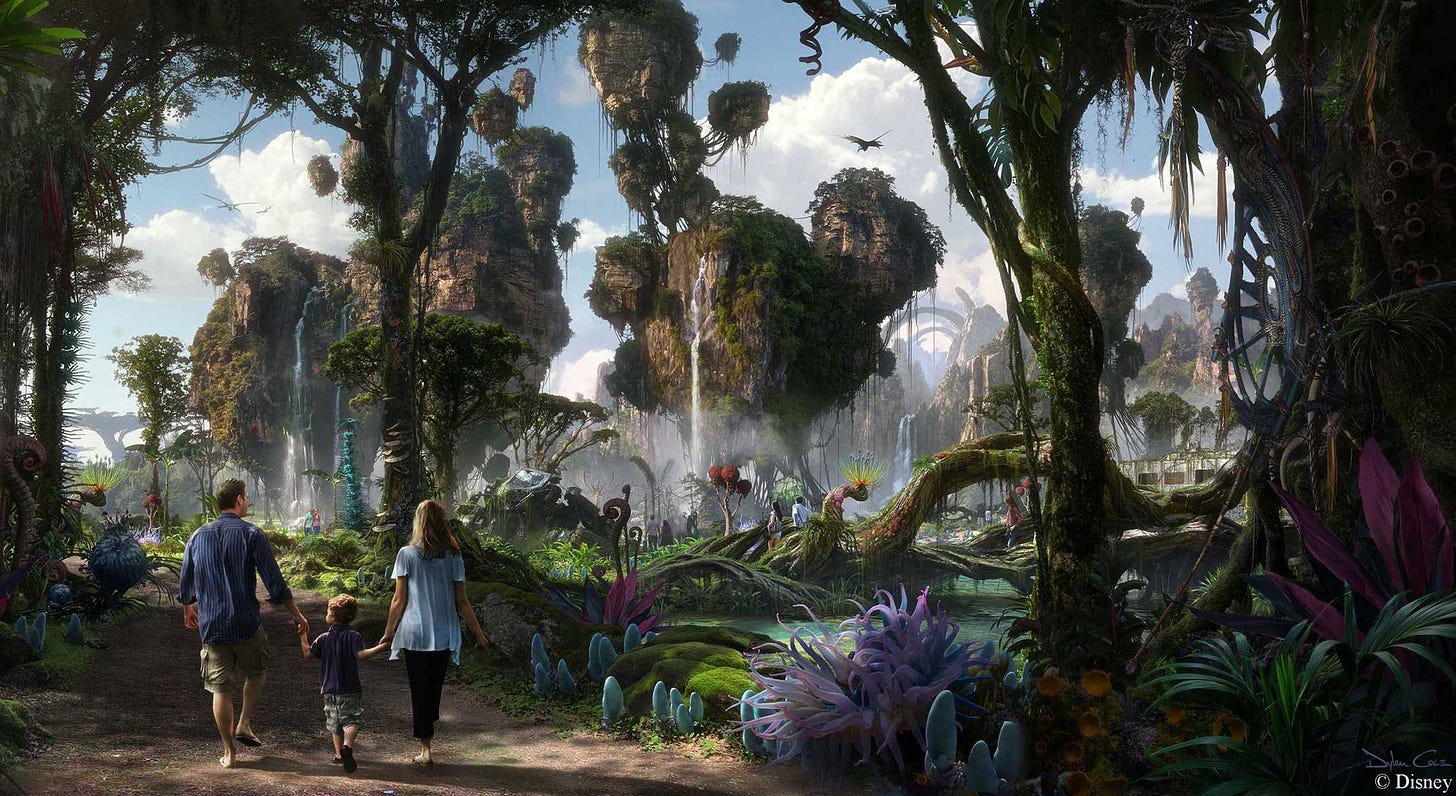 And that's not even mentioning the new video game. Video games always seemed like the most obvious choice for licensing Cameron's epic film. The look of the movie was not a far cry from the space marines that so frequently populate games the days. The movie revolutionized film making by having such a large and advanced CGI component. It seems like it would fold naturally into a game. Perhaps, as he did with movie making technology, Cameron just had to wait for game technology to catch up to his vision.
Whatever the reason, we never got an Avatar game series, and now we are getting one. Ubisoft, the studio behind The Division and Far Cry 3, has announced that they are partnering with Cameron to bring his  cinematic universe to gaming consoles worldwide.
http://www.youtube.com/watch?v=l-fYEVPHlrI
Details on the game are scant now, but we expect them to be forthcoming quickly. With the first of four new movies in the works, and a theme park opening up, all parties involved will want to keep the hype around Avatar as high as they possibly can. Be sure that as soon as we hear them, you will too.
Be sure to follow us on Twitter @NerdItHereFirst to stay up to date on all the Avatar news. We'll be posting later in the week with a deeper dive into why the film is making such a strong comeback eight years after it premiered in theaters. Until then, leave us a comment and let us know what you want to see come from the Avatar revival.